For the Korean Beauty connoisseur, following a 10-step skincare routine is no big deal. But, what about the notion of '7 skin', where up to seven layers of toner and or essence are applied in concession to give maximum hydration and moisture to the skin.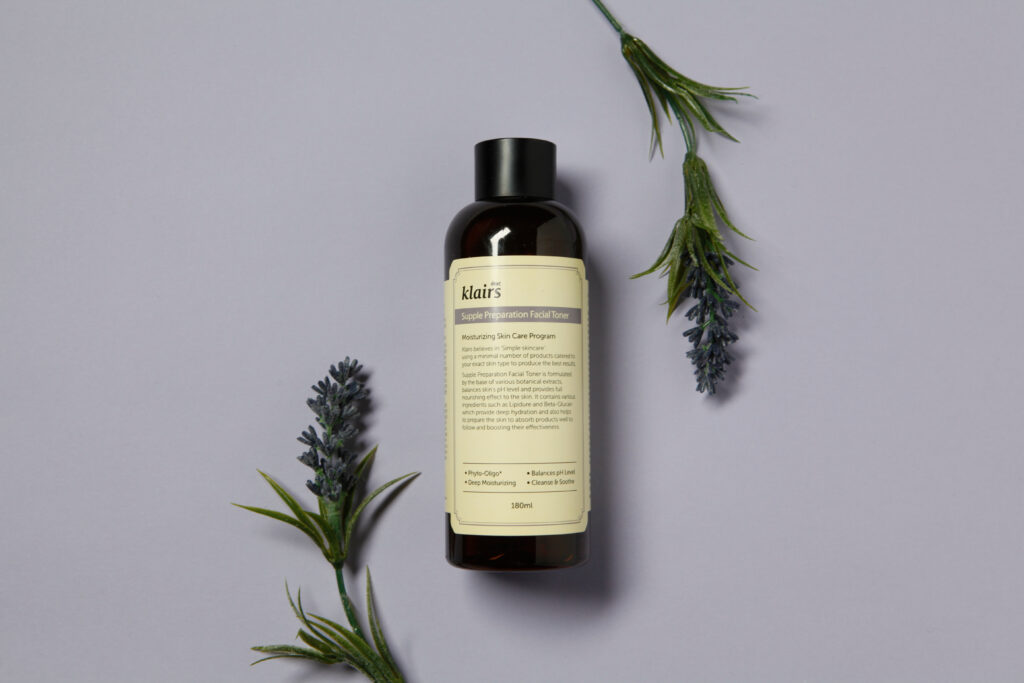 What is '7 skin'?
This K-beauty trend popularized through various forums on beauty portal websites in Korea gives way to a skincare regime where not on, not two, but seven layers of toner of your skin-of-choice are applied in concession. While the connotations are slightly different, the simplified K-Beauty dictionary shows that 'skin' can be understood as the equivalent of what Western skincare refers to as 'toner.'
Going through this borderline-excessive routine is understood to increase moisture while decreasing the feeling of heaviness and irritation that comes from instead layering on creams and oils to combat dryness.
But not only does the '7 skin' method seem to work for dry skin, a Singles magazine survey gave light to a range of benefits that came with the interesting trend. The question was, "How is the condition of your skin the morning after applying several layers of the same product before going to bed?" To this, 47% answered that their skin had a "subtle radiance", 28% answered that their skin became more elastic, 19% answered that their skin tone brightened up, and 6% answered that their acne had gone down.
Contrary to the seeming simplicity of the '7 skin' method, there are three key P's to consider prior to diving in.
Products
Product selection is key. If you want to keep it simple, stick to one product you know works well for your skin. But that doesn't mean you can't mix it up. If you're feeling adventurous, keep your eye out for a combination of toners and light serums that can work in harmony to bring your skin to hydration heaven. For starters, we recommend you use a slightly viscous toner that can be used in a multitude of ways. For example, the thicker texture and gentle formula of the Klairs Supple Preparation Facial Toner makes it great for applying with the hands or with cotton pads, to pat into the skin or wipe away.
Now if you've gone ahead and selected your weapon(s) of choice, go in for the kill.
Process
'7 skin' can be tackled in a variety of ways, with the most common method being wiping the skin with a toner and cotton pad first, and going in with the hands for the remaining six steps, to gentle pat product into the skin.
Aside from this method, you can feel free to mix it up however you like. A short sheet mask session with the toner and a few cotton pads or spraying a thin layer of toner onto the skin with a spray bottle are common as well. And this is of course, paired with light, gentle strokes and pats to the face to massage the skin for better absorption.
The key takeaways however, are to allow 10~15 minutes in between each step and be sparing with amount of product used in each step. No more than a dime's width should be perfect. Otherwise, our over-zealousness might get the best of us in the form of rough pats to the face and using too-rich products in hopes of increasing the effects of the method.
Problems?
With the right product, this method could be a saving grace to overly oily or dry skin. But just because a beauty trend worked well for one, doesn't mean it will work for all.
Having a good understanding of how a product will affect your skin depending on your unique skin type is key in getting the most out of your routine.
"While '7 skin' might work well for some, this prolonged contact with the skin may be a source of irritation," Hanna Ryu, makeup artist at Jung Saem Mool's Inspiration EAST said in an interview with Beauty Economy. "Just because we apply lots of toner doesn't mean it will be like magic."
Those with sensitive and/ or acne-prone skin should take care when applying product on easily irritable areas, and choose a gentle, lightweight toner.
So, what is your take on '7 skin'?