Starting out as a small Seoul-based brand in 2010, Klairs has travel around the world to serve as a skincare solution for a global audience. Where is Klairs headed now? In a web comic!
The Klairs Illuminating Supple Blemish Cream was recently featured in a special edition box containing hand-selected favorites of popular web comic producer, '된다' (romanized 'dwaen-dah'). The box was made possible by GLOSSYDAYS, a Korean online beauty magazine and e-commerce site.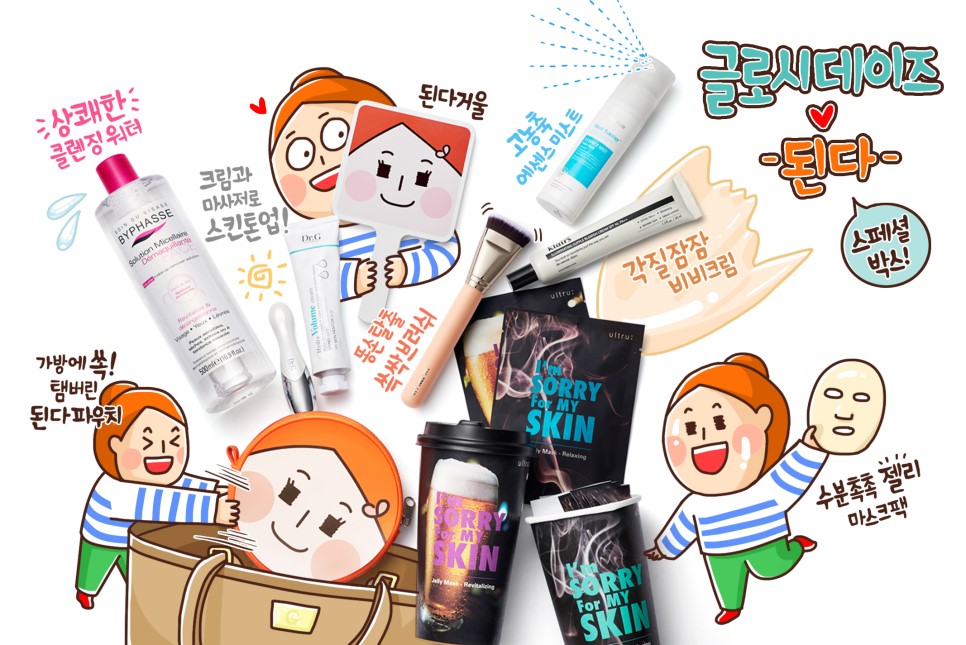 Beauty and web comics?
In a country that experienced exponential growth through a digital revolution and popularized even further around the world for their innovative beauty trends, it's no surprise that one of Korea's most popular web comics focuses on the latest beauty tips and trends.
Under her unique screen name that translates to the English equivalent of "can do/ can be done", this popular beauty webtoon editor quickly amassed over 100K subscribers to her blog that features both educational and fun insights to the latest trends, products and recommendations. Her humorous but helpful comments delivered through a cartoon version of herself flaunting her now-signature orange hair and striped t-shirt quickly took the web by storm.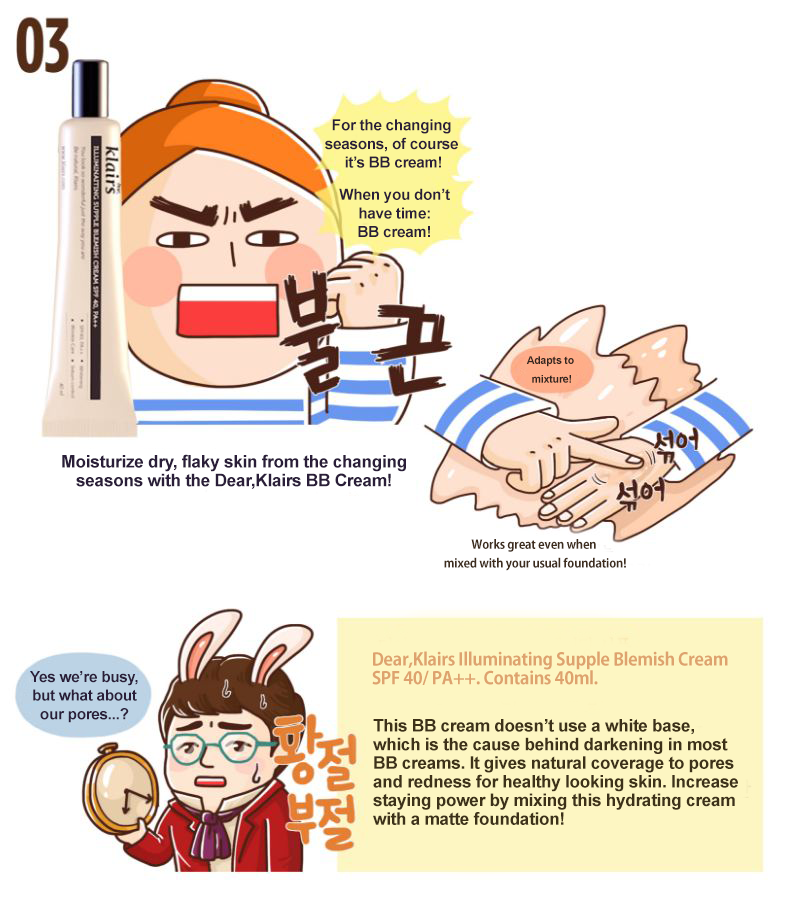 What was in the box?
된다's approach to beauty is simple: if she can do it, you can do it – meaning that her recommendations are easily applied to anyone's beauty routine and feels like the accumulated wisdom of an older sister.
After numerous meetings and text messages galore, the webtoon creator and GLOSSYDAYS was finally able to create the perfect box just in time for the dry winter months. While skincare products were included, the real key was her inclusion of the Klairs Illuminating Supple Blemish Cream.
"When I think "My skincare today didn't go well!" or "I don't have time to put into my base makeup!", I usually just out on a BB cream." 된다 said to her readers in explanation of her selection. "I like that compared to other BB creams, the Klairs BB cream doesn't darken as much."
Created with a Klairs' signature apricot-beige tone rather than with a white base, the BB cream has long since been popularized on social media as the #모찌비비 #MochiBB for its natural color and coverage, and continues to gain fans every single day.
Also containing SPF 40 with PA++, the multi-use cream was touted for its convenience on mornings where time for sunscreen and more are out the door.
What was the response?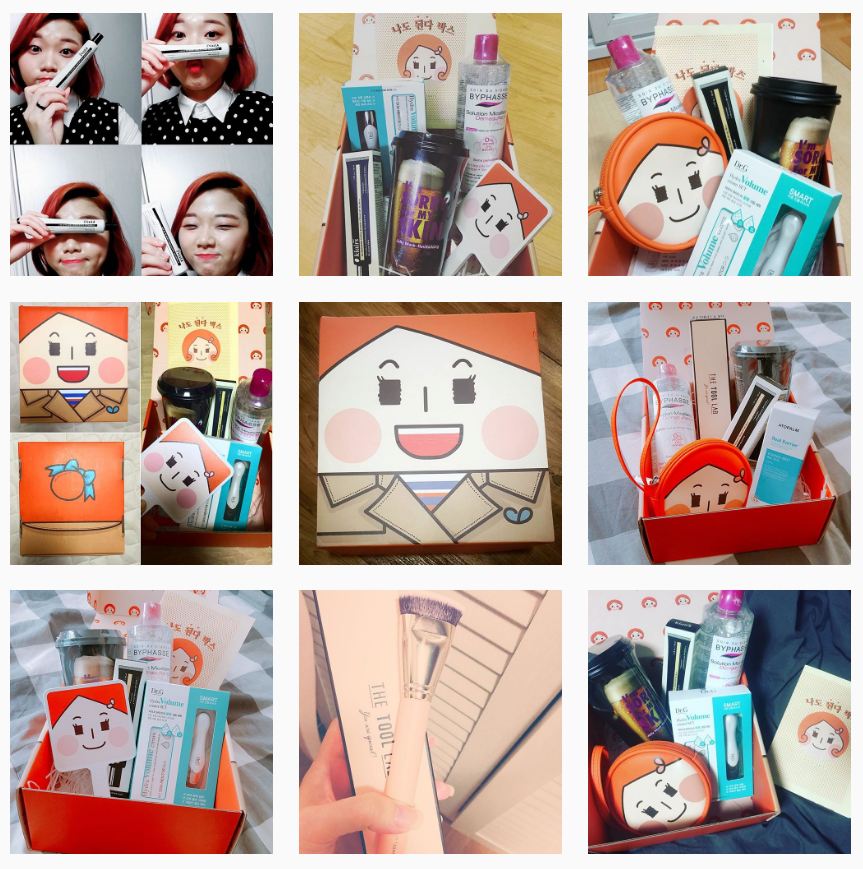 In no more than 24 hours after the first opening of the deal, more than 3,000 orders were made, making the box more successful than any other Glossy Days collaboration. Pretty soon, social media became sprinkled with mentions of the box, with praise going out to many of the products – especially the Mochi BB.
Will Klairs participate in any more collaborations?
Following the success of Klairs multiple collaborations with popular Korean companies like Baemin Fresh, RAWROW, Between and more, fans of Klairs can expect to see Klairs in more fun collaborations.,
Until then, shop the Klairs line on wishtrend.com, or through any one 0f their global retailers.