Dear, Klairs makes products with the hope that every product will be used until every last drop.
We practice "sustainability" by making products that can be used by anyone regardless of their skin type or the season, and by using eco-friendly, recyclable materials for the packaging and containers of our products.
On April 22nd, 2022, in celebration of Earth Day, Dear, Klairs launched the "Empty Bottle Collecting Campaign" to find a new use for used and empty skincare bottles.
This campaign is a customer-participating campaign that utilizes used skincare bottles as new resources, and it is intended to encourage recycling and also convey the message that small actions in our daily lives can contribute to the circulation of resources.
The collection of empty bottles that will be upcycled will be held until August 31st, 2022, and we will practice sustainable resource circulation as the collected empty bottles will be made into merchandise.
An empty bottle collection campaign where you use good products that work for your skin, and find another use for the empty bottles again.
Please join Dear, Klairs so that the empty bottles can be re-used.
Participate in the 'Empty Bottle Collecting Campaign' at Klairs Seoul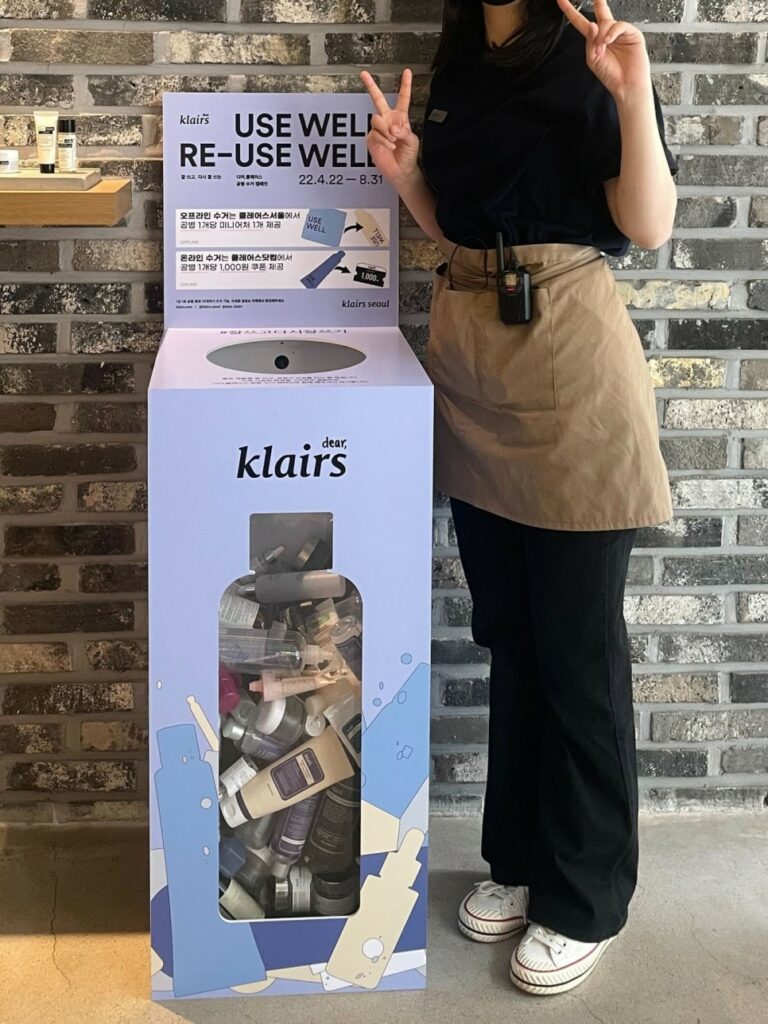 At 'Klairs Seoul', all you need to do is remember 3 steps in order to participate in the Empty Bottle Collecting Campaign. The 3 steps are 'Use well, Wash well, and Collect well'. Anyone can easily participate in the empty bottle collecting campaign if you remember these three things.
Step 1. Use Well (Use your beauty products until the end)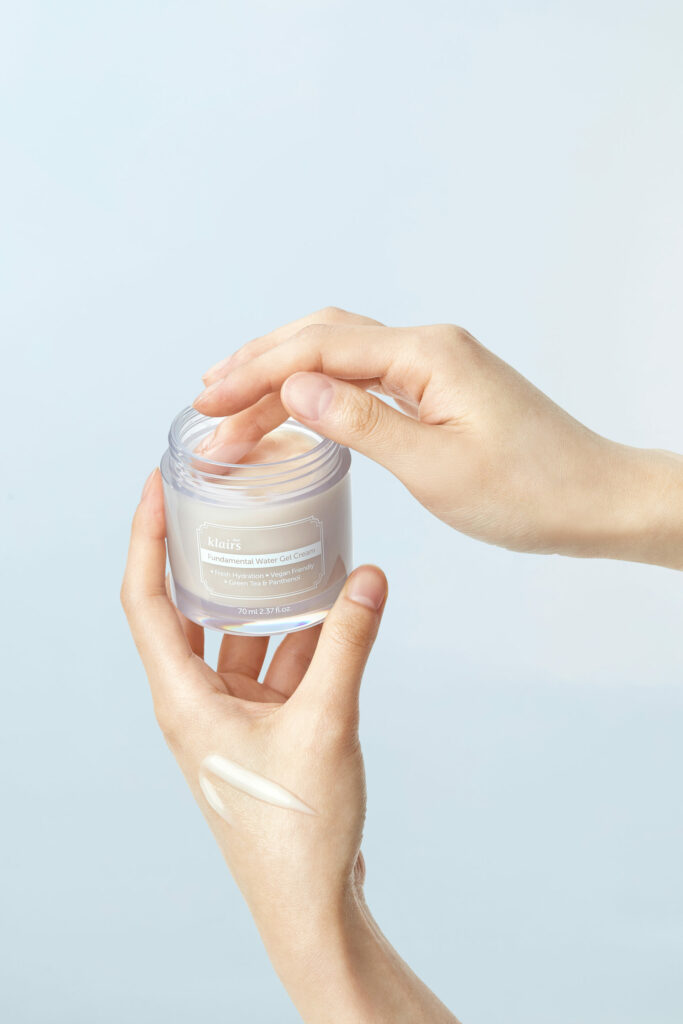 The first step to the empty bottle collecting campaign is to 'use well'.
Carefully choose the right product for your skin and use it until the end. Carefully selected products will make your skin healthier and balanced while using it.
Step 2: Wash well (Clean out your empty containers)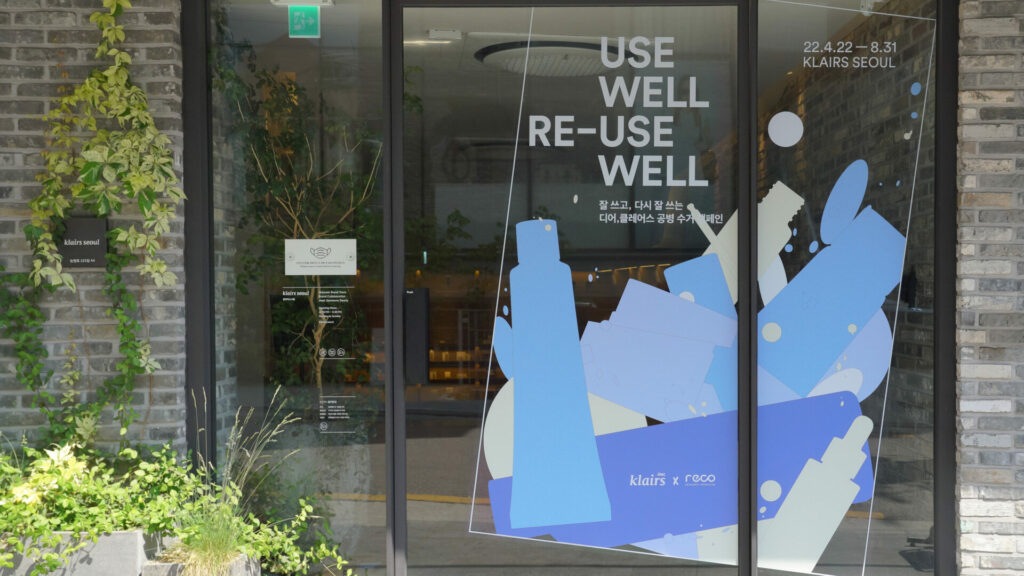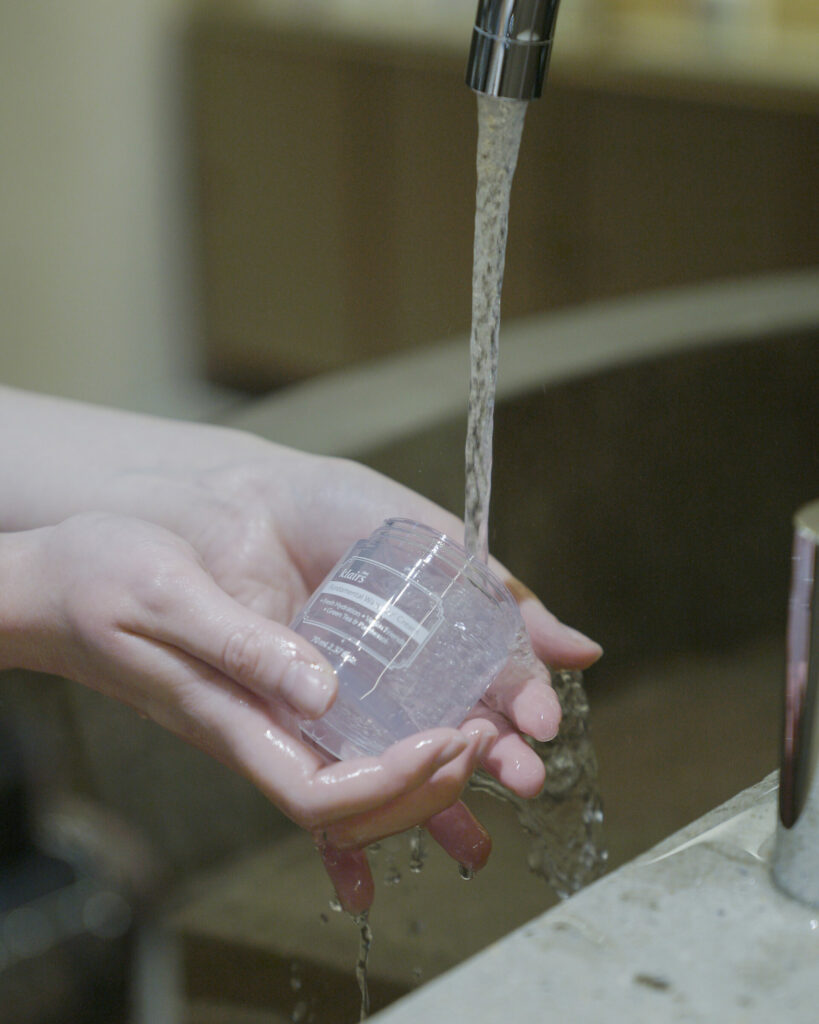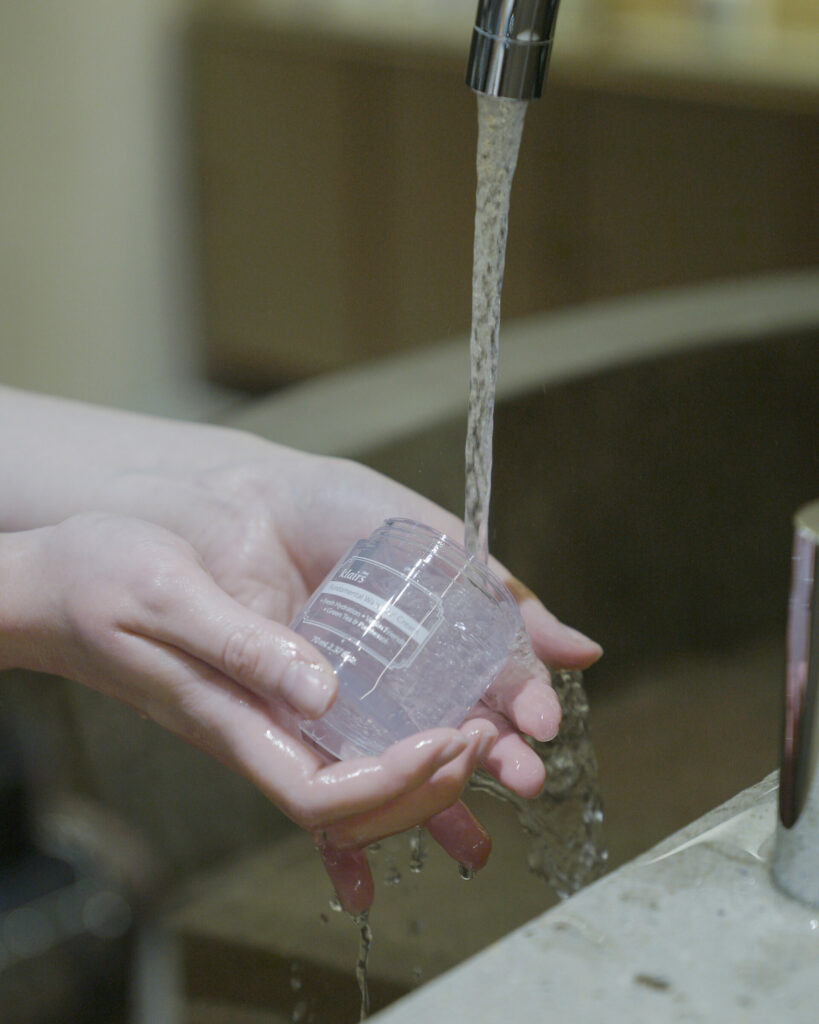 Don't throw out your used empty containers as they are, but clean them before visiting "Klairs Seoul", located in Garosugil, Seoul.
There is also a sink available at the store, so even if you couldn't fully clean your empty containers out, you can visit the store and wash them here.
Step 3: Collect well (Exchange your empty containers for rewards)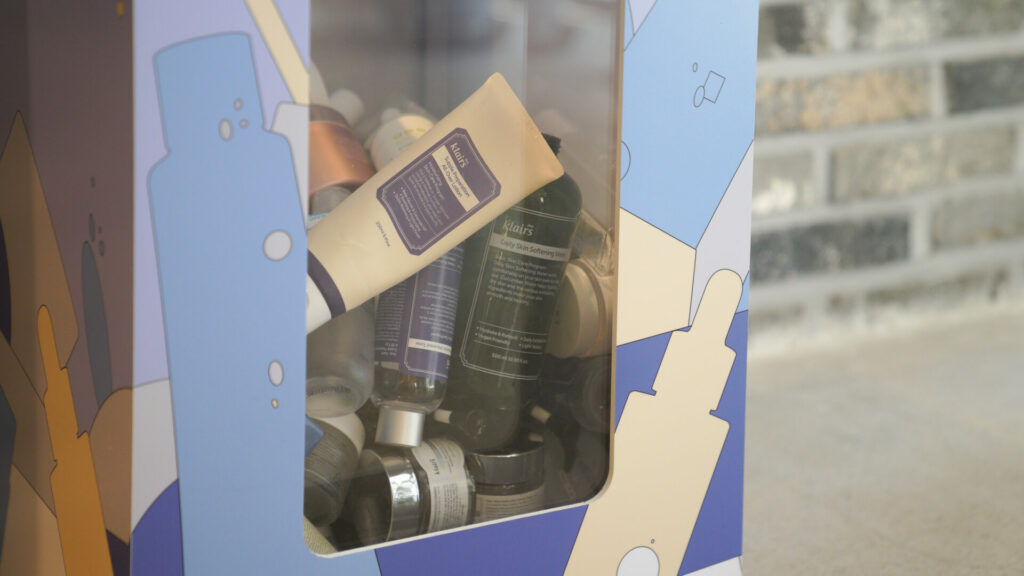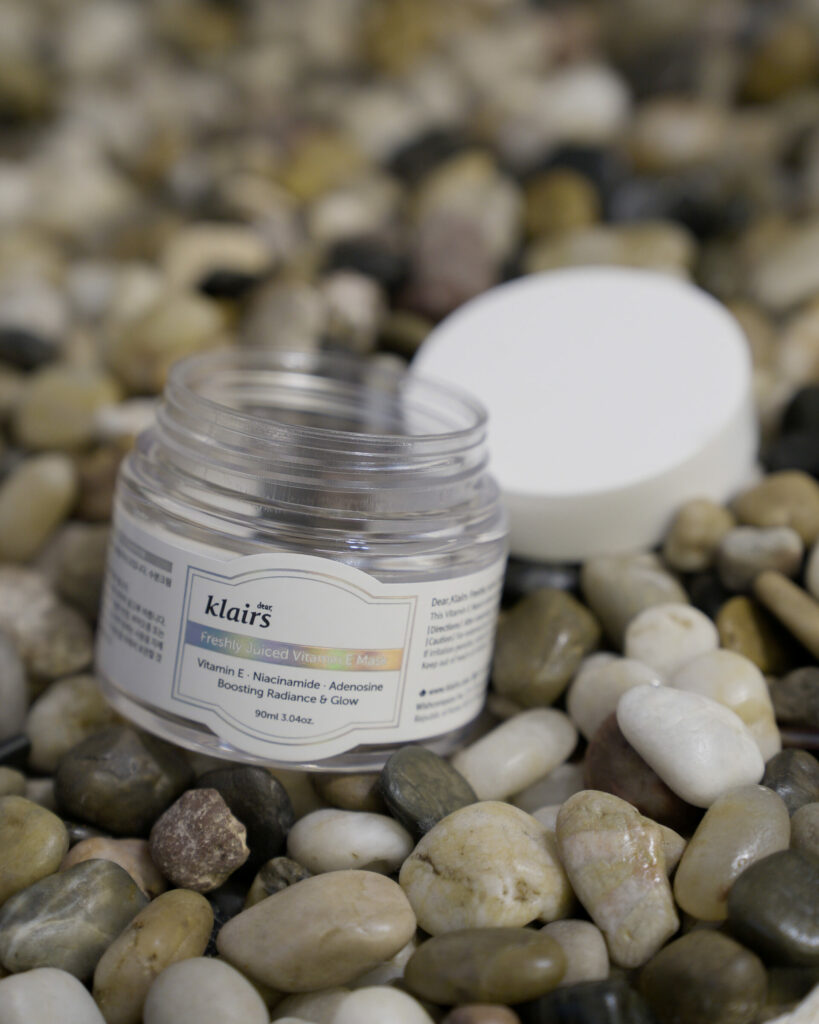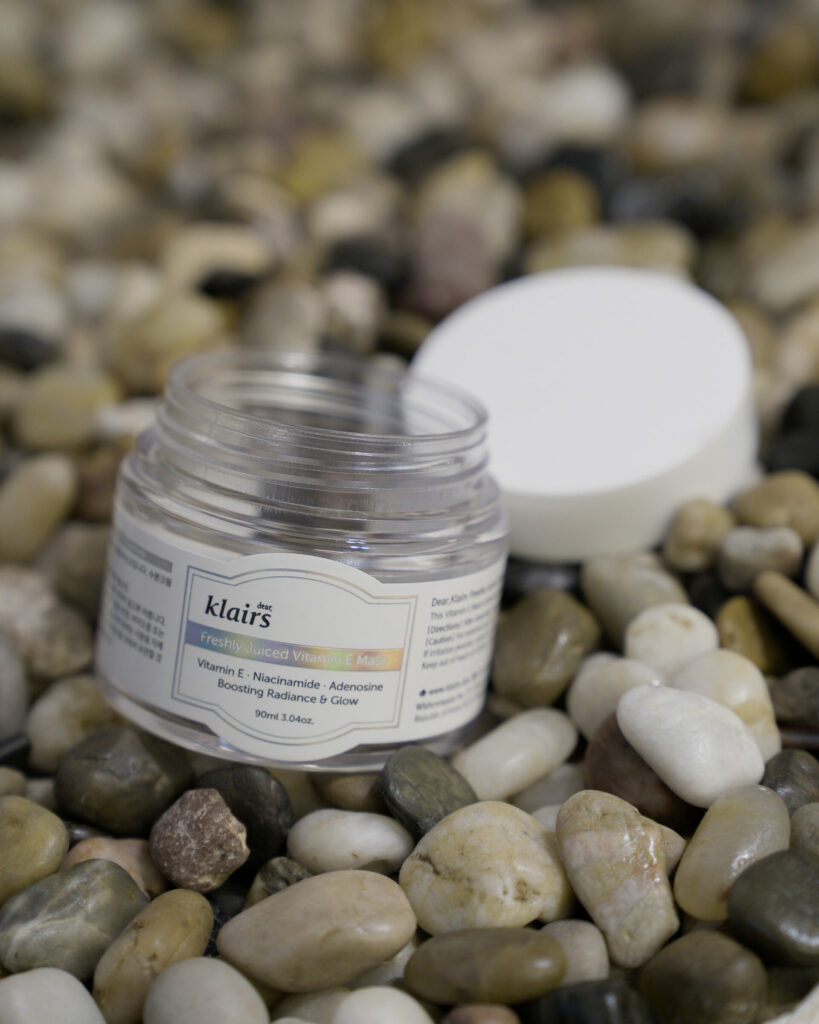 An empty bottle collecting box is placed at 'Klairs Seoul', where customers can put in their empty bottles. After cleaning them out, put the dried empty bottle into the box one by one.
'Klairs Seoul' collects empty bottles from not only Dear, Klairs products, but also products from other brands, as long as the bottles are plastic. Each empty bottle you bring can be exchanged for a miniature product of your choice.
You may bring empty Dear, Klairs miniatures, however they cannot be exchanged for rewards. When bringing empty bottles from other brands, only plastic and PET facial cleansing and skincare bottles can be collected.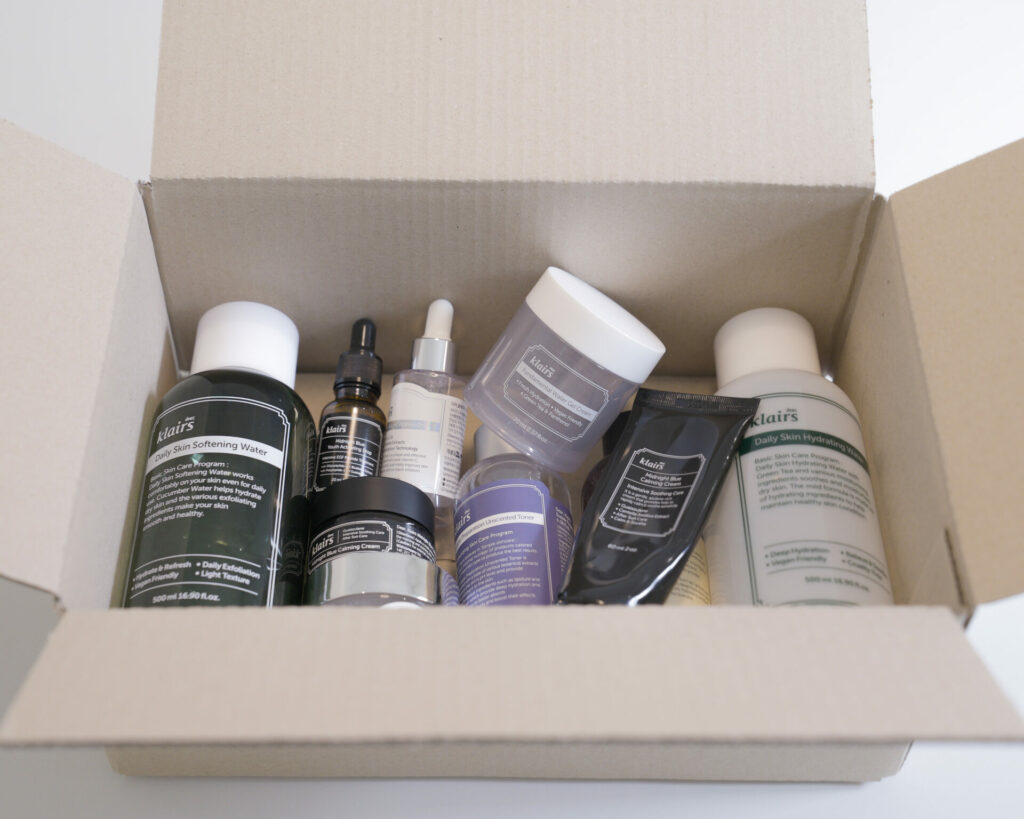 For customers who may have difficulty visiting 'Klairs Seoul', Dear, Klairs is also offering a parcel pick-up service through 'klairs.com'.
For empty bottles of Dear, Klairs products only, each empty bottle can be exchanged for 1,000 KRW in store credit. Please visit 'klairs.com' for more information.
Use Well, Re-use Well
Rather than simply collecting empty bottles, we began the first empty bottle collecting campaign of Dear, Klairs that reflects the brand's philosophy of 'Be Essential', and 'A Well-Balanced Life'.
Please look forward to the upcycled merchandise that can be used longer.
Dear, Klairs will continue to be considerate of the sustainability of the world we live in.