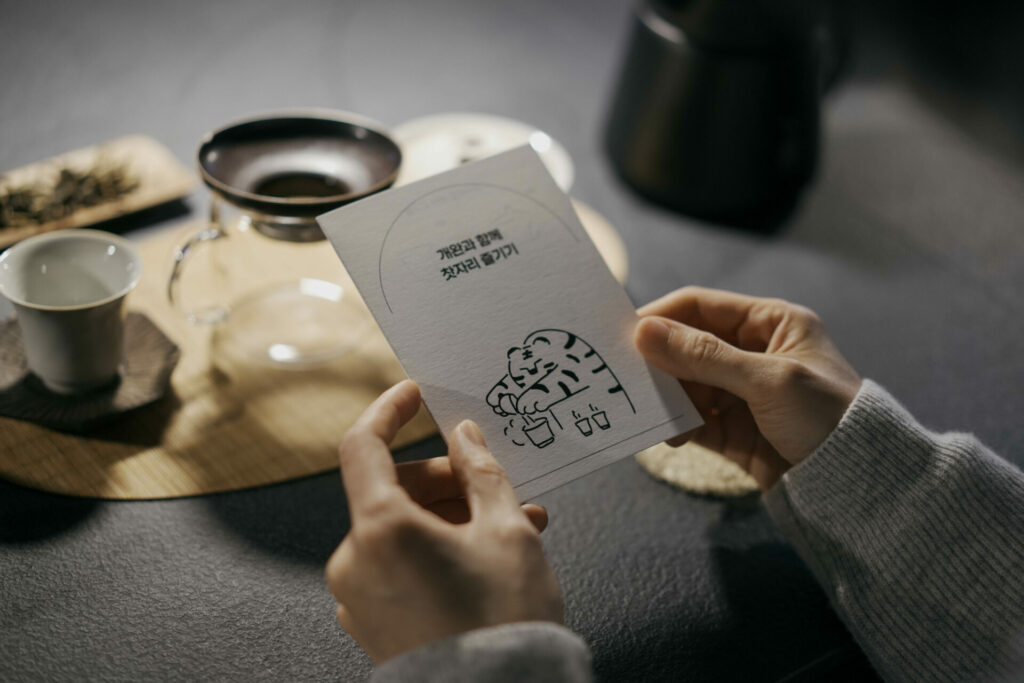 The process of making a cup of tea is more complicated than you think.
You have to prepare the tea leaves and teaware, learn how to use the gaiwan, feel the warmth at your fingertips, and slowly brew the tea.
By focusing on making the tea leaves into tea, your senses that were asleep will gather together.
Located on the 2nd floor of Klairs Seoul, "Sinsa Tearoom" is holding a class called [Enjoy Teatime with Gaiwan] to promote the gaiwan which may be unfamiliar to modern people, and to provide customers with more diverse experiences.
Beyond just drinking tea, it's time to learn how to use a gaiwan that works for you and make your own tea.
Calm your mind and refine your five senses with the gaiwan class offered by Klairs Seoul and Magpie & Tiger.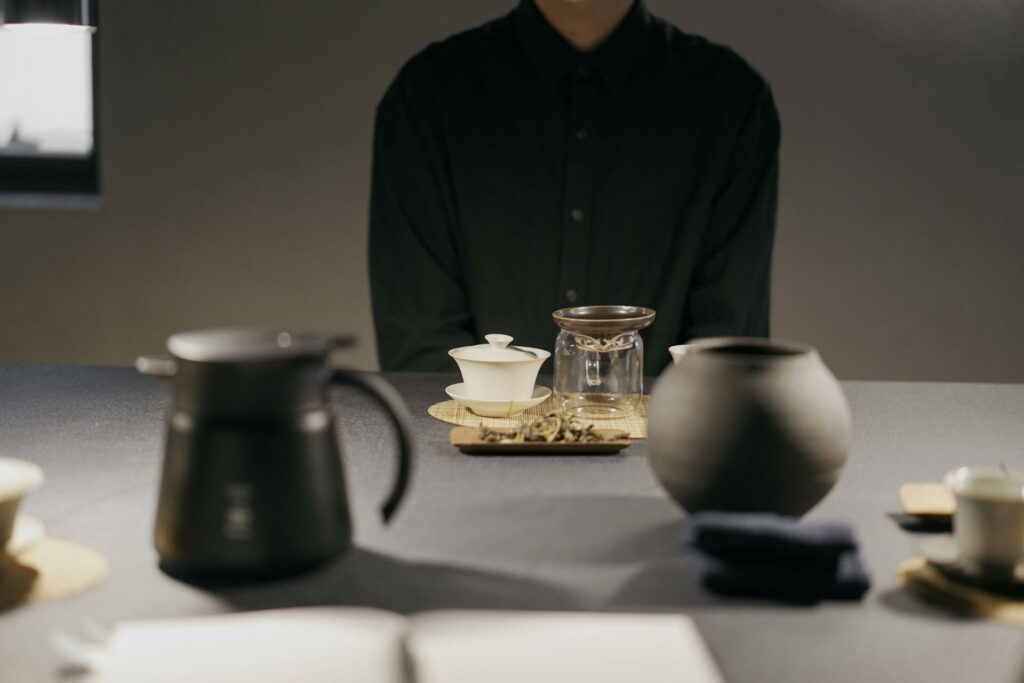 The first step in gaiwan is 'getting to know the gaiwan'.
Take some time to learn about the types of teaware, as well as the definition of gaiwan, which may be somewhat unfamiliar to you.
At the beginning of the class, Magpie & Tiger's "Yunnan Black Tea" , in which the tea leaves have a golden glow is served.
Participating customers can fully feel the sweet scent of the Yunnan black tea and learn holding techniques by holding the warmed up teaware.
The class is taught at a tempo that even beginners can easily follow, so customers who only thought of gaiwan as being difficult or customers who only had the teaware and didn't know what to do with it can easily and comfortably get close to the gaiwan.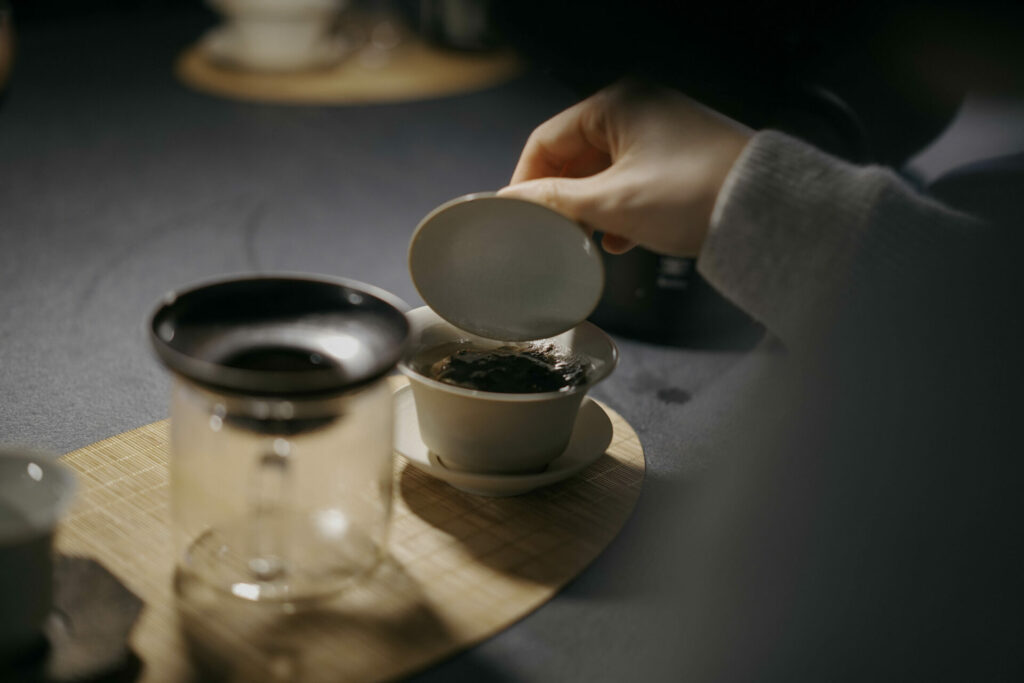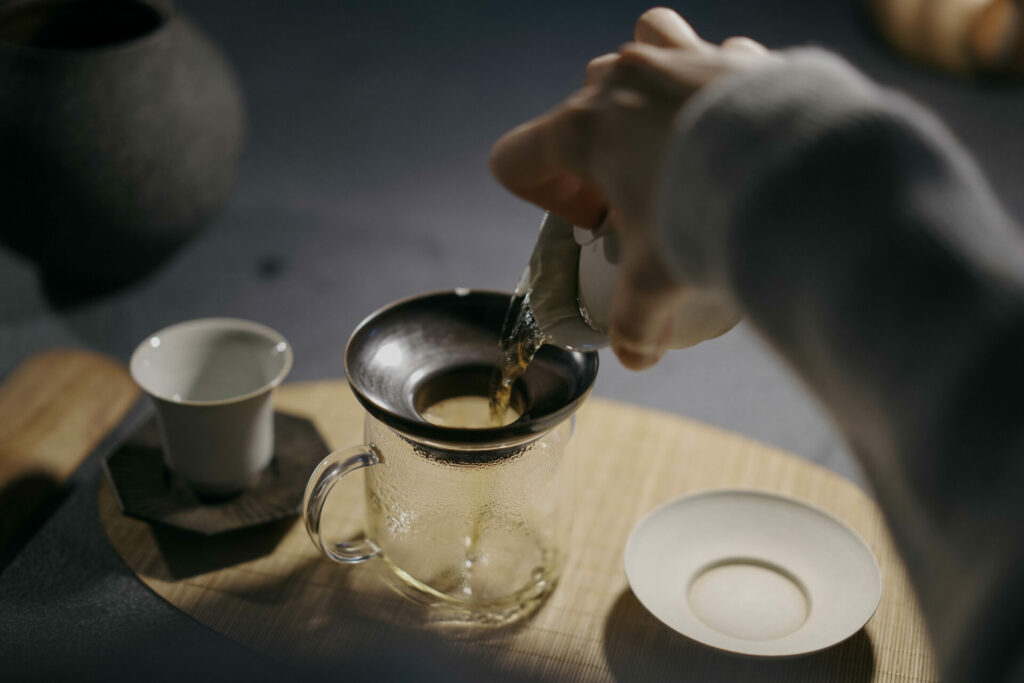 After learning more about the gaiwan, the customers will be given ' A time to brew and drink your own tea'.
Try brewing Magpie & Tiger's Hadong Sook Tea, which is known for its unique flavor and bitterness.
Its natural color and scent will calm your complex mind that might have been afloat..
After the class is over, you will be given time to 'enjoy your own tea and dasik'.
We provide samples of Yunnan Black Tea / Yunnan White Tea / Dark Sook Tea so that customers can continue to use the gaiwan beyond a one-time experience. Savor a cup of warm Hadong Sook Tea along with sweet desserts from Sinsa Tearoom. The flavorful symphony derived from nature will calmly awaken your five senses.
Reservations can be made only through Naver reservations, so please check the detailed dates through the link.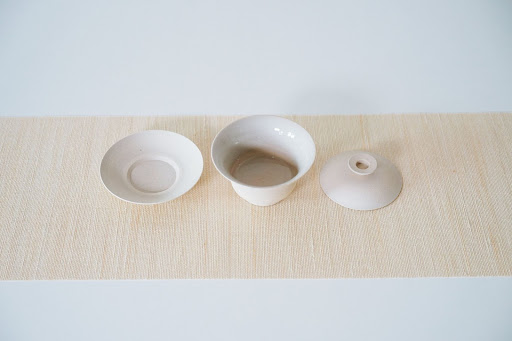 The biggest feature of this gaiwan class is that it uses the 'muyu gaiwan' from Torim Porcelain, which is difficult to handle for beginners.
Torim Porcelain's muyu gaiwan is remarkably thin and fragile compared to other earthenware.
On the other hand, you can feel the texture of the earthenware and the hot warmth while the tea is being brewed.
Therefore, [Enjoying Teatime with Gaiwan] takes advantage of these features of muyu gaiwan to provide you with a time to focus on all five of your senses.
While the tea is being brewed, vividly feel the heat on the surface of the gaiwan.
While your five senses are awakening, the tea will be brewed at the temperature when it tastes the best.
I already had some interest in tea, but I couldn't get into tea ceremonies because it felt a little difficult for me. I applied right away when I heard that the gaiwan class was being held at Sinsa Tearoom, which I usually visit.
At first, it was awkward to even hold the gaiwan, but I gradually found myself familiar with teaware as I progressed through the class!
At first, I was in a hurry to imitate the shape of the teacher's hands as much as possible, but I remember that they said that because each person has a different holding method, you don't have to follow a standardized position, but you can do it in your own comfortable way. They then taught me a lot about how to hold it, and they helped me find the way that was best for me.
It was a class that allowed me to break the misconception that tea is difficult and allowed me to use the gaiwan skillfully to enjoy tea by myself!
– Gaiwan Class Review –
Magpie & Tiger X Klairs Seoul
About Sinsa Tearoom ​
In the city center, where everything is busy, we are short of breath just by maintaining the pace of our lives.
In order to fulfill your daily routine that may be going too fast, you need to practice balance.
That is why Sinsa Tearoom is here, to be a space where time goes by just a little slower.
Enjoy the taste and aroma of tea in the center of the Mega City Seoul, where everything seems to go by quickly.
Your enriched senses will become the solid wick that keeps your daily life balanced.