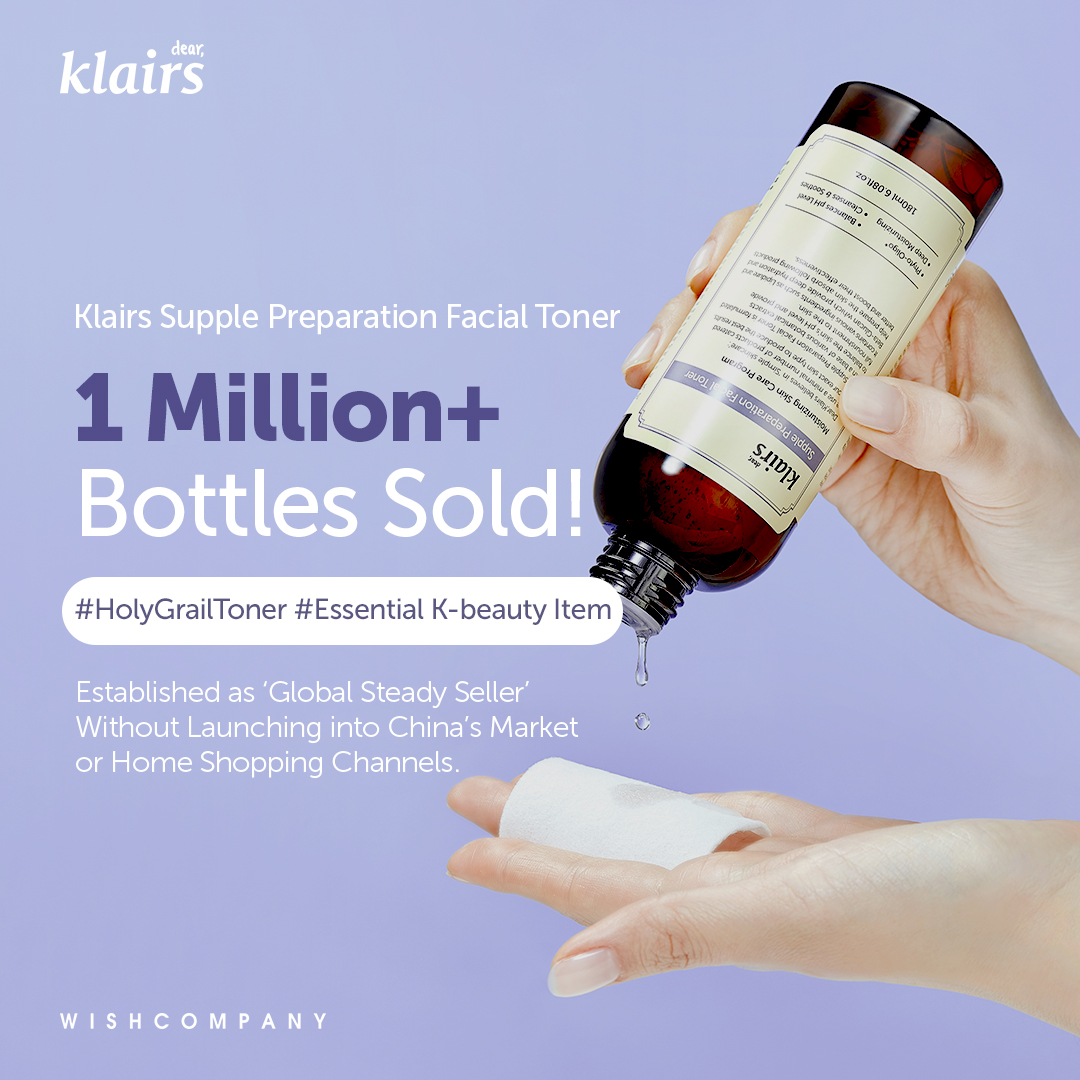 Cheers! Klairs Supple Preparation Facial Toner reached 1 million bottles sold🎉
⠀
Anyone who is interested in either #Kbeauty or #skincare in general would have used Klairs Supple Preparation Facial toner at least once, making it such an iconic toner.
Launched in 2012, users buying it over and over again around the world, this toner has been named a Holy Grail Toner and became a global steady seller.
Right now, it is being sold across 40 countries, through over 200 distribution channels.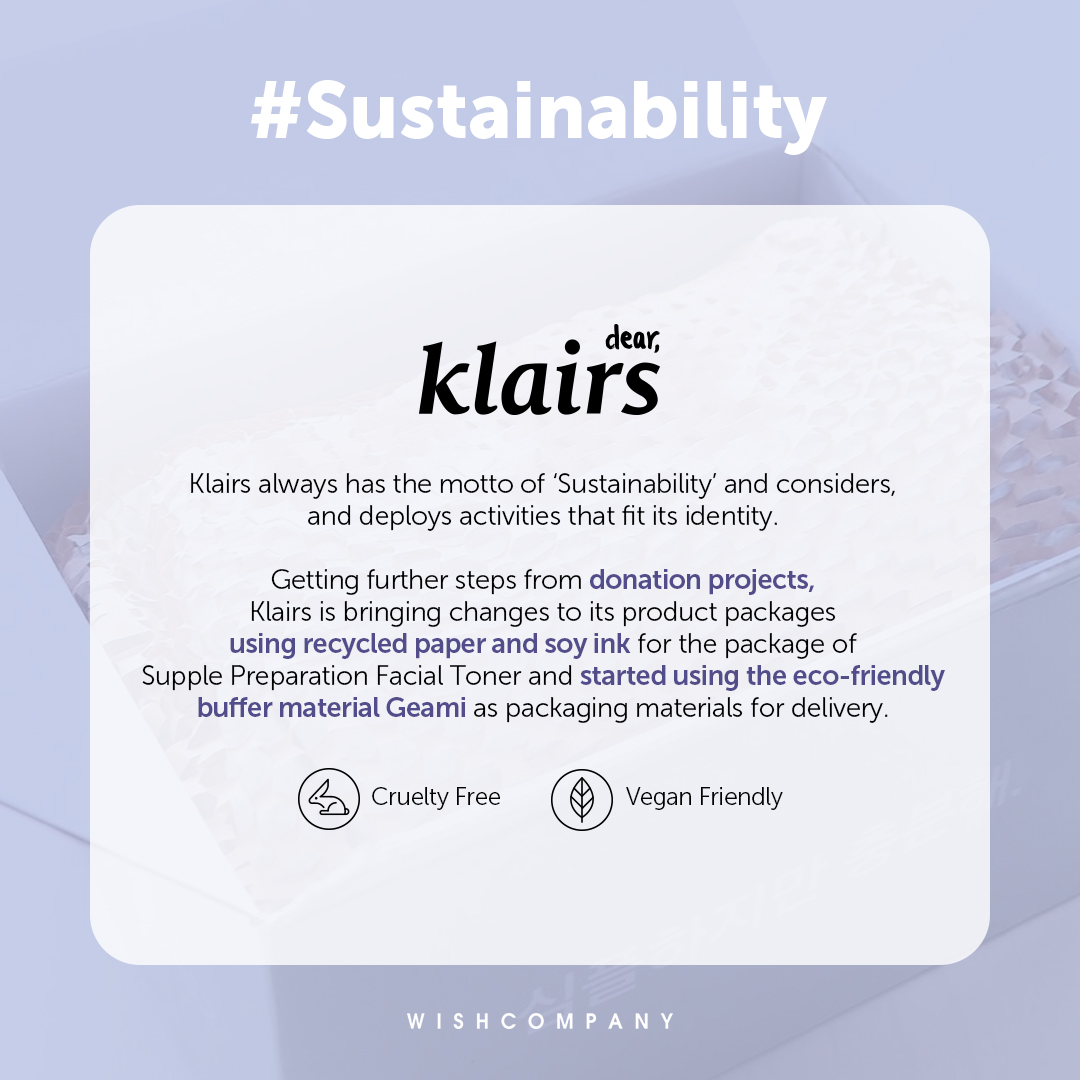 Klairs, developing products that can also be used comfortably by sensitive skin types, is a Cruelty-Free, Vegan-Friendly, and Eco-Friendly brand. From its very first beginning, we have been looking out for and working with activisms that fit our value and identity. That we are trying to implement recycled papers and soy ink on the packaging of Klairs' Supple line, is within the same context.
Klairs will keep on looking for ways to be sustainable, and move forward slowly following your voices.
⠀
Thank you for everyone who has been with the yesterday and the today of Klairs, following a sustainable, albeit slow, direction. And please stay with us for our tomorrow.
–
Shop your Holy Grail Toner HERE!