Klairs has grown immensely throughout the years.
It wasn't long ago – 2009, to be exact – that we started as a small skincare brand based in Seoul. With high hopes and a passion to bring people around the world the joy of simple & effective skincare, our small team started out in an even smaller office with busy but exciting days catering to our steadily growing customer base. Now with 16 great products, more than 50 amazing global partners, a team of 25+, and the continued love from people round the world, the Klairs team is proud to say that the brand is now one that is driven and recognized by it's many high-quality products. The success and recognition we now have didn't come easily, and we definitely owe a big portion of this to you – our fans, customers, supporters.

How, and why?
If you've been with us from the start, you know that our product line has gone through quite the #glowup both in terms of physical appearance, and in formula. Each meaningful renewal we have made in our products reflect not only the hard work that our team continues to do every day in the research for higher-quality ingredients, better textures, scents, and eco-friendly, easy-to-use packaging, but also the feedback we get on each product. Who other than those who actually use the products everyday would know how to make them even better?
This is why we do our best to answer every concern and fill in the gaps of our products one by one. Let's take a walk down memory road, shall we?
Our road to becoming a vegan brand
We at Klairs recognize the importance of taking care of the earth we inhabit, which is why our brand has been cruelty-free since our foundation. However, we want to work toward becoming fully vegan not only because we as a brand want to take some of the pioneering steps in skincare of saying no to animal-by products for our cosmetic purposes, but also because many of you have also mentioned your hopes for Klairs to one day become vegan.
Currently, around 90% of our products are cruelty-free and vegan-friendly. The remaining products contain beeswax and/or honey, which are the two remaining ingredients we are working towards replacing. And while this isn't an easy or quick process by any means, we are slowly making our vision come true.
Just recently, our Rich Moist Soothing Serum and Rich Moist Soothing Cream were renewed with an updated formula that revamped not only the texture and application of the products, but also refined them to become 100% vegan friendly.
In the same grain (while we may or may not get in trouble for spilling the beans early on), our Gentle Black Sugar Scrub is finally in the finishing stages of bring reformulated with vegan substitutes, while our Midnight Blue Calming Cream is also going through the same process.
Larger sizes, customer-friendly packaging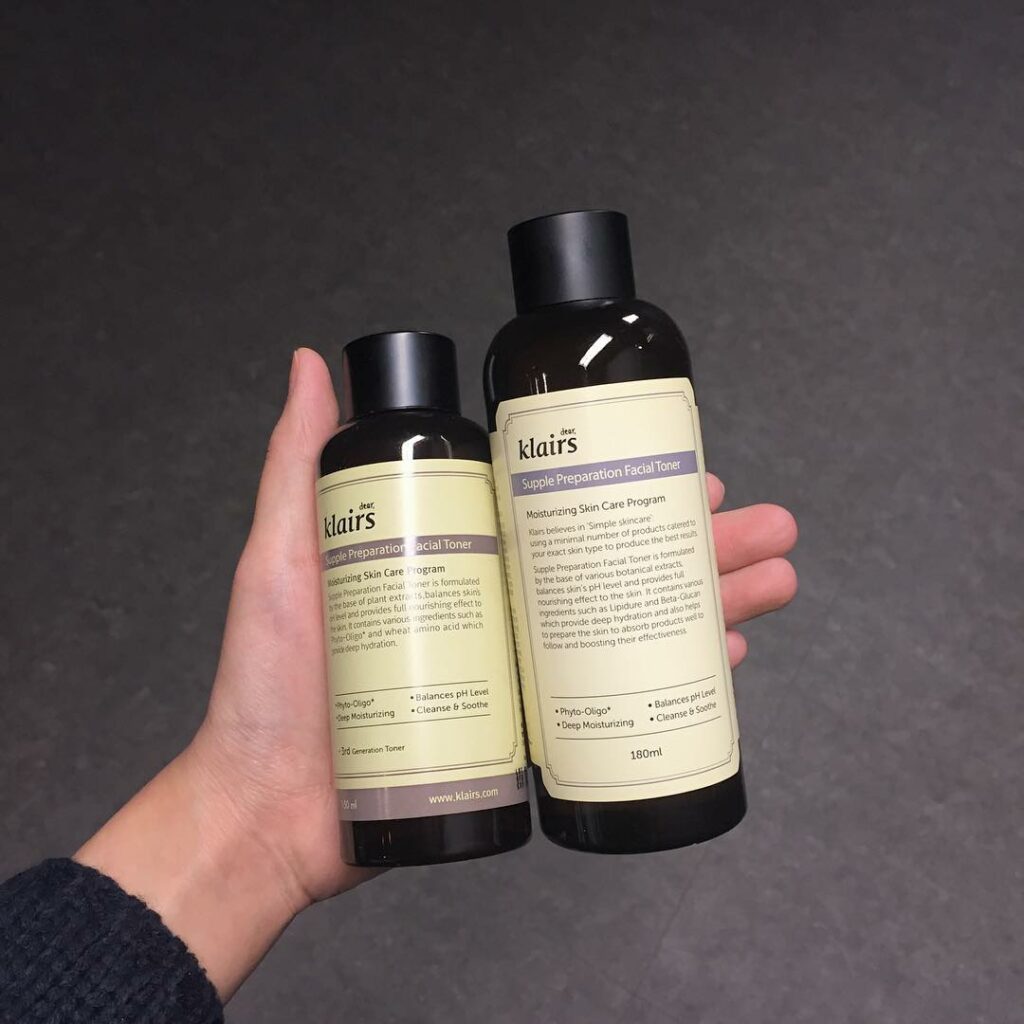 And while formula is definitely something we are trying to tackle, if you've been with us from the start, you know that we've gone through physical growth as well.
For a quick recap, we wanted to thank everyone of the high love you gave each of our products, and respond to the sadness that came from being done with them so quickly.
Here are the changes we went through:
Supple Preparation Facial Toner: 150ml -> 180ml
Rich Moist Soothing Serum: 50ml -> 80ml
Rich Moist Soothing Cream: 50ml -> 60ml
And of course, with a size increase means new packaging. This was another area we wanted to revamp as well.
The serum, which once came in an opaque plastic bottle can now be seen in a simple, clear bottle. The cream, which once came in a jar, can now be seen in an easy-to-use squeeze bottle.
Little steps for more comfort in the long run.
Take out the bad, put in the good
By continuously paying attention to the latest skincare developments and experimenting with more powerful and beneficial active ingredients, we've taken out the bad and replaced them with the good. But of course, at the forefront of our updates continue to be customer needs and feedback.
With the majority of Klairs customers looking for products that are gentle yet effective on the skin, we strive to optimize function while keeping irritation out of the picture.
Products like our Supple Preparation Facial Toner and our Rich Moist Soothing Serum and Cream have gone through various renewals in order to improve function and quality. We increased the presence of hydration active ingredients, by going beyond the properties of hyaluronic acid, to fourth generation hydrators such as lipidure and beta glucan.
And of course, one of the biggest steps we took of all was in taking out artificial fragrances and dyes and replacing them with a signature blend of natural essential oils. Lavender, eucalyptus, geranium, lemon, orange, ylang ylang, and a collection of various natural oils increase stability while decreasing irritation to the skin.
While at this moment we're creating the best version of our products that we can, the process of research, development and planning, is a never ending one.
Everyday inspiration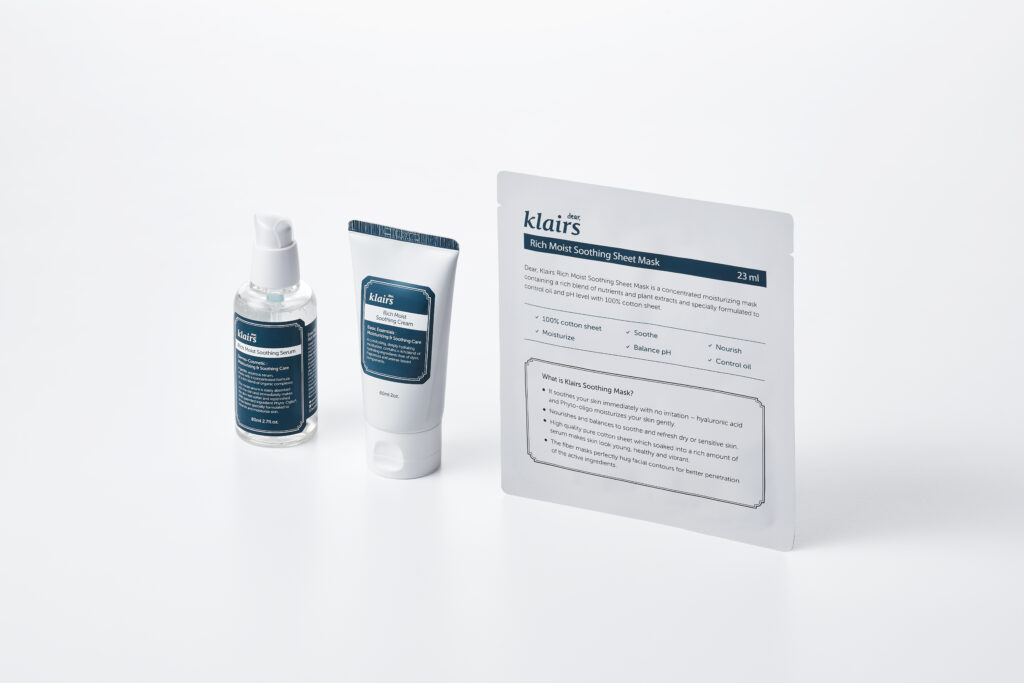 As we continue to meet you with our products, the biggest thing we can do is continue to meeting you in the comments.
What does this mean? This means we want to continue hearing your voices through reviews, questions — what have you.
As they have continued to be the largest look into the real needs of you, the true inspiration of Klairs, we hope to keep providing you with only the most effective, most best version of yourself we can be. And as we here at Klairs continue to grow with you, we hope you stay excited for what is to come.