2018 is already here, and while we are making our list for our New Year's Resolution, lets start with a skin detox. Start fresh with your skin because healthy, glowy skin will make your confidence shine brighter than New Year's fireworks. Even if your New Years started off on a rough path, its never too late to renew and refresh yourself.  Read on, to find out the simple but enough skincare routine to detox your skin!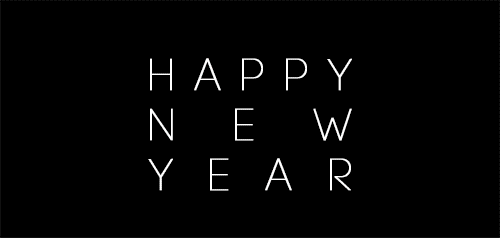 Step 1 Cleanse:
The first step to a skin detox? Start with a clean face. Sure, the makeup may look beautiful throughout the day, but when it is time for you to go to bed it is best to thoroughly cleanse the skin so that it can breathe and absorb all the necessary nutrients from your skincare products. The best way to get rid of your makeup, including those stubborn waterproof mascara is by using an oil cleanser.  Oil is one of the most powerful way to remove not only waterproof makeup, but also remove impurities deep within the pores. A cleansing oil recommendation, Gentle Deep Black Cleansing Oil is rich in minerals, vitamins, antioxidants, and other great ingredients such as black sesame oil and black current seed oil.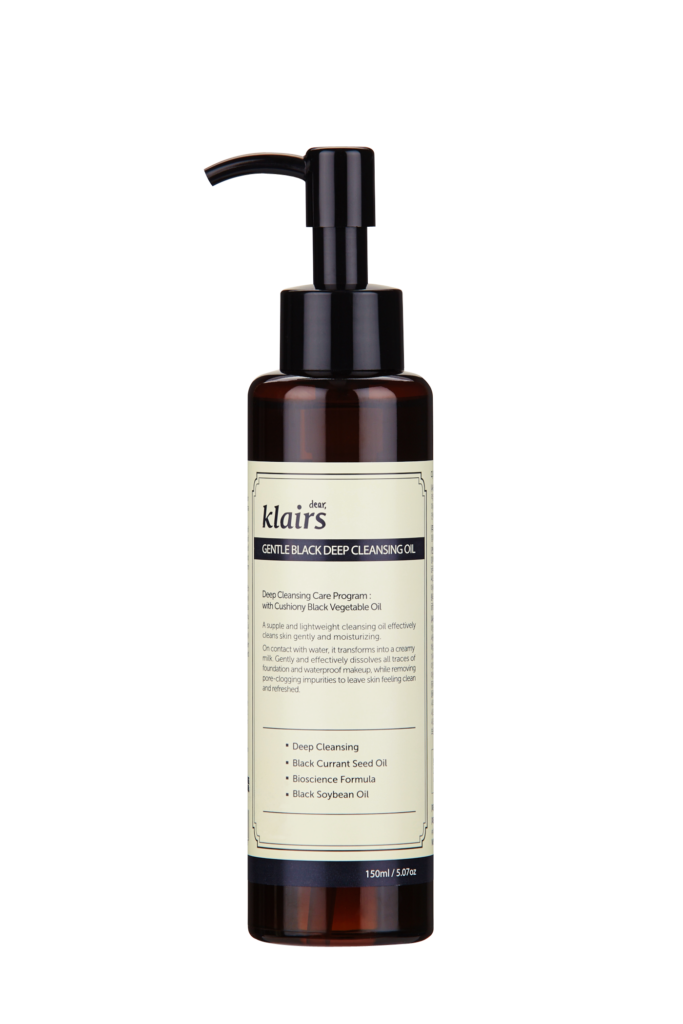 Tip: Massage 1-2 pumps of oil onto the face.  Massaging the face will help release the muscle tensions that were formed throughout the day, and also deliver blood and thus providing your skin with a healthy glow. As you massage the oil cleanser from the face, it will bind to the impurities on the surface and help remove the oil and sebum that has been produced by the skin and from the makeup.
Step 2 Exfoliate:
Now, this is a step that does not have to be done regularly, but once in a while (1-2 times a week), it is good to exfoliate away the dead skin cells that have been piling on your face. A great scrub for the face is one that has sugar as it is a great moisturizer and exfoliator. We recommend trying the Gentle Black Sugar Facial Polish; it contains various natural oils, such as cranberry oil to moisturize, and 100% pure black sugar granules to gently remove the dead skin cells.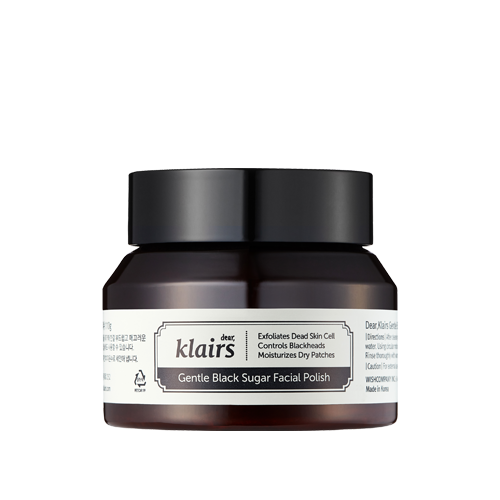 Tip: Use the spatula that is provided with scrubs, place a small amount on each part of the face, and start gently rubbing the sugar granular in an upward circular motion to bring circulation to the face.
Step 3 Tone:
An important step to balancing the skin's pH and moisture level is toning, so don't forget! This step will help absorb moisturizers better and faster. Use a gentle and hydrating toner that will help restore the moisture after exfoliation. Our favorite is the dearly loved Supple Preparation Facial Toner because of it's gentle, calming, and hydrating properties. If you have concerns with tired skin, brighten, restore, and rejuvenate it  this new year with the Supple Preparation Facial Toner!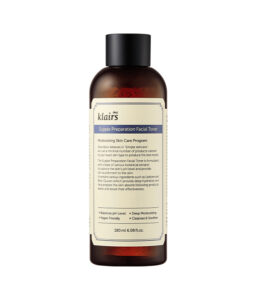 Tip: For extra hydration, soak a few cotton pads and place it on your face like sheet mask for 5-15 minutes, depending on how much moisture your skin needs. After, dispose the cotton pads and move onto the next step!
Step 4 Moisturize:
Simple but enough, finish off the detox skincare routine with a moisturizer of your choice! Due to the exfoliation, your skin may be more prone to irritation, so we recommend trying out the Rich Moist Soothing Cream. Depending on your skin type and what your skin concerns are, the product will vary. If you are looking to replenish the skin with hydration and soothing properties, check out the soothing serum or anything that contains ceramides and hyaluronic acid.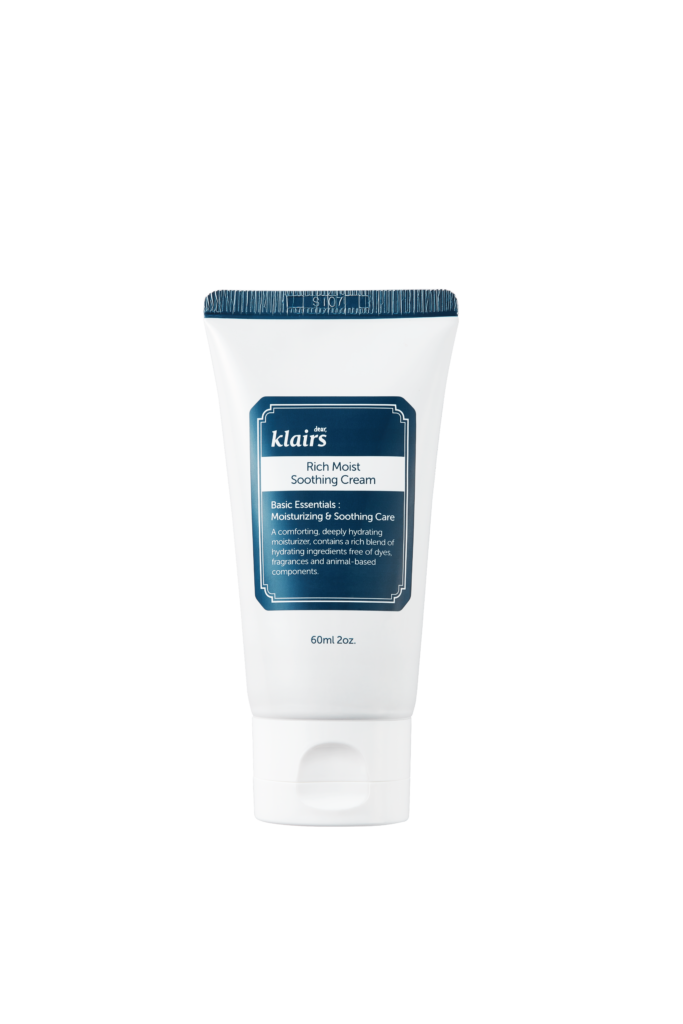 Tip: Don't be afraid to use a good amount of it on the face, almost like a sleeping pack! Feel the skin become hydrated throughout the night and wake up to  bright and glowy skin the next day. Wash your face with a light cleanser to follow up and to make sure the pores are cleansed well before applying skincare again.
The full collection is available for purchase domestic and internationally through wishtrend.com, or through Klairs' various global retailers.