Unsurprisingly, Klairs has received the honor of winning the 2017 Glowpick Consumer Beauty Award for the third consecutive year, this time, with their Supple Preparation Illuminating Blemish Cream.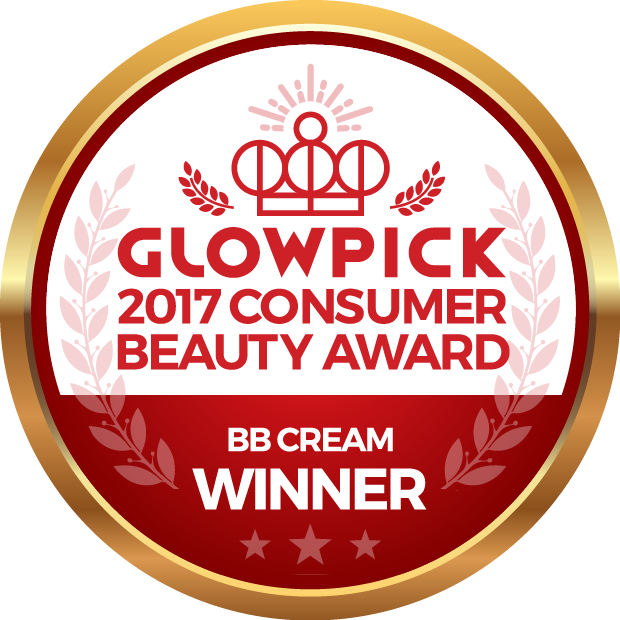 What is the Glowpick Consumer Beauty Awards?
Korean application, Glowpick, has quickly become a top source of information on beauty products by allowing people to leave their real reviews and ranking on thousands of products in various categories. With this information, they host their annual Glowpick Consumer Beauty Awards to honor the best products of the first half of the year, second half of the year, and of the year in review.
Winning products went through a 3-step process led by the Glowpick team, that first did a systematic filtering of the overall top ranking products. These products were then monitored for a period of time for quality assurance, and finally chosen based on reviews left by users.
Why the #MochiBB?
Following the winning positions of the Supple Preparation Facial Toner and Mochi BB Cushion in 2016, the, with an overall ranking of 3.88 out of 5, and over 180 reviews on the application, the Klairs Illuminating Supple Blemish Cream was chosen as the No. 1 base makeup product on Glowpick. This earned a spot in the 2017 awards as the "Category Best", as the the top products of the year from each of Glowpick's 59 categories.
Wining products were chosen solely based on consumer reviews, showcasing the great amount of love the Klairs BB cream continues to receive. Sought out by many for its natural finish and comfortable wear, the Klairs Illuminating Supple Blemish Cream has also risen in fame after being dubbed the "Mochi BB" by Korean users for the soft, naturally flawless finish it gives the skin.
And staying true to their main goal of keeping skincare and makeup gentle & non-irritating, the BB cream carries the four main traits:
Spreadable without a brush and puff.
Can be cleansed with gentle motions.
Covers pores and redness.
Gives a natural, healthy finish.
Shop the whole Klairs line at Wishtrend.com, or through any of their worldwide retailers.