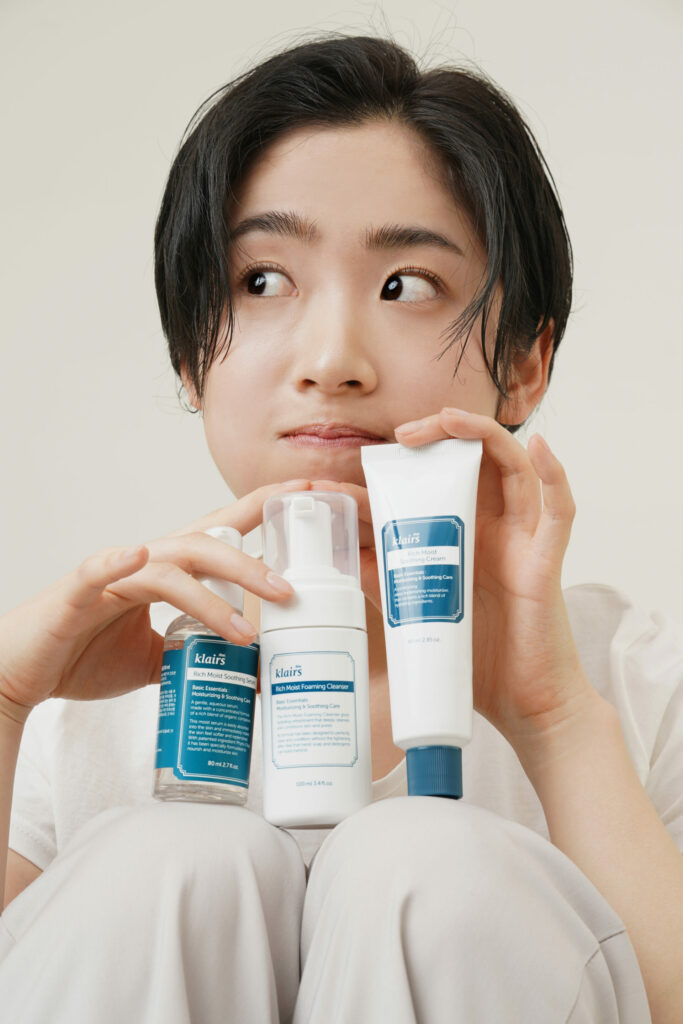 The Dear, Klairs Rich Moist Soothing Line consists of the Rich Moist Foaming Cleanser, Soothing Serum, Soothing Cream, Tencel Sheet Mask, and Facial Soap. This line is dedicated to replenishing and locking in moisture.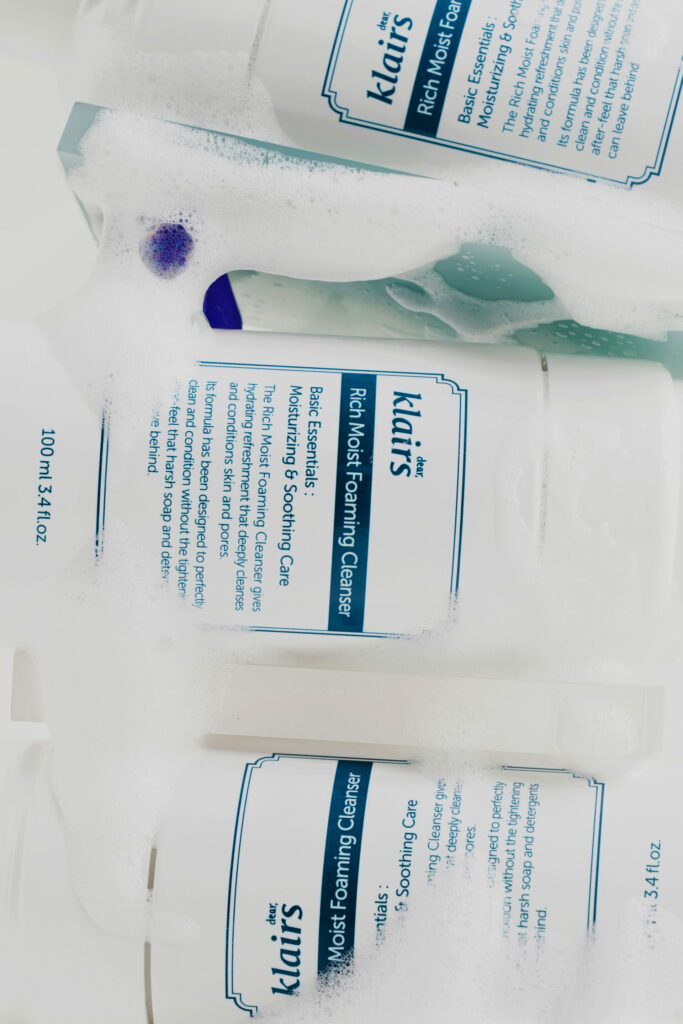 Rich Moist Foaming Cleanser
When choosing a cleanser for sensitive skin, it is important to choose one that doesn't irritate the skin. Cleansers that have fragrance or additives can be irritable depending on one's skin type. The Rich Moist Foaming Cleanser is perfect for dry and sensitive skin types for many reasons. For one, it uses amino acid, the main protein component, instead of sodium lauryl sulfate. This ensures that the foam won't dry out the skin. For sensitive skin types, ingredients of aloe leaf extract and tea tree leaf oil will soothe and help fight breakouts.
However, whether you have sensitive skin or not, it is important to use a cleanser that is gentle on the skin but still does the job of removing dirt and keeping your pores unclogged.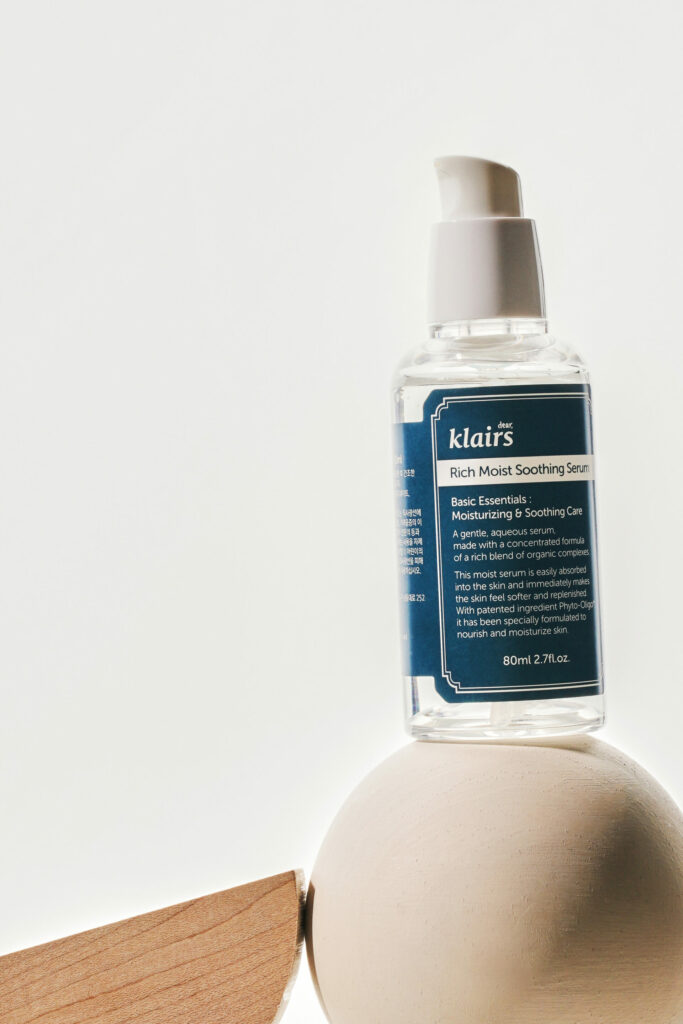 Rich Moist Soothing Serum
The Rich Moist Soothing Serum keeps the skin hydrated and lowers the surface temperature while providing deep moisturization to calm and cool the skin—the serum pairs well with the Rich Moist Soothing Cream. The key ingredients in this serum are hyaluronic acid and Centella Asiatica extract. Hyaluronic acid is a humectant that draws water to our skin and helps prevent and defend it against moisture loss, Centella Asiatica is known to have antioxidant properties that soothe and calm irritated skin.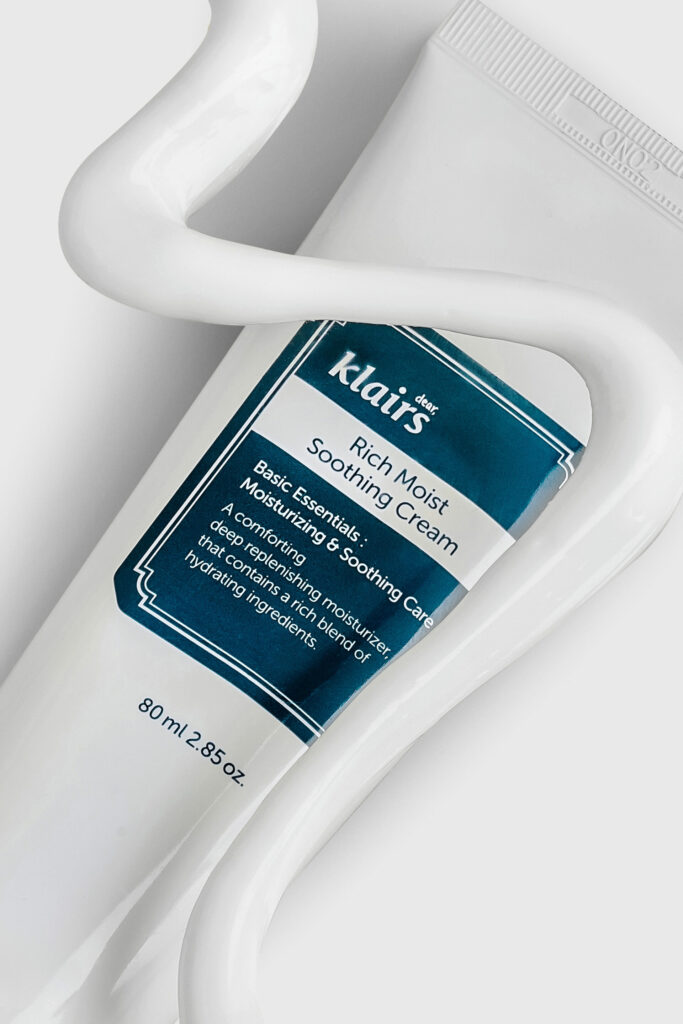 Rich Moist Soothing Cream
Infused with yeast-derived Beta Glucan, this cream fortifies the skin's natural moisture barrier. The cream enhances the skin's ability to repair cells by strengthening the protective layer of dry and sensitive skin from the inside out. With its spreadable and non-sticky texture, it absorbs effectively on the skin. The Rich Moist Soothing Cream under went a make over in April 2021. Essential oils were reduced and the the cap was upgraded to a screw cap for convenient use.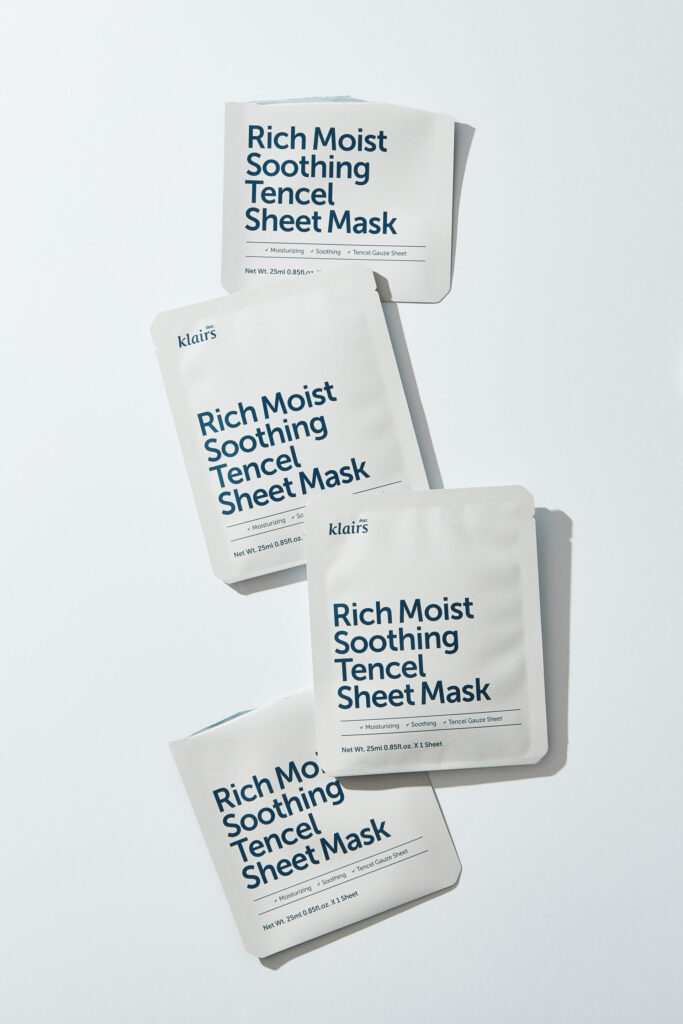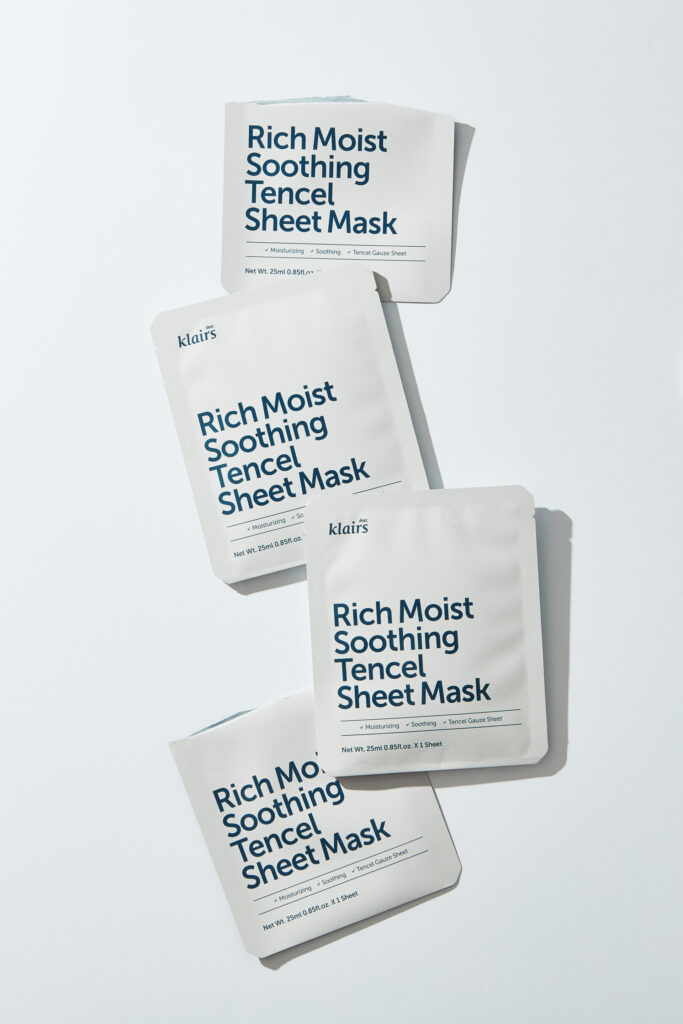 Rich Moist Tencel Sheet Mask
The sheet mask is made with five types of ceramides and the moisturizing nutrients of Aloe Vera, Panthenol, and Hyaluronic Acid to vitalize dry, exhausted skin. The healing gauze is dual-layered with 100% cotton and tencel to minimize skin irritation.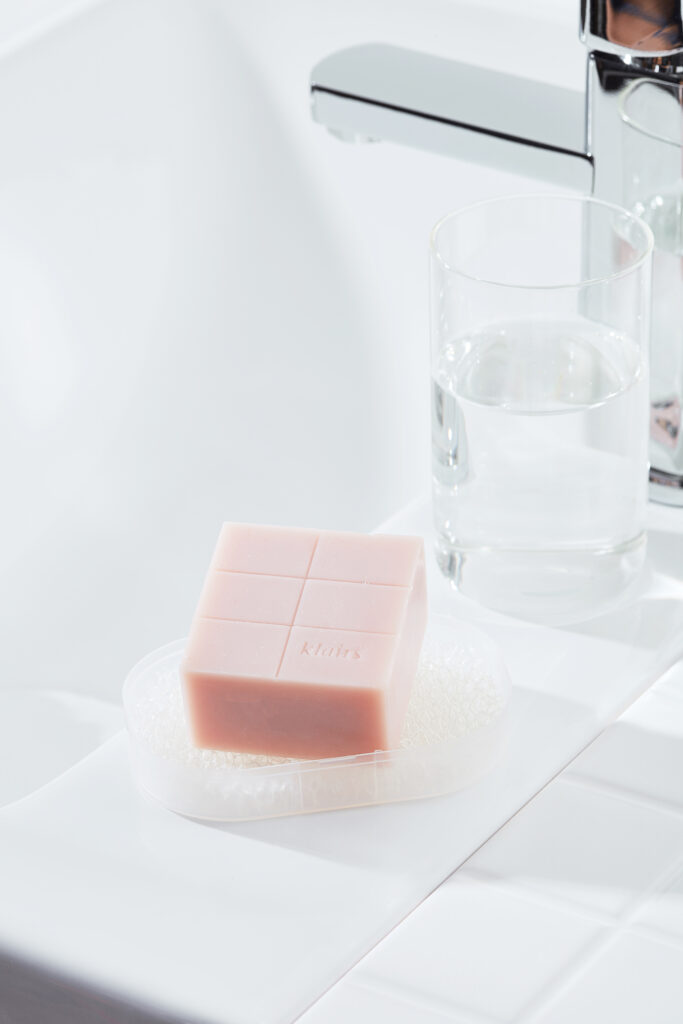 Rich Moist Facial Soap
The pink facial soap contains Calamine Powder for excellent soothing effects. Ingredients like Polyphenol and Argan Oil provide irritation-free moisturization. This is recommended for dry and sensitive skin types.
Overall, the Rich Moist Soothing Line is perfect to use year-round, but it's ideal for warmer months due to its lightweight texture. The line is recommended for people who have sensitive skin and are looking for hydrating products that won't irritate the skin. Altogether, the products keep your skin hydrated and moisturized all year long!