The weather is becoming warmer, our clothes are becoming thinner, and the UV rays are becoming stronger in our everyday lives.
In order to fully enjoy the sunny weather, sunscreen is a necessity.
However, even with sunscreen, there are times when it's not as effective, or your skin becomes irritated.
This is because we didn't follow the proper way of using sunscreen.
You may have thought that all you needed to do was apply it, but it's only effective if it's properly worn.
Dear, Klairs would like to take some time to answer some questions you might have had about sunscreen, and to present to you our new product, the All Day Airy Sunscreen.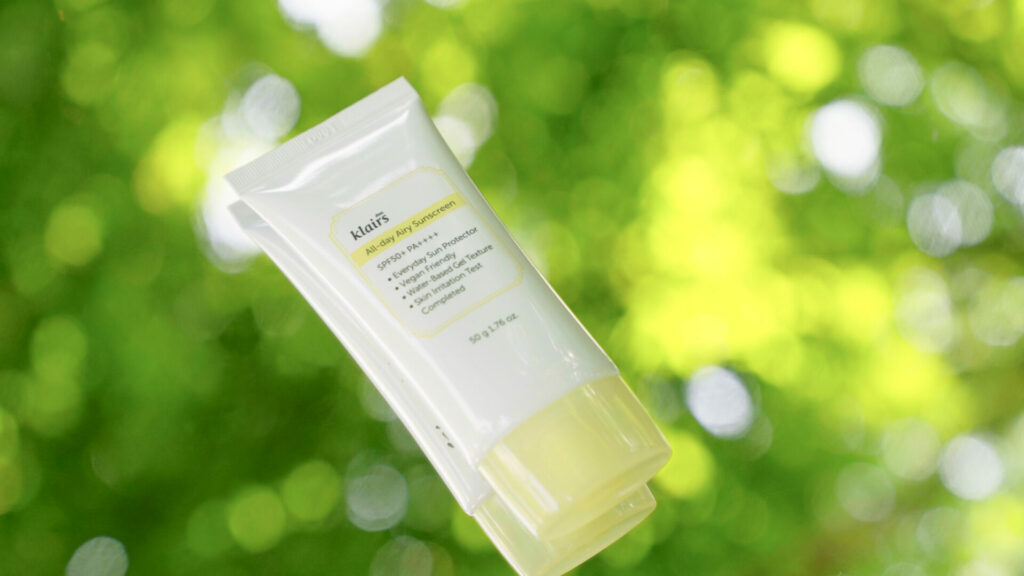 How does sunscreen work? / What is SPF and PA on sunscreen?

In UV rays, there are various rays that are harmful to the human body.
Among them, UVA and UVB are not completely absorbed by the ozone layer and cause damage to the human body and skin.

–  UVA is the ray we are most affected by in our daily lives, and it is the main cause of poor skin elasticity, wrinkles, and pigmentation.
The wavelength is long and penetrating, so it passes through some clothes and glass, and long exposure can cause skin cancer and cataracts.  

If you want to know the UVA blocking effect of your sunscreen, check the PA index on the product. The more +s there are after PA, the stronger the UV protection.

– UVB is the main cause of erythema, spots, and sunburn caused by UV rays, and they can cause melanoma and skin cancer when exposed to for a long time.
The unit that represents UVB protection is SPF. The larger the number, the higher the UV protection rate.

In this way, sunscreens absorb UV rays from the air and release them as heat, or they scatter and reflect them to protect the skin. If you want to maintain healthy and beautiful skin, using sunscreen should be a necessity, rather than an option.

For effective sun care, you must look carefully at the SPF and PA+ indicators, and you must find products with an appropriate strength considering your skin type.

How much sunscreen should I use on my face? 
The recommended amount of sunscreen for a one-time use is 0.8 to 1.2 g (two fingers).
However, due to the residue and stickiness that most sunscreens have, many people tend to apply less than the recommended amount of sunscreen.

Dear, Klairs recognized this inconvenience people felt with sunscreens, so we launched the All Day Airy Sunscreen, which has a fresh finish to counter the heavy use of most sun care products.

The All-Day Airy Sunscreen is a sunscreen that allows you to experience a thin but powerful sunscreen, developed with Dear, Klairs' natural emulsification system. 

It sticks to your skin like a lotion or essence, and it doesn't leave a white cast or shine, so you can use it on your body or under makeup with ease.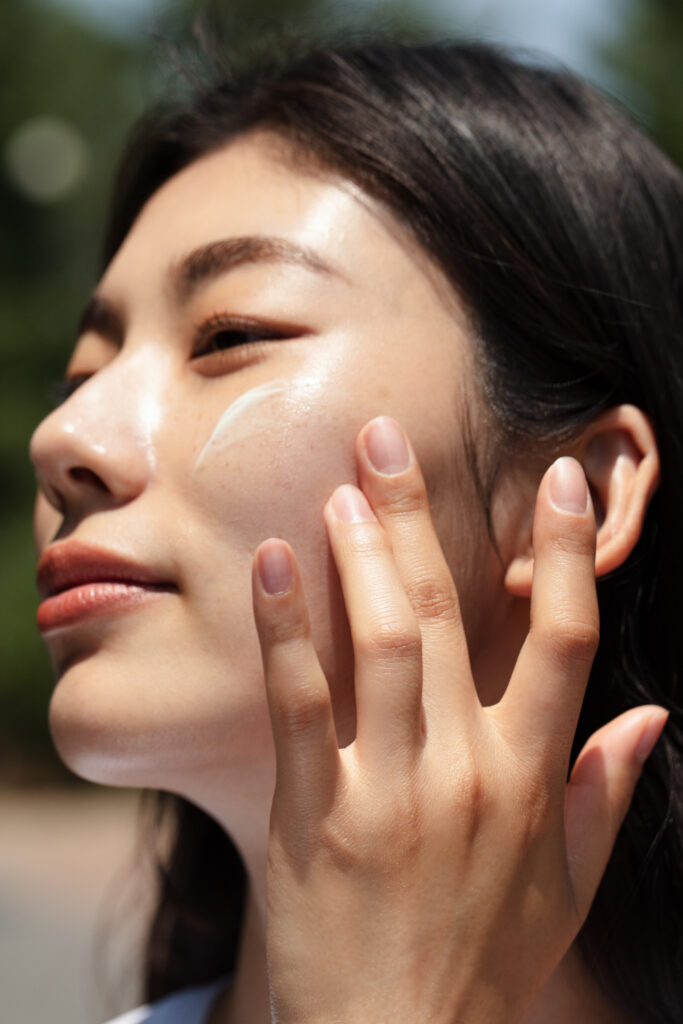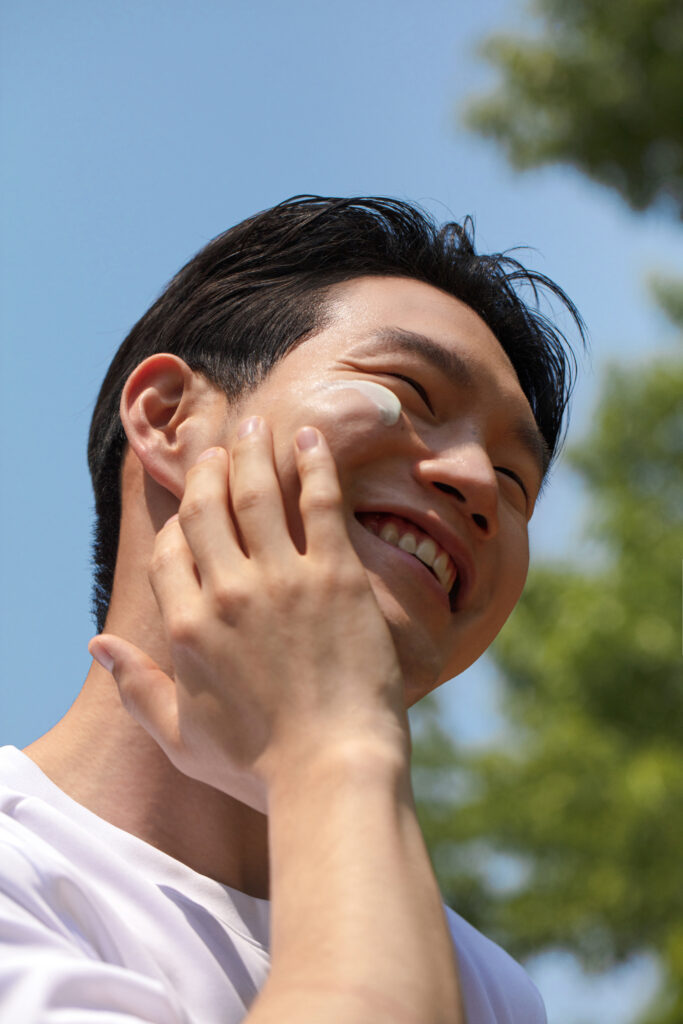 How long does sunscreen last? 
To find out how long a sunscreen lasts, check the SPF index shown on the product. 

SPF 1 has a UV protection effect of about 15 minutes. So if you have a sunscreen with an SPF index of 45, you will have UV protection for about 9 hours.

However, this is not an accurate calculation. This is because each person has a different skin type, a different amount of skin, and the amount of sunlight may also vary, so it is impossible to indicate the duration through time. 

In addition, no matter how high the SPF and PA are, the effects may be impaired by sweat and sebum.
To prevent this, it is recommended to reapply sunscreen every two to three hours when going out, and it is recommended to use a product that does not damage your skin even if you reapply several times.

Dear, Klairs All Day Airy Sunscreen boasts SPF50+ PA++++ UV protection through multiple clinical tests, and is designed to be light and moisturizing and easy to reapply throughout the day.

The moisturizing formula absorbs immediately into the skin like an emulsion. Even if you wear a large amount to protect yourself from UV rays or you have reapplied multiple times, it feels very light on the skin as if you haven't applied anything.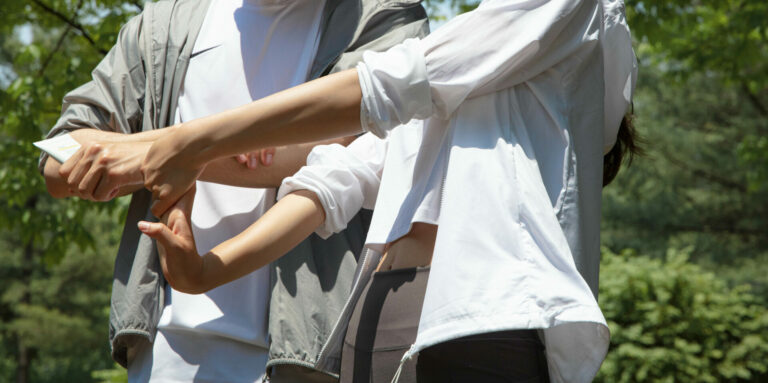 Is it better not to wear sunscreen for sensitive skin?
Various chemical/physical ingredients that are in sunscreens can irritate the skin or cause allergies.
That's why some people say, 'It's better not to put anything on sensitive skin.'

But this is far from the truth.
This is because the more sensitive the skin is, the higher the risk it has of being damaged by UV rays.
Therefore, sunscreen must be worn on sensitive skin, and it needs to be a gentle sunscreen with mild ingredients.

If you have sensitive skin that requires attention when using sunscreen, we recommend using Dear, Klairs All Day Airy Sunscreen. 

The 'All Day Airy Sunscreen' is a 100% chemical sunscreen, but instead of using emulsifier ingredients that can cause skin irritation, we used plant-based emulsifiers for a more comfortable experience.

It can be used safely not only on sensitive skin but also around the eyes, and various plant-based ingredients protect skin that has been reddened by UV rays and also external irritation.


Which products are better when used with All-day Airy Sunscreen?
Bright Suncare Synergy Duo: Freshly Juiced Vitamin Drop + All-day Airy Sunscreen 

Protect skin that has been exposed to UV rays during the day with the All Day Airy Sunscreen, and care for your *skin that has been irritated by UV rays with the Freshly Juiced Vitamin Drop.
By using both products together, you can achieve effective suncare + after sun care to **maintain a clear and clean complexion.

*Alleviation of UV-induced Skin Irritation Test completed
CRO: Global Medical Research Center
Subject: 22 panels, aged between 20 and 59.

**Antioxidant Efficacy In vitro Test completed 
CRO: Global Medical Research Center
Test Period: 2021.01.27 ~ 2021. 01. 29


Calming Suncare Synergy Duo: Midnight Blue Calming Cream + All-day Airy Sunscreen

Complete gentle and moist suncare with the All-Day Airy Sunscreen when going out, and soothe your skin with the Midnight Blue Calming Cream after returning home.
Both products are recommended for customers who have sensitive skin or flushing, as both products *relieve erythema caused by UV rays.

* Test for cooling effect and relieving skin irritation caused by UV rays
CRO: Global Cosmeceutical Center by Semyung University
Test Period: 2021.01.04~2021.01.15
Subject: 20 Sensitive skin panels, aged between 20 and 55.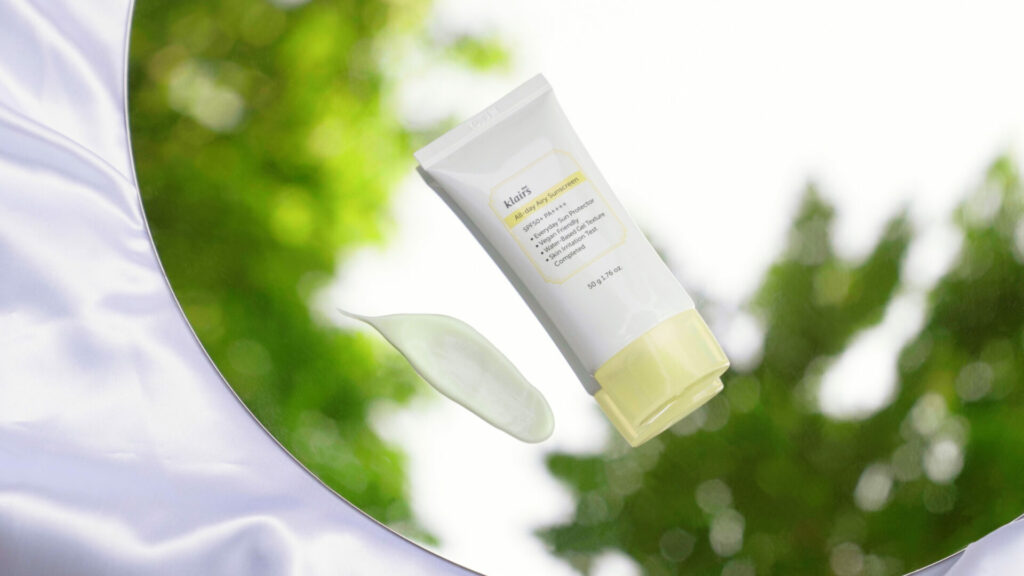 Light as air,
Strong against the sun
Your everyday life is always shining.
Dear, Klairs presents the All Day Airy Sunscreen, which protects your skin from UV rays anytime, anywhere, so that you don't miss a single moment that glitters under the sun.
With the daily sun care of Dear, Klairs feel the sparkle of your everyday life in the sun.
Dear, Klairs will always be supporting your well-balanced life.