[Dear, Klairs X OIMU] GOOD NIGHT KIT

The year of 2020, eventful since the COVID-19 pandemic which started in the beginning of the year, has come to an end.
How was your 2020? An unfamiliar 2021 has come to us even before we had the chance to become used to 2020. Especially after seeing the world go through changes due to the pandemic, it was a year we learned to be more thankful for the little things in life. In the New Normal generation that is constantly going through changes especially after COVID-19, Dear, Klairs continues to focus on making the products that are needed in this world.
That is because we believe the fastest way our authenticity can reach out to others is to uphold our views no matter what situation we are in. Our collaboration with OIMU also starts from here. We believe that we will be able to share a stronger bond of sympathy with our customers while working with OIMU Design Studio as they strive to preserve our culture even in our rapidly changing surroundings.
#GOODNIGHT #Mydear #Dear,klairs #OIMU
This is how the 'Good Night Kit' came to be. Put together by two brands making products with the same heart, we hope the Good Night Kit will lift your spirits after a long day, and we sincerely wish your night is filled with comfort.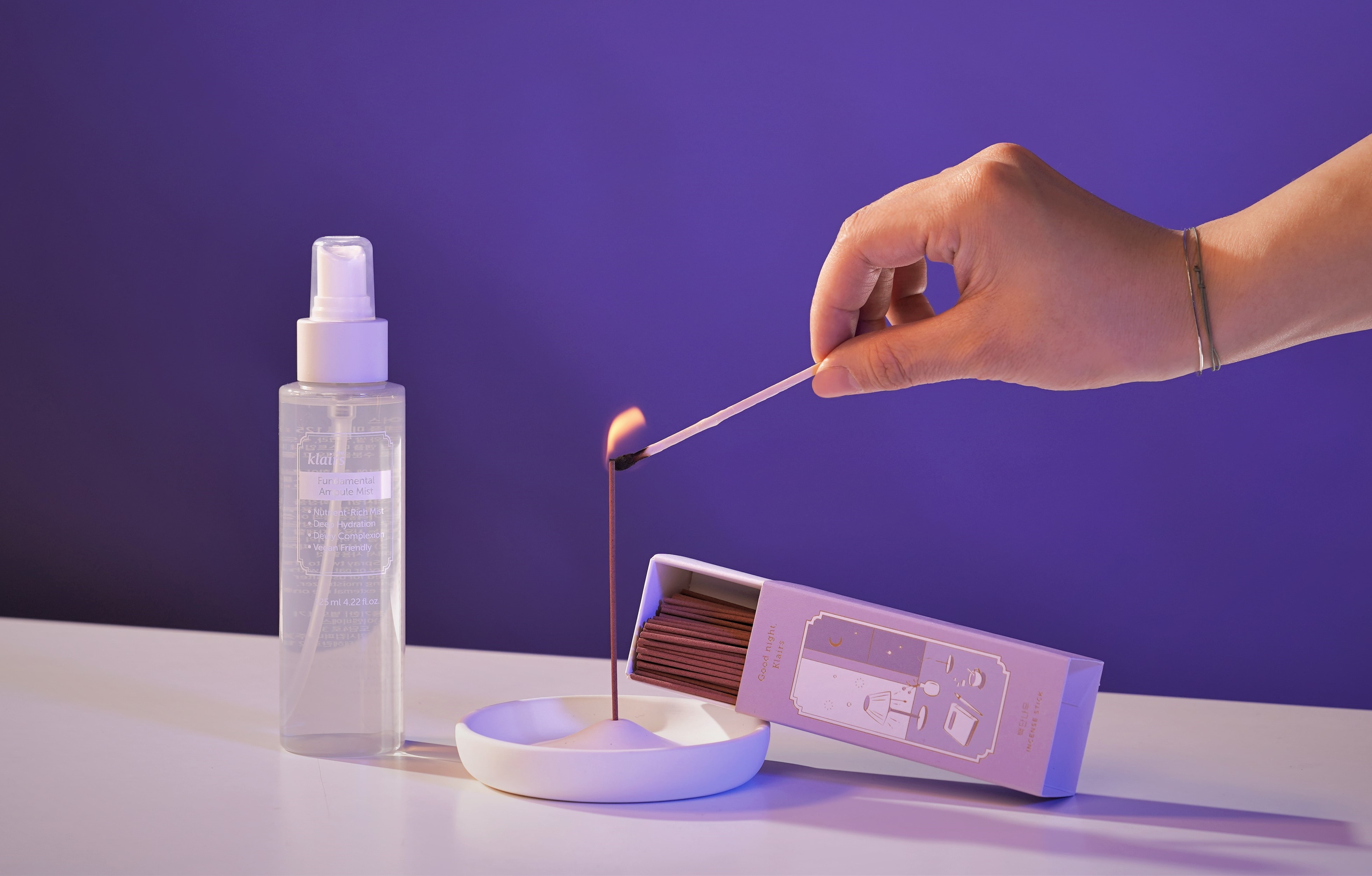 You get so caught up in your busy schedule and feel like you didn't take care of yourself enough, making your night gloomy. Days that feel like only the lethargic air is among you. If today was one of those days, fill your night with comfort with the Good Night Kit by Dear, Klairs and OIMU.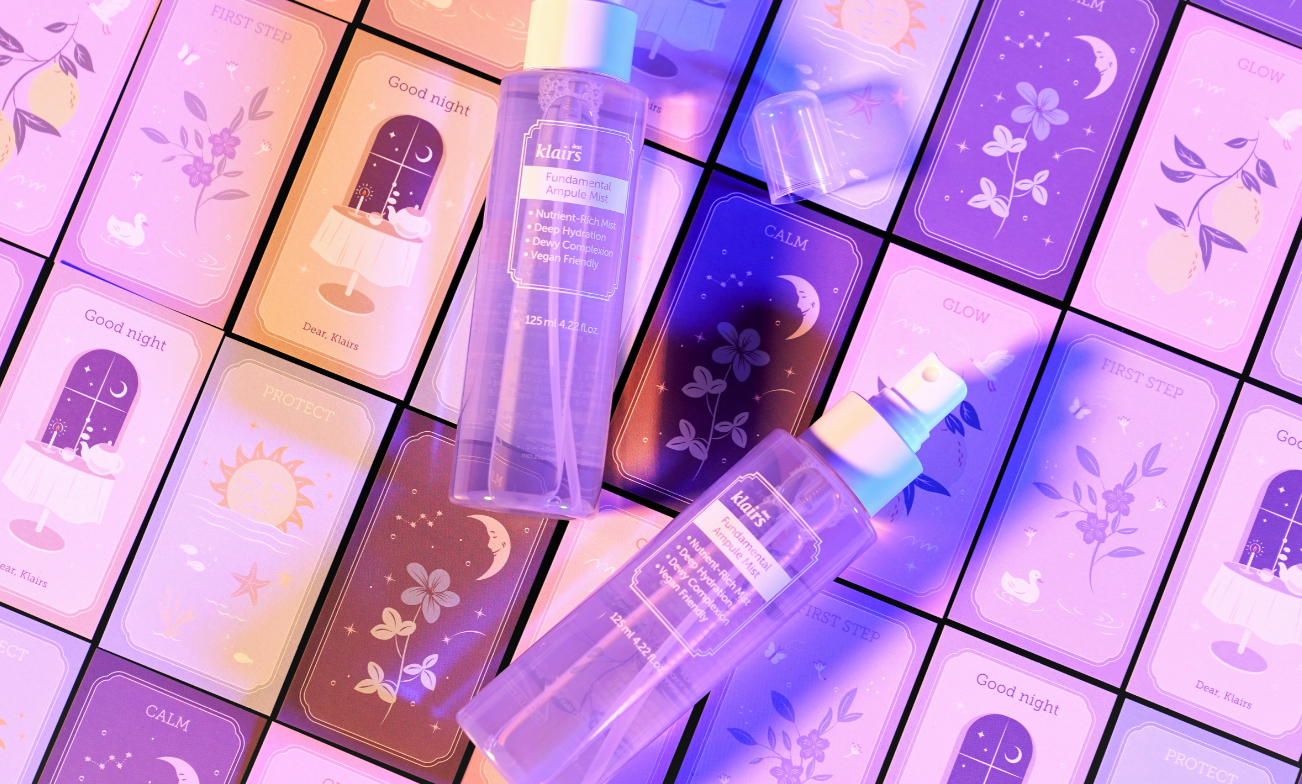 Before you go to bed, finish your skincare with just this mist from Dear, Klairs, without any complicated steps. With just a few light sprays, your skin will be seamlessly filled with moisture. Experience the rich moisturization from Dear, Klairs' Fundamental Ampule Mist which consists of 82% Jeju Green tea water. Your skin will feel so smooth as if you applied a nutrient enriched ampule.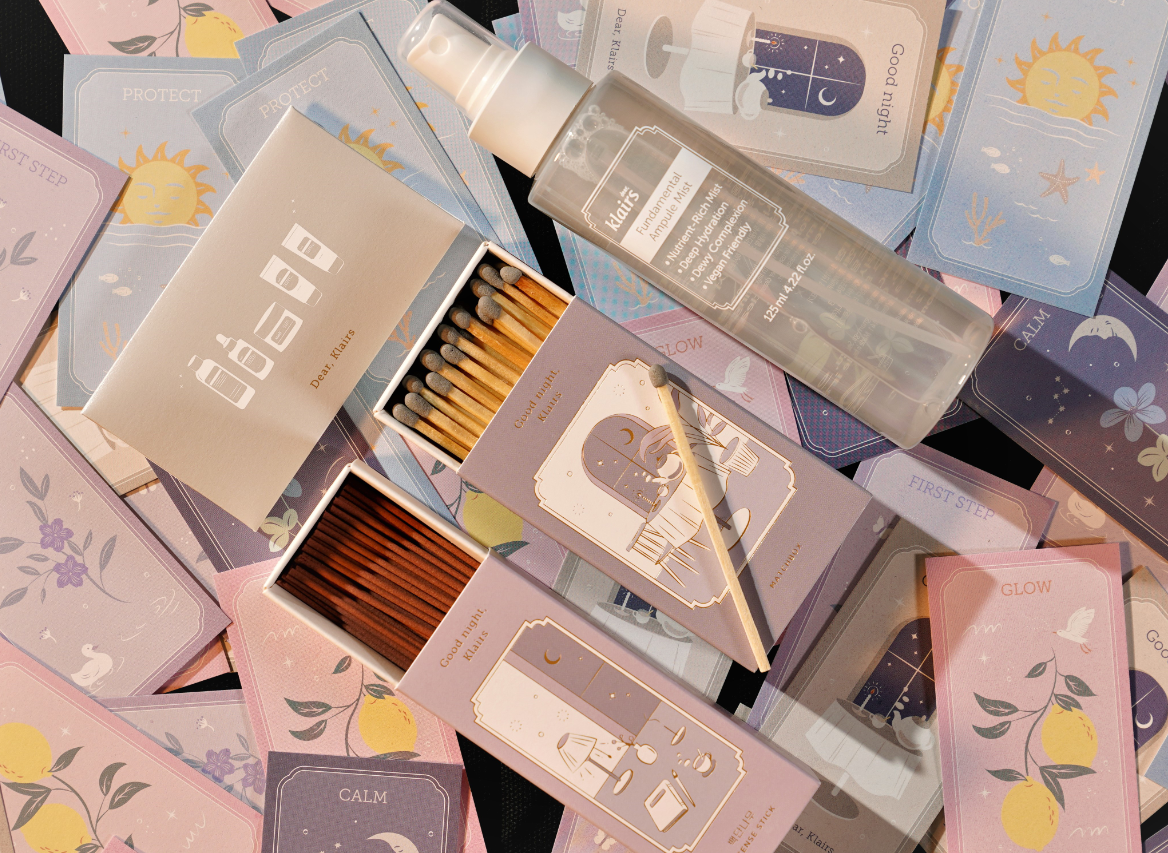 Change your atmosphere with the scent of sandalwood by burning incense from OIMU. The subtle scent will calm your stress, and the energy from when you breathe it in will put your mind at ease.
We hope Dear, Klairs can become a brand that can be by your side as a place of comfort and ease for a long time. Good Night, My dear 🌙💜
HOW TO USE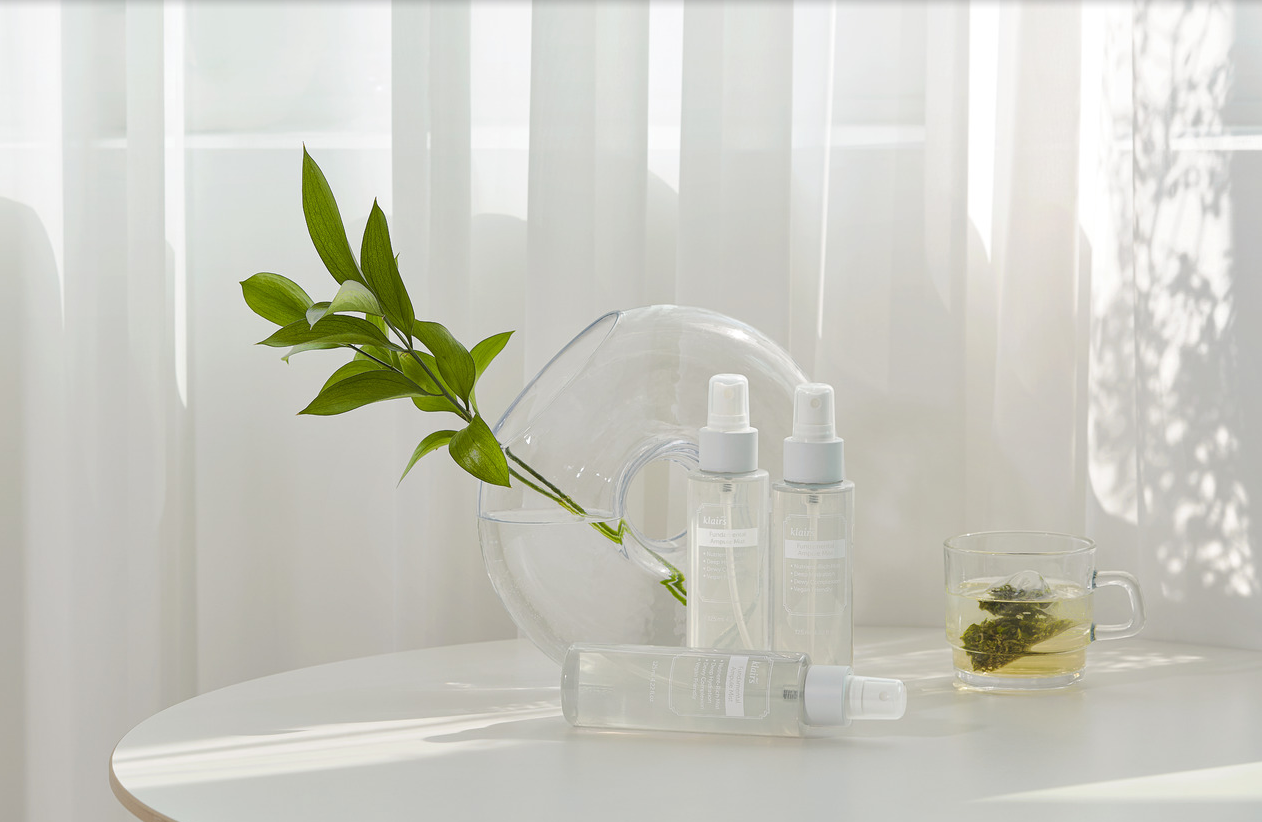 Dear, Klairs – Fundamental Ampule Mist
Consisting of 82% Jeju Green tea water, it is a product that is moisturizing enough to replace a toner. The anti-oxidants from Jeju Green tea water will provide moisturization and nutrients to your skin for a brighter complexion. We've also included plant extracts such as kelp extract, rice, cucumber, okra, and mugwort which act as natural moisturizers for a soothing effect. The Fundamental Ampule Mist is a water-based product with no oils. As a water-based product with no oils, you can experience smooth, moisturized skin with just the Fundamental Ampule Mist. After cleansing, lightly spray the mist 20 cm away from the face and let it absorb. It can be used before serum or cream, or before applying makeup.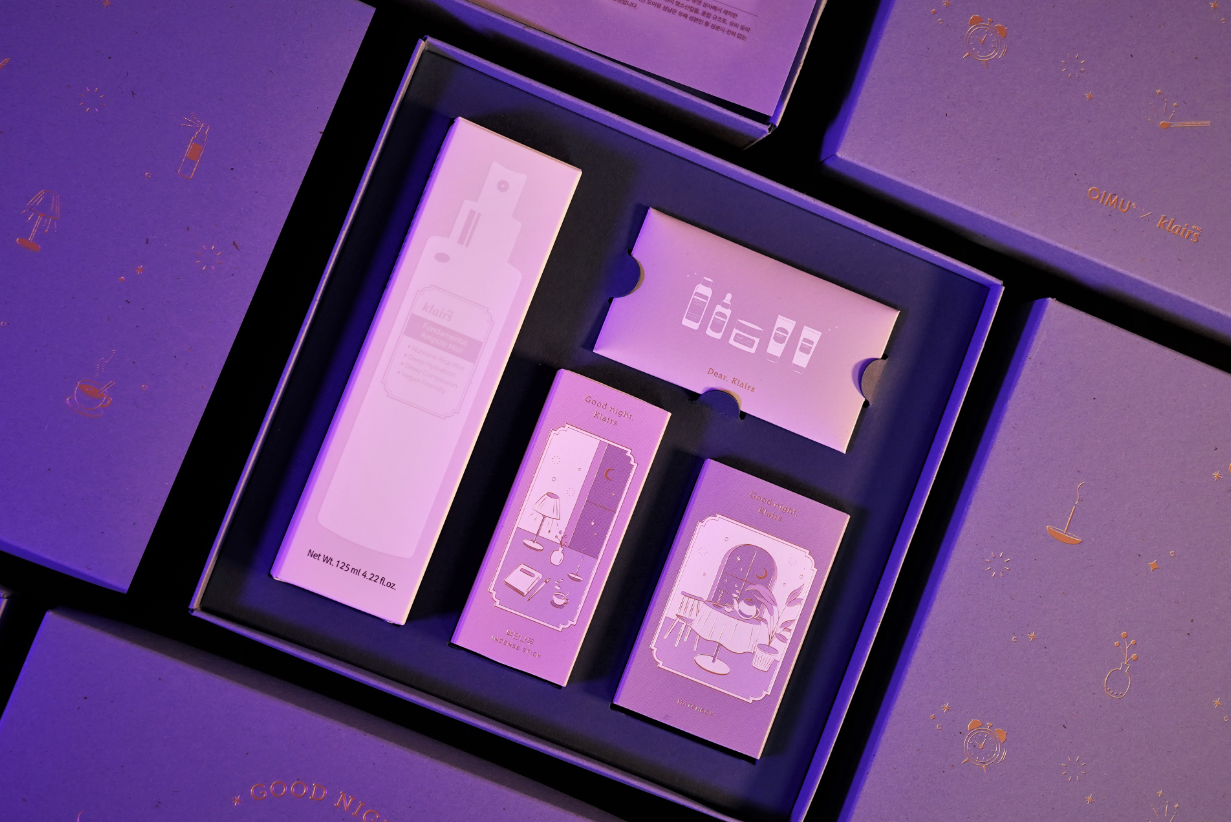 Dear, Klairs X OIMU – Good Night Kit
The warm and heavy scent of sandalwood. OIMU's incenses are made along with a 'traditional aroma room' that has been keeping the natural scents made in Korea alive by making scents for a long time. The correct way is to enjoy the lingering scent after the incense has burned rather than feeling the scent directly from the burning incense. Place the incense on an incense holder. Once the incense is ignited, wait approximately 5 seconds before blowing the flame out to create scented smoke. Leave a window open or provide enough ventilation after use so the smoke can follow along with the wind. Avoid using it in a closed space.
*This product is exclusively sold in the Klairs Seoul offline store for a limited time only.
** Please understand that this product cannot be shipped overseas as it includes flammable material.