Slang these days comes from a variety of backgrounds, adding colorful language to our dictionary of words — one of them being, Mochi.
Originally only referring to traditional Japanese snack, Mochi has now come to also define things that are soft and plush, giving off the connotation of something sweet and baby-like.
#MochiBB #모찌비비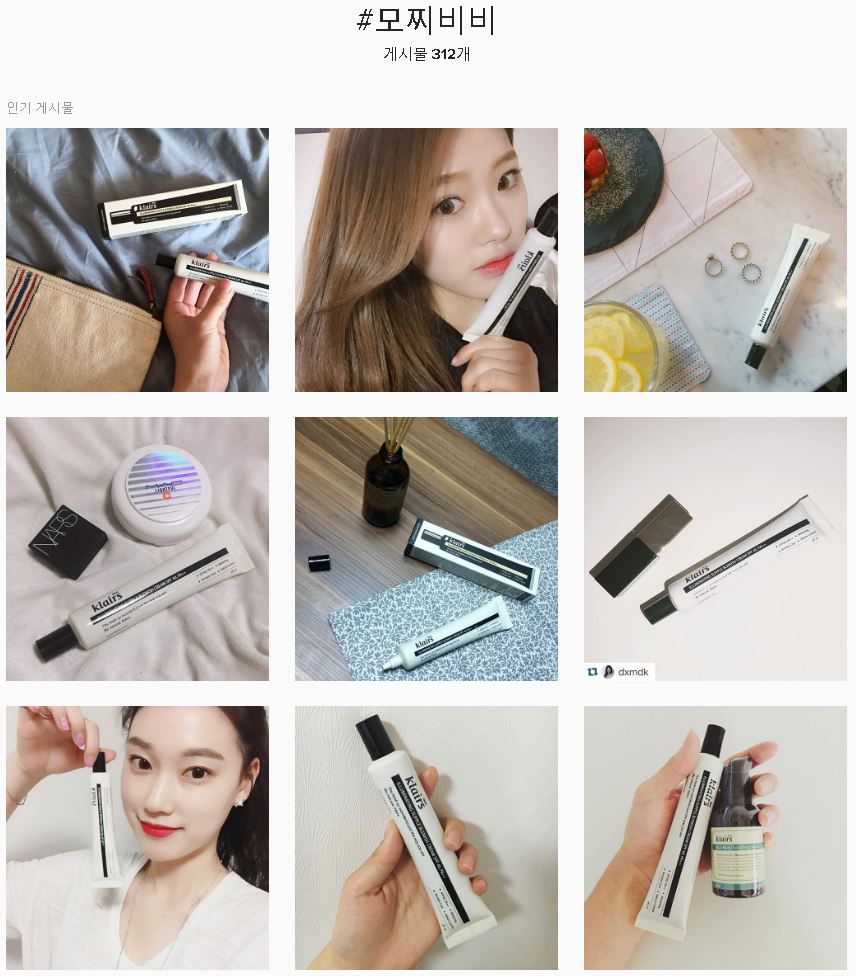 In a society with one of the fastest internet connection in the world, social media is a major player in creating and maintaining trends among South Korean youth. Sites like Instagram and Facebook quickly gained momentum, and the power of SNS became more valuable than mainstream marketing.
The hashtag #모찌비비, or #MochiBB in English, became widely used on social media to refer to the soft, flawless finish the Klairs Supple Illuminating Blemish Cream gives.
As much as social media is a means to share aspects of one's life, people began to share their love for the BB cream with others through the web, and to no surprise for a fashion-forward and appearance-conscious society of youth, #MochiBB took on a life of its own.
"I love the natural finish."
After the explosion of popularity the BB cream received, one of the biggest strong points consumers selected of the BB cream, was the natural finish the product provided in comparison to the conventional foundation.
However, as many people may or may not know, Klairs was founded in 2009 with the sole purpose of creating simple products that could be used by those with sensitive skin. Every great outcome comes with sacrifice, and the BB cream was no exception. This dedication lead to increased support for the product after people learned about the thoughtful formula.
Sticking to their main goal of keeping things gentle and non-irritating, the BB cream was made to carry four main traits:
Spreadable without a brush and puff.
Can be cleansed with gentle motions.
Covers pores and redness.
Gives a natural, healthy finish.
Perfect for all skin types
One of the biggest acne myths related to make-up is that simply wearing it for long periods of time, or applying it over irritated skin will worsen it.
Many foundations and BB creams on the market are formulated to be better applied with a sponge or brush, but this is where the problem first steps in. Brushes and sponges carry bacteria from prolonged use, and retain the same irritants even after washing them. The #MochiBB has a soft texture that spreads easily with fingers and can be cleansed without harsh cleansing after the day is gone.
Similar to a hybrid between a tinted-moisturizer and primer, the #MochiBB provides a unique experience in which small pores and redness is covered, but not blocked to cause accumulation of sebum in the pores. Breathable and light, it acts as a protective barrier against the debris and bacteria carried by the wind for a soft, smooth wear all-day-long.
One universal shade

Though the one-size-fits-all rule doesn't apply in many cases, the BB cream has been loved by many, including males, for its adaptive formula that makes it easy for anyone to wear it.
Rather than covering and perfecting, Klairs believes in enhancing the natural beauty held in each individual. This is seen in the cream's natural beige tone that doesn't cancel out redness by whitening, but by adding a natural, healthy glow to the skin.
Just like Mochi has a transparent soft nature to it, the BB cream, once blended in, adds light to the complexion for a perfect, natural look that lasts throughout the day.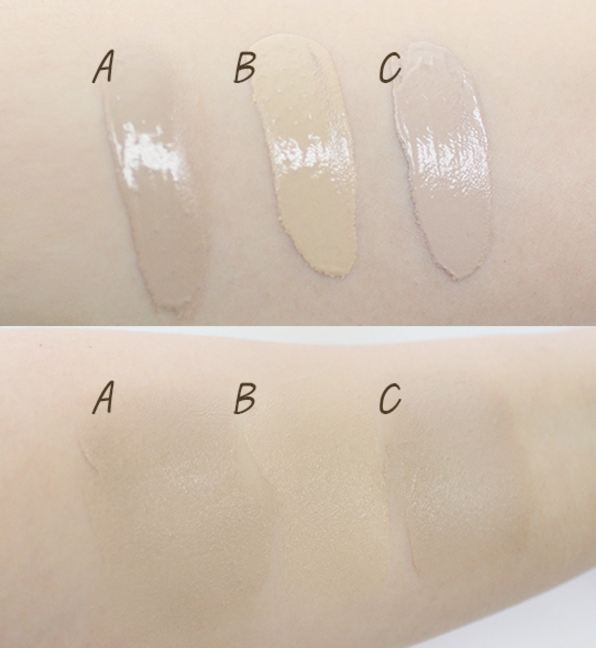 Long-lived beauty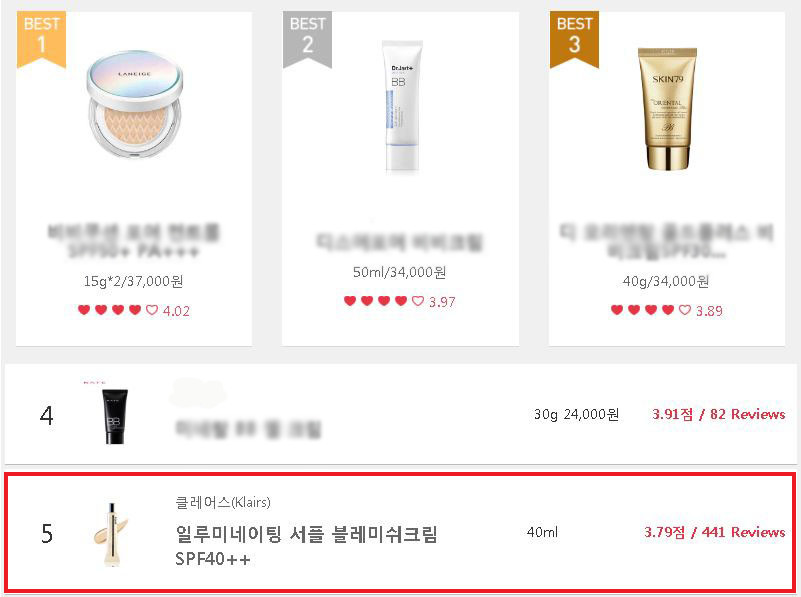 For centuries, Mochi has been a delicacy in Japan, and now in all parts of the globe. Following the footsteps of its inspiration, the #MochiBB has risen to be loved by many, both in Korea and in the global market.
The cream secured its place as No.5 best BB cream on Glowpick, with over 400 reviews, compared to the average of 230 reviews for each of the higher placing BB creams.
People can see the growing love for the product through social media (#MochiBB #모찌비비) and purchase the cream themselves through Wishtrend.