Many people may think that cleansing the outcast of the skincare cleansing routine – simple and boring. However, while new products with improved formulas keep rolling into the cleansing department, it's apparent that skincare professionals disagree.
Because of this lack of interest in a cleansing routine, a lack of knowledge on what is one of the most important parts of our skin care routine has risen. These misconceptions surrounding cleansing usually take on the following train of thought: cleansing has to be done religiously, twice a day, until the face is squeaky clean.
At a stark contrast to Western beauty trends, South Korea, where the emphasis is placed on making natural beauty shine, skin care is taken with utmost importance from A to Z. From oil cleansers, foam cleansers, balm-type cleansers, gel cleansers – you get the idea – the Korean beauty market is overflowing with a variety of options for people to find their perfect match.
So, what words of wisdom does K-Beauty have to give us?
We can divide it into three main points:
Use gentle motions and be aware of your skin's sensitivity.
Know that cleansing isn't necessary both day and night for everyone.
Select products that won't be harsh to your skin.
Less is more – be gentle
While many of us want that "squeaky clean" feeling after we wash our face, and revel in the satisfaction of running our palms across our skin to meet that skidding sensation, the road to getting there can might end up being more damaging to the skin in the long run.
A lot of the time, we wash our face with our palms in an up-and-down motion. If not, we take the route of being overly gentle with the skin to the point of not getting a thorough enough cleansing. Knowing the appropriate way of handling your skin is crucial in achieving a perfect balance in all parts of your skin care.
A Klairs tip is to follow the lines and contours of your face when cleansing, just as you would follow the direction your hair grows when brush your hair. Use circular, rolling motions to get in the pores and fully absorb dirt, but use three or less fingers on the face so that there isn't any harsh pulling of the skin.
But it doesn't end here. From water temperature to the way you wipe off your face, you could unknowingly either be helping or harming your skin.
Dermatologists recommend that lukewarm water be used to thoroughly rinse your face so that the cleanser doesn't remain to do more bad than good, according to a Wall Street Journal article. Finish by gently patting your face dry to decrease physical irritation, and you're all set.
Another Klairs takeaway here is to always test the water temperature on the inside of your wrist, which has a similar sensitivity to your face.
Know your skin and cater to it accordingly
Knowing these small facts and tidbits about your skin is going to do you plenty of good when washing your face. Contrary to our wishes however, no, we can't wash and rub away the imperfections on our face.
As humans, we feel the need to exfoliate and cleanse in hopes of allowing our skin to return to its pristine, baby-smooth state, likely leading to over-cleansing, stripping the skin of its protective outer barrier and natural oils.
For those with dry skin, it takes a serious judgement call to determine if a full-on morning cleanse is actually necessary. And as for everyone else, know what you're putting on your face!
The dryness and tightness of the skin is its call for more gentle products, and a more conscious routine.
Be knowledgeable about your products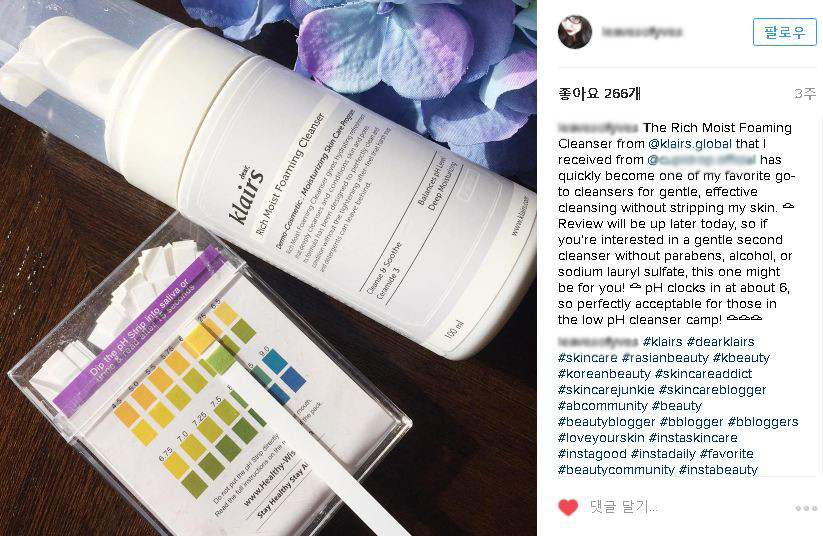 The world of cleansers is more vast than it seems, and it's easy to get swept away in the latest skin care trends even if they might not be the right fit for you.
Many cleansers contain harsh ingredients like AHA/BHA, that may be good for those looking for an exfoliating cleanse, but might be too harsh for those with sensitive skin. On the other side of the spectrum, some cleansers might contain alcohol, that strips the face of natural oils and moisture. Going even a step forward, exfoliators contain sharp, jagged particles that can cause fine scratches on the skin and cause inflammation,
This is why gentle formulas are key in getting a hydrating, healthy cleanse.
Many soaps are created to effectively cleanse dirt but also target troubles like redness, like the Klairs Be Clean Natural Facial Soap that is fortified with calamine, a natural ingredient that treats irritation, redness, and inflammation. Other soaps can target sebum and blackhead formation with the help of ingredients like charcoal and black sugar, while being completely soothing to the skin.
Foaming cleansers like the Rich Moist Foaming Cleanser by Klairs is also a great way to get a non-irritating cleanse with half of the work done for you – the soft foaming bubbles caress the face and leaves the face hydrated.
Cleansing is for everyone
Even from the girl next door with perfect skin, to your neighborhood mailman, everyone needs a great cleanser for a great cleanse. Water just doesn't cut it, and with a few simple products, like a natural soap or foaming cleanser, it's easy to see why cleansing is the next big thing. Use the right cleanser for your skin and have a go-to cleansing routine.
For some great options, check out Klairs' collection of cleansers here, and revel in the amazing clean it gives.