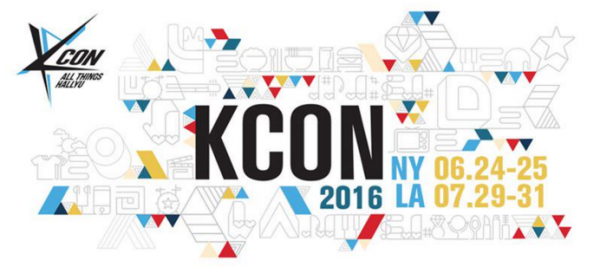 More than just South Korean artist Psy's viral song, "Gangnam Style," Hallyu slowly took the world by storm since 1990. In recent years, it has accumulated somewhat of a cult-following and has given rise to a global sub-culture.
Klairs had the privilege of being a part of the K-Wave by participating in KCON USA, the world's largest Korean culture convention, music festival, and gathering place for some 40 thousand fans, which celebrated its 5th anniversary during the June 24-25 weekend at the New York Prudential Center.
What exactly is KCON?
In the US, where K-culture is far from mainstream, KCON gives individuals a chance to express their excitement for the country.
This now widely-successful annual event kicked-off in California summer of 2012. Hosted by CJ E&M, one of the largest South Korean lifestyle and entertainment companies, KCON has grown to become an international event with future conventions to be held in locations like Japan and Abu Dhabi.
"Koreans worry that Hallyu will fizzle eventually, but KCON is actually helping stabilize the phenomenon," Angela Killoren, chief operating officer of CJ E&M America, said in an interview with Yonhap News. "It's an opportunity to showcase other aspects of Hallyu, like K-food and K-beauty."
Aside from the star-studded concert, with names like BTS, Seventeen, and Ailee, attendees had the opportunity to immerse themselves in popular trends in Korean culture ranging from beauty, fashion, dance, and more.
A special beauty block which Klairs had the privilege of participating in, allowed people to learn tips from K-beauty professionals, try new products and brands and purchase cosmetics, all in one place.
Klairs makes a splash in the K-beauty scene
"The way K-pop fans listen to music or watch TV shows, and things like emoji and the messenger app LINE, are becoming big in the U.S. But K-pop fans were the ones who got there before everyone else," Killoren said to Yonhap News.
As seen by the great power fans had through word-of-mouth and social media, KCON was the most fought after positions for budding brands and companies to showcase their products and services.
Beauty professionals like Charlotte Cho, CEO of Soko Glam and author of bestselling book "The Little Book of Skin Care: Korean Beauty Secrets for Healthy, Glowing Skin" introduced K-beauty, already a popular notion, at the convention. Boasting a long history with Klairs products, Klairs was able to meet fans in New York through Cho and Soko Glam.
Cho gave skin consultations, hosted giveaways, and led workshops focusing on acne and perfecting the 10-step skincare routine she shares in her book, which features the Klairs Freshly Juiced Vitamin Drop.
What role did Klairs have in KCON?
Alongside names like Tony Moly and VDL, Klairs received much attention for their natural, gentle but effective formula of their products that led them to fame in Korea.
During her presentations, Cho also featured the Freshly Juiced Vitamin Drop as a must-have for acne care and hosted giveaways for K-beauty fans to have a chance to win Klairs products.
How did fans respond?
While Klairs was new name for many, people were quick to support the products.
Through the hashtag #sokoglam, fans spread their support for Klairs on Instagram through social media and continued to show their interest.
Klairs will again be present at KCON LA, which will be held July 29 through 31, and will again have the chance to meet new fans and give people the opportunity to try their products first hand.
With hopes to continue growing in the states, Klairs is available for purchase in the US through Urban Outfitters, Soko Glam, ChocChoc Beauty and Wishtrend.