If the great amounts of foreigners walking around in popular areas like Hongdae and Myeongdong wasn't any indicator, Korean culture has transcended into a global trendsetter from the spheres of entertainment, food, fashion, and most importantly – beauty.
Korean beauty sweeps the UK
Last year, the Korea Customs Service released Korea exported a new high of more than $2.64bn of cosmetics goods.
The beauty industry in South Korea is one of the most successful, with Korean women spending twice as much of their income on beauty products compared to their American counter parts, according to a BBC article.
In recent years, the advancement of technology has allowed the Korean beauty market to expand across the sea to places like the United Kingdom, who has started to cash in on Korean beauty with the opening of online stores like Koja Beauty and Silkrose.
These beauty curators a small but well-edited selection of Korean beauty products to make available to UK audiences so newbies to K-beauty and the intense routines it entails aren't so frazzled while trying to find the best products for them.
Klairs appeals to UK with their green ethics
Most famous for their gentle, natural products, Klairs gained a reputation as a simple skincare brand.
While natural skincare is by no means new to the beauty industry, not many brands had a chance to perfect their formulas and create products that were gentle but effective and also provided vegan options.
Klairs was innovative and new with the shine of the excitement of K-beauty, while also being comforting and simple.
Pretty soon, their values of using vegetarian, natural ingredients and being eco-friendly and cruelty-free became their main selling points in the UK.
Marketing for the UK vision
Seen by the explosion of social media reviews, Klairs took to the place that started their fame to further it.
Though Klairs only entered the UK in July 2015, they have made strides in gaining recognition from UK fans. They continue communicating through their social media channels like Wishtrend UK Facebook, and their global Klairs Instagram account.
This closer marketing allowed for Klairs to more closely communicate with their UK visitors through targeted posts and an easier viewing experience by using English as their primary language.
A lively response
As the emphasis placed on skincare in Korea brought forth a whole new range of products and routines, people excitedly sought out more information on Klairs and their well-developed line of skincare made from high quality products.
Popular YouTubers like Emma Pickles, and Marzia Bisognin, more famously known as CutiePieMarzia, continued to mention Klairs products in their videos.
Including Klairs in her daily skincare routine, Bisognin praised the Klairs Supple Preparation Facial Toner and Illuminating Supple Blemish Cream, increasing their popularity in the UK.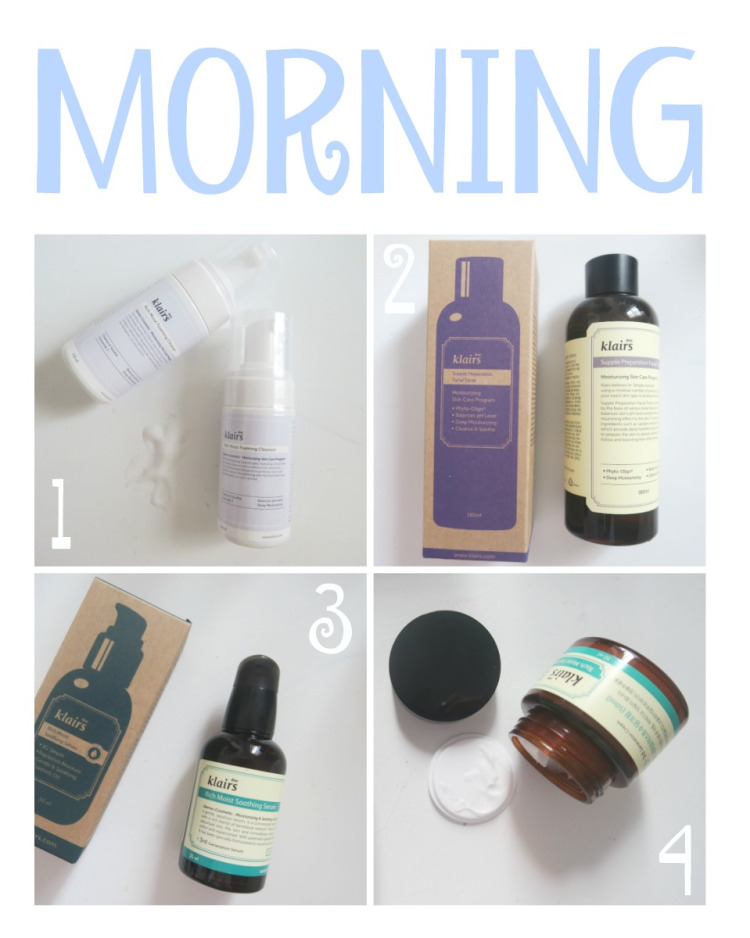 Soon, world famous publications like Vogue UK caught on to the popularity of Klairs, and featured the Klairs Freshly Juiced Vitamin Drop in their July 2016 "Ageless Style Issue" as one of the top ten products to achieve ageless beauty.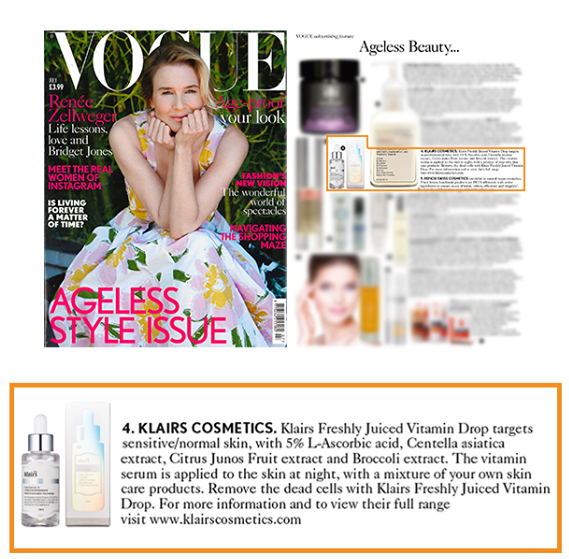 This not only showed the popularity of Klairs within the UK, but also marked an important step for Korean beauty in the global market in transcending the typical labels of "Top K-Beauty products" rather than "Top Beauty products".
Klairs hopes to continue this relationship with the UK, and is excited for what the years have in store for them.
Until Klairs enters a store near you, find them online through Wishtrend, the international e-commerce source of Wishcompany, who produces Klairs.