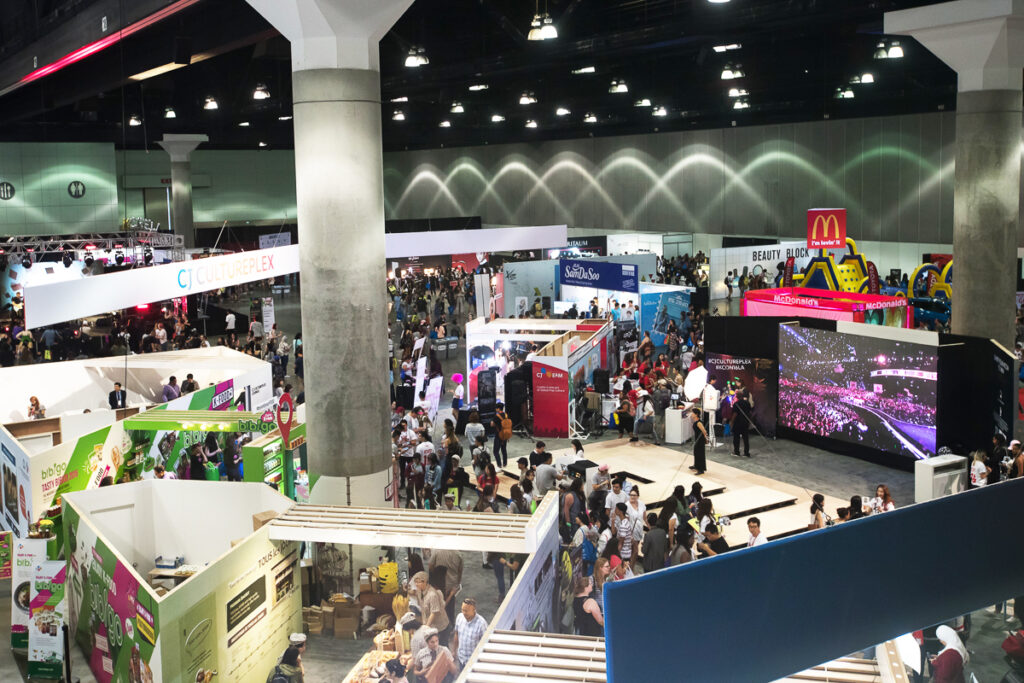 During the weekend July 29-31, the Staples Center was packed full of people hoping to have their fix of Korean culture – and of course, K-beauty. In the second successful US installment of KCON, working alongside Soko Glam, Klairs, a Seoul-based natural skincare brand, was again met with great enthusiasm from fans of Korean beauty in Los Angeles.
A schedule rundown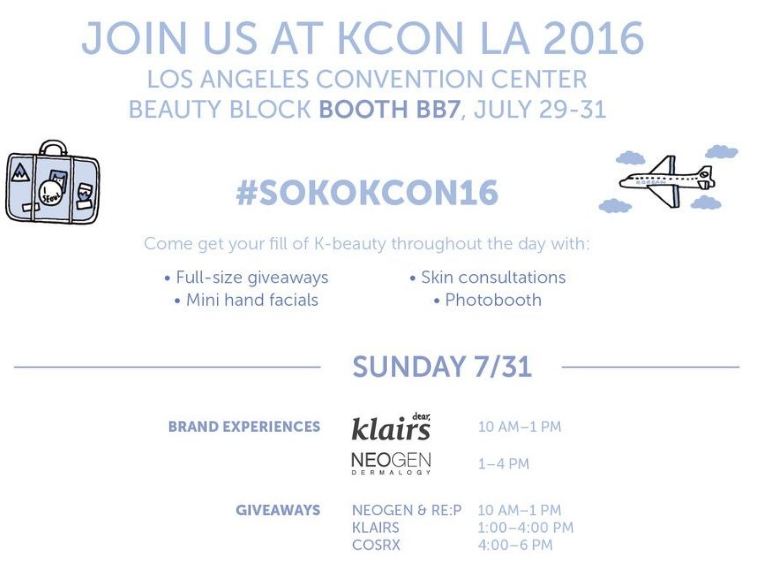 Located next to big names like Tony Moly, Aritaum, and The Face Shop, Klairs was featured in the Soko Glam beauty booth located in the Beauty Block dedicated to all things K-Beauty. Visitors had a special chance to test products first-hand, purchase their favorites and even get skin consultations by experts for a personalized skin care routine including Klairs products.
With over 3,000 visits during the weekend, the booth was a great success, and was a great opportunity for those who hadn't heard of Klairs to get a first look at the brand.
The whole experience was interactive, making it that much more successful as it was enjoyable for visitors. Upon entering the booth, visitors could share photos taken at the special photo booth that was prepared, for an opportunity to spin the prize wheel – the main prize: the Klairs Freshly Juiced Vitamin Drop.
Featured in the book, "The Little Book of Skin Care: Korean Beauty Secrets for Healthy, Glowing Skin", written by Charlotte Cho, co-founder and curator of Soko Glam, the serum – more widely known as the 'vitamin drop serum' – gained a wide following for its many glowing reviews and recommendations, and many hopeful visitors to the Soko Glam booth were especially active in this event.
Further on in the day, Cho took to the stage to talk 'All About Acne' with more than 200 participants, and shared her skincare tips and tricks and holy-grail products that helped her overcome her skincare troubles, and presented how acne is formed, how to prevent it, and how to treat and heal breakouts through a step-by-step walk-through featuring specific product recommendations.
The Freshly Juiced Vitamin Drop serum made an appearance, and was featured in the short presentation as a product great for spot treatment and fighting pigmentation.
The power of social media
As the exciting event came to a close, the true support of fans was seen all across social media. Social media channels like Instagram soon overflowed with positive mentions of the event, and the products.
With over 1,000 photobooth sessions and 1,800 shares on social media for a total of 190,000+ impressions, of which many Klairs was featured, the brand was met with overwhelming support.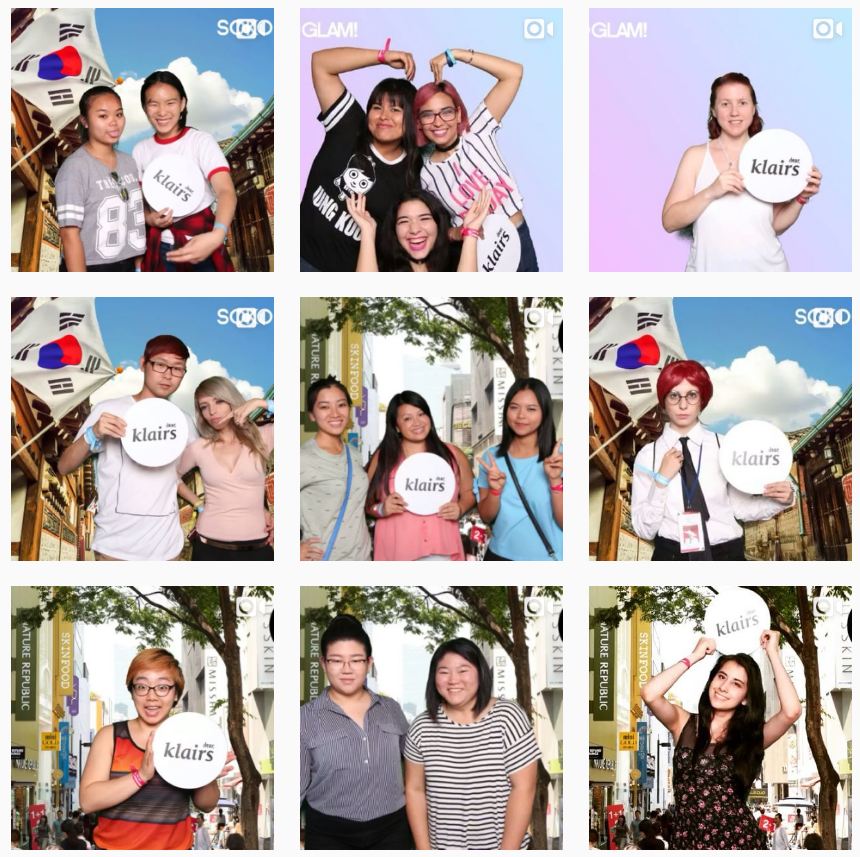 Good things to come
While Klairs products were only available in the US through online retailers and select K-beauty stores, the short but impactful weekend with Soko Glam at KCON LA 2016 proved to be a great opportunity for the brand.
The toner made a great first impression on many as a source of great hydration and soothing for sensitive skin, while the Midnight Blue Calming Cream garnered much attention for its unique blue color and natural, active ingredients, and finally, the Freshly Juiced Vitamin Drop wowed fans new and old alike for it's brightening, acne-scarring properties.
Continuing to reach out to global fans, Klairs plans to continue their expansion into the US, and is predicted to be met with a warm welcome.
Until then, Klairs is available for purchase through Wishtrend.com, and various global retailers.