– Associated with environmental activist Natalie Karpushenko Photo Exhibition, Progress in Seongsu-dong, Seoul until May 7th
– Holding events such as selling removable label toner, collecting empty bottles, and more to promote environmental awareness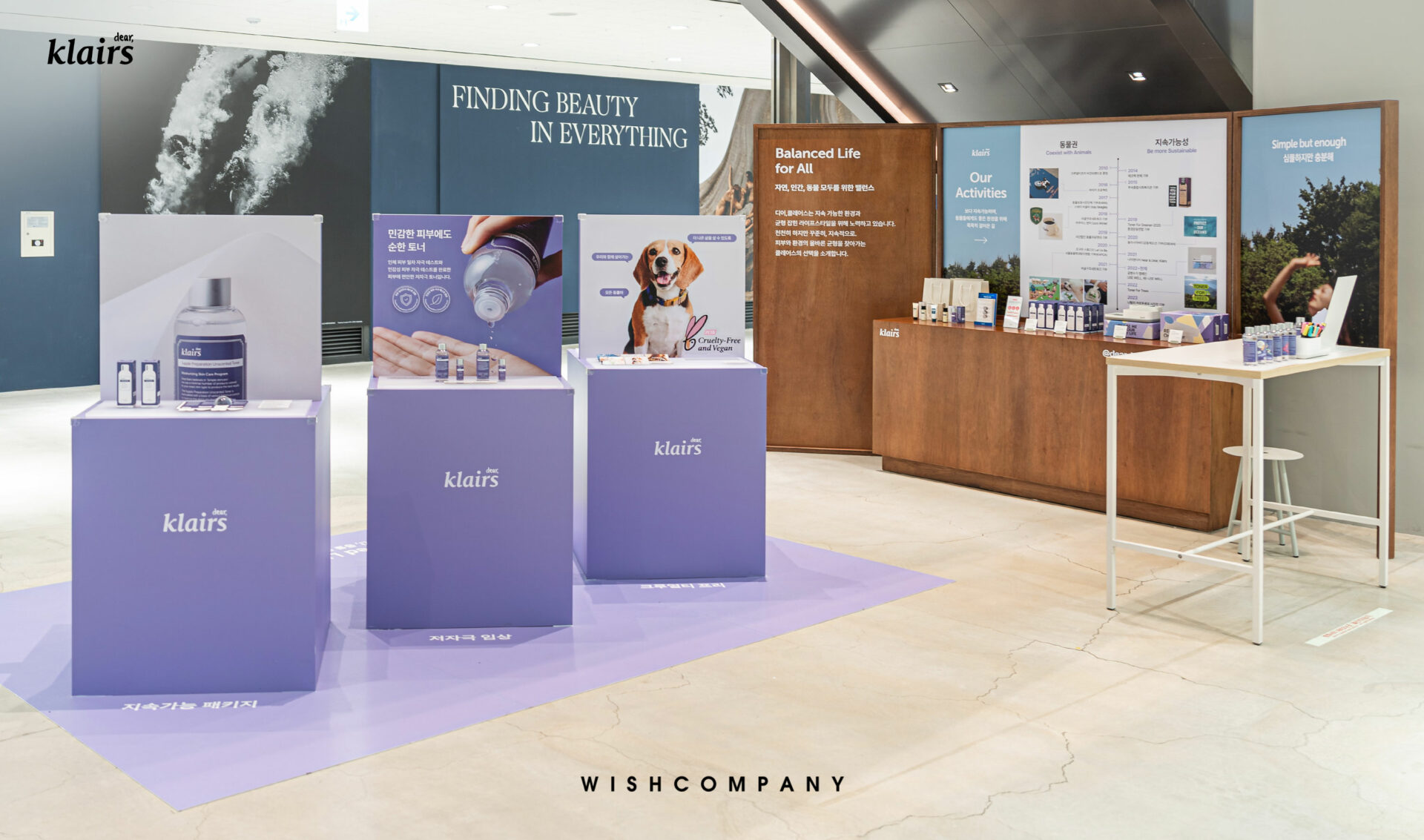 "Dear, Klairs," a representative skincare brand of Wishcompany (CEO Park Soung-ho), a global beauty content company, will hold a pop-up store in Seongsu-dong, Seoul, for a month under the theme of a sustainable environment.
In this pop-up store, Dear, Klairs plans to host a series of events centered around environmental protection, aligning with the brand's commitment to sustainable beauty and the philosophy shared with environmental activist Natalie Karpushenko, who advocates for the environment, animals, and beauty of nature. The pop-up store, established to promote and encourage environmental consciousness, will be held at Ground Seesaw in Seongsu-dong until May 7th.
During the pop-up store, the "Use Well Reuse Well" campaign, which was launched on Earth Day last year (April 22), will be re-implemented, encouraging customers to collect and recycle empty bottles. Those who participate in the campaign will be gifted one of the five best-selling miniatures. In addition, customers who purchase the global million-seller, "Supple Preparation Unscented Toner," from Dear, Klairs can participate in the "DIY Removable Label-Making" event held at the venue.
According to an authorized representative from Wishcompany, "Dear, Klairs is a brand that promotes a well-balanced lifestyle and seeks to achieve balance not only in the skin but also in the environment." And added, "This pop-up store aims to spread this message and encourage more people to embrace these goals."
Dear, Klairs began its story in 2010, in Seoul, as a global skincare brand and has currently produced 8 products that sold millions globally. Every product boasts a vegan formula and has been approved as vegan, certified by the international animal rights organization PETA.