– Meet "Dear, Klairs" in the Gangnam Station branch of Chicor, a beauty select shop in the Shinsegae Department store
– Bringing the Red Dot Award-winning space "Klairs Seoul" to the pop-up… "To share the values of a balanced life"
– Various events, such as a 20% discount on nine selected products, including global million sellers and free original product give-aways will be held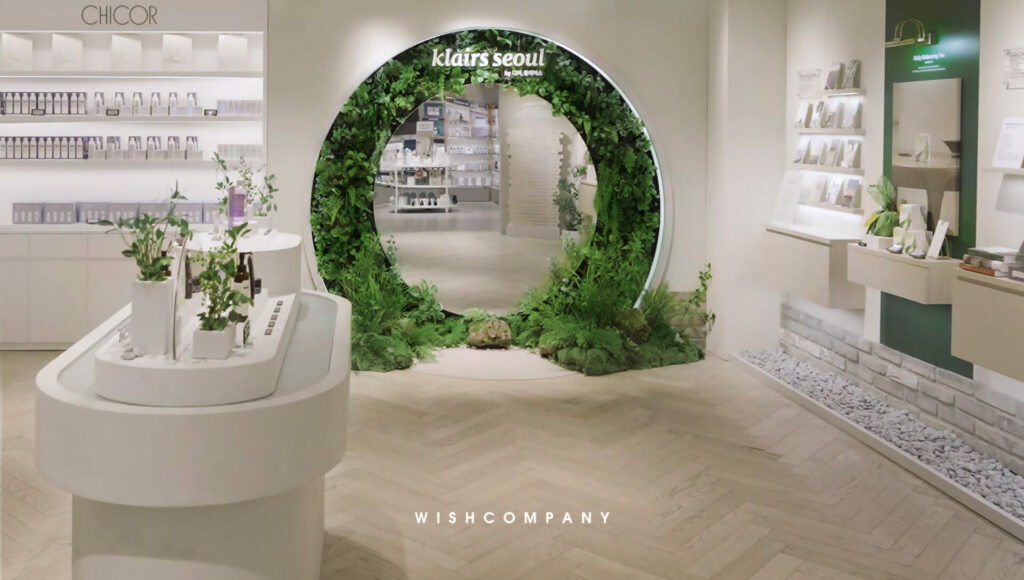 Wishcompany (CEO Park Soung-ho), a global beauty content company, announced the launching of a pop-up store at Shinsegae Department Store's beauty select shop Chicor in Gangnam Station to meet with customers on the 28th.
This pop-up store will bring the concept and mood of "Klairs Seoul," a flagship store of Dear, Klair in Garosu-gil, and share the brand's value and philosophy with more customers. Klairs Seoul won the Red Dot Award this year for its optimal spatial design that provides an experience of comfort and relaxation.
In celebration of opening the pop-up store, Dear, Klairs will sell nine products at a 20% discounted price, which includes △ Midnight Blue Calming Cream, △Freshly Juiced Vitamin Drop, △ Rich Moist Soothing Cream, etc. Moreover, it will present "Daily Balancing Tea," which was recently launched upon Dear, Klairs' expansion from a skincare brand to a lifestyle brand, at the pop-up store.
Lee Doyoung, head of the Domestic Marketing Team at Wishcompany, said, "We are launching our first pop-up store with Chicor to share and provide the experience of Dear Klairs' brand value and mood." And added, "We will continue to expand various activities to expand our point of contact with customers."
Meanwhile, Dear, Klairs will also host a photo zone event exclusive to the pop-up store in Chicor, Gangnam, and a subscription event with Kakao Plus. In addition, an "Original Product Raffle Event" will be held for one day on the 29th to give out Midnight Blue Calming Cream(30ml), Dear Klairs' best-selling and steady-selling product, alongside two other products.