Klairs gets 'Glamour'ous.
For one day only, on October 1, Klairs Cosmetics fans and Glamour Magazine readers have the opportunity to shop the whole Klairs collection at special prices during the Glamour Flash Sale.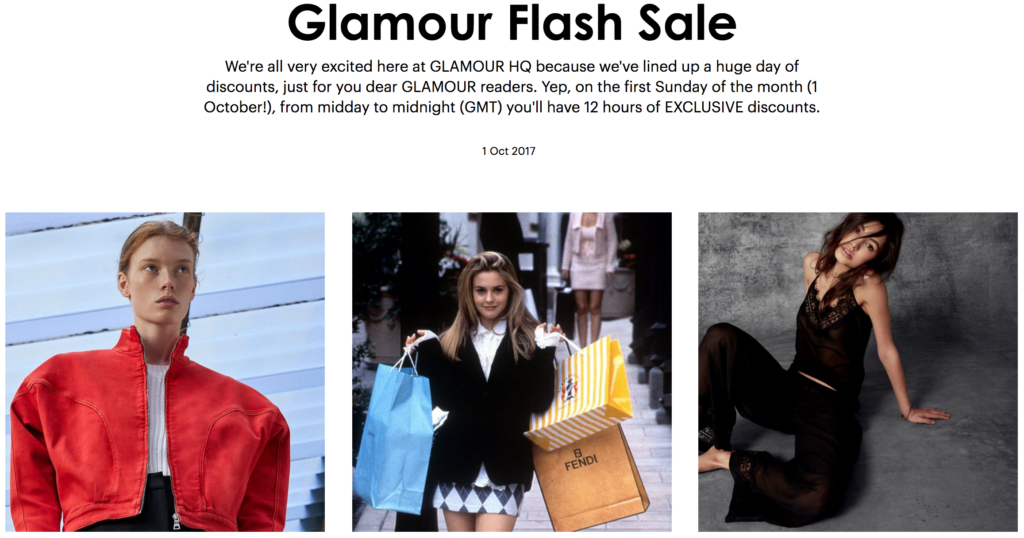 What is the Glamour Flash Sale?
The first flash sale hosted by Glamour, a global leading fashion, beauty and lifestyle magazine, the Big GLAMOUR Flash Sale is an event hosted by the magazine for their readers to get inside deals on products from their top selected hottest name brands of the year.
With a huge range of discounts, and an even bigger range of brands to choose from, Klairs is proud to announce that we have been featured as a selected brand.
The offer? 30% Off our entire range when you spend over $40, and free standard shipping.

Why it's a big deal
As much as it's the first flash sale to ever be hosted by Glamour, only the hottest names in the world of beauty, fashion and lifestyle were invited to join the event.
Described as a "major hit in Korea", Glamour touted that Klairs products are "created using only the highest quality ingredients for a gentle yet effective treatment."
The future of Klairs
Klairs hopes to meet new and old fans through the upcoming flash sale.
While Klairs continues to quickly grow in popularity around the world, both on and offline, all products are available for purchase online at Wishtrend.com or through any one of their global retailers until Klairs enters a store near you.
Visit Klairs' page on Glamour, here.