There's a new member coming to the Freshly Juiced family – the Freshly Juiced Vitamin E Mask.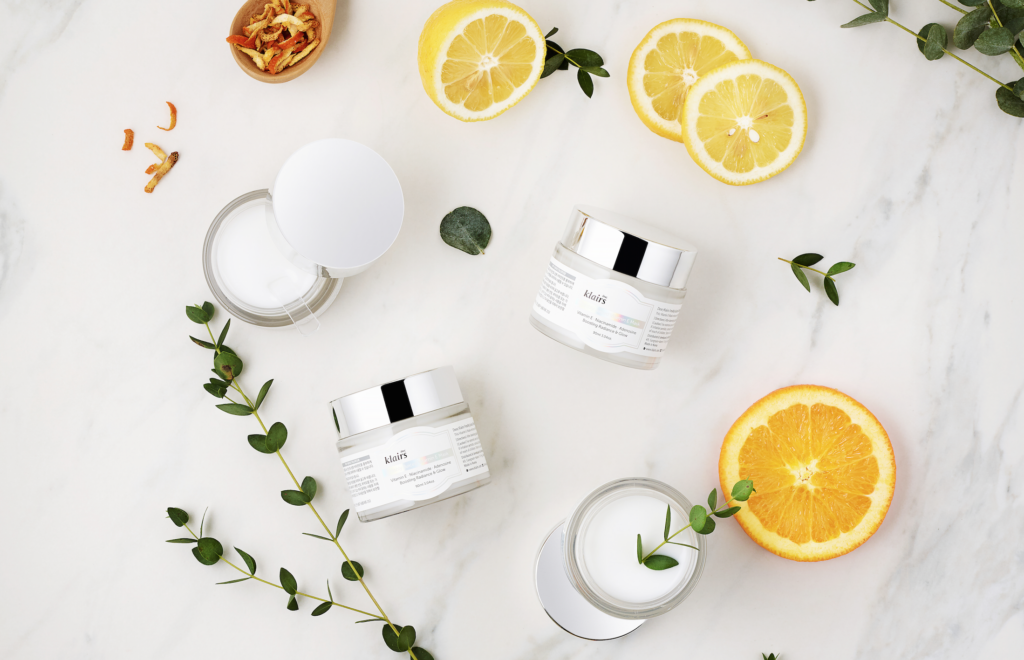 What is it?
Just like it's name, the Freshly Juiced Vitamin E Mask is a multifunctional product that can be used as a mask, sleeping pack or daily moisturizer, fortified with the antioxidant power of vitamin E.
It's main functions can largely be divided into the following:
To brighten skin

Improve wrinkles

Prevent aging
The biggest thing that can take away from a healthy looking complexion is dull skin, and signs of aging and wrinkles. Dullness can be caused due to a variety of factors, including sun damage, which can also be a cause behind any sagging, fine lines, and wrinkles that we start to experience starting in our mid-20s.
This is why the vitamin E mask was born.

A skin saving trio
While at first glance, it may seem like your average vitamin cream, the vitamin E mask is formulated with an emphasis on three different ingredients, renown for their various skin maintaining properties:
1) Vitamin E
Vitamin E is important for the skin as it prevents foreign substances from invading, which can promote aging. It also possesses skin softening properties, soothes inflammation, and even shields skin against sun damage.
2) Niacinamide
Niacinamide is great for those with oily, acne-prone skin as it works to suppress sebum secretion for a more balanced complexion, while also stabilizing vitamin C, making the vitamin E mask a superstar when used with vitamin C products.
3) Adenosine
Adenosine is found in every single one of our cells, to strengthen our skin by promoting collagen synthesis. On a similar theme, it also possesses powerful anti-inflammatory properties, making it effective in wound healing and regeneration, and effectively improves acne caused by oily skin.
Why it's a must have for any routine
Some of you might be curious if there is a need for this mask if you're already using our vitamin drop serum. Well then, let's talk about it in terms of the freshly juiced line.
Vitamin C and E are two antioxidants that work hand in hand. As vitamin E works to stabilize vitamin C, when applied after the Vitamin Drop, the Vitamin E mask will help to enhance the brightening effects of vitamin C.
Brighten and treat with the vitamin drop, and lock in its effects with the Vitamin E mask – the perfect overnight miracle for elastic skin.
And for those that don't deal with apparent dullness or and signs of aging? The Vitamin E mask is the perfect lightweight cream to maintain the youth of your skin, and prevent it from experiencing aging or deterioration.
End your day with the vitamin E mask, and start with brighter skin the next.
#ComingSoon
The much awaited Freshly Juiced Vitamin E Mask is soon to be released both on and offline September 22. Until then, shop the whole Klairs collection online with international shipping at Wishtrend.com, or through any one of Klairs global partners.
For the latest news and updates on more about the #VitaminEMask, follow Klairs on their social media.
Instagram: @klairs.global
Facebook: @klairsglobal