With the help of the constant rise of K-culture through what is known as the K-Wave, or 'Hallyu', Klairs cosmetics has seen continued growth not only in Korea but also in the global cosmetic market.
Starting from Korean pop music to fashion and food, the K-Wave coupled with the rise of the digital age, is allowing Korean culture to spread to farther corners of the world at an even faster pace than before. And who better to spread Korean culture than those living and breathing the Korean experience?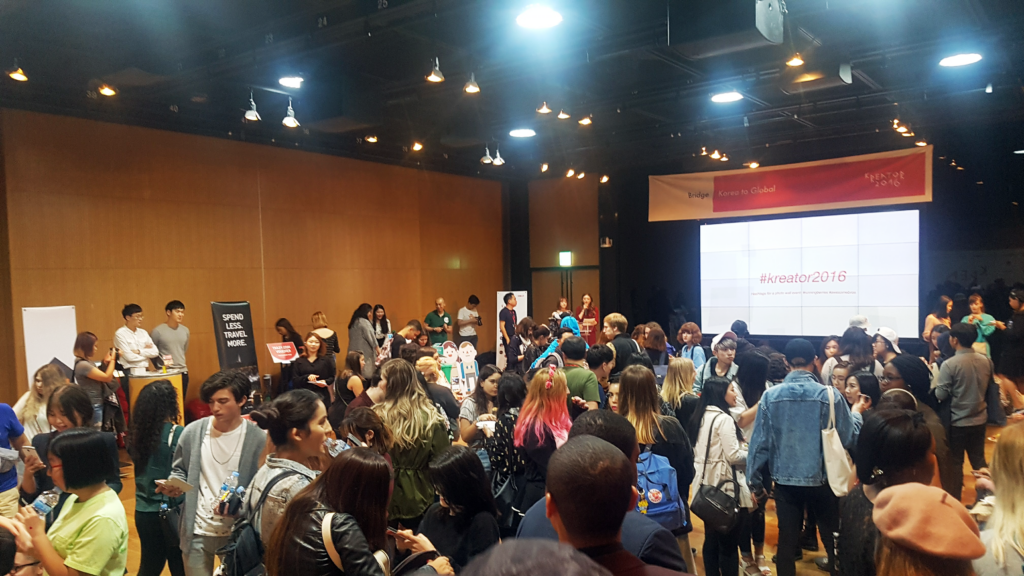 Klairs meet old and new fans at Kreator 2016
Partnering with K-Beat, one of the top multi-channel networks in Korea, Klairs took part in kicking-off Kreator 2016 this Oct. 6, along with its parent company, Wishtrend.
Popular influencers specializing in K-culture, like big-name YouTubers Chonunmigooksaram, BapMeokja and Haeppy, SunnyDahye and more were present at the event that took place at the CJ E&M Creative Center for Convergence Culture for a time of bonding and fun with fans.
Following a formal award ceremony led by the Korean Ministry of Culture in which Kreators were acknowledged as formal K-culture ambassadors, the influencers focused their energy on the numerous games and giveaways that led for a memorable experience for all.
Attending as one of several brands that would represent various aspects of Korean culture, Klairs met global fans as a beauty ambassador and introduced three popular items – the Midnight Blue Calming Cream, Freshly Juiced Vitamin Drop Serum and Mochi BB Cushion Pact – to attendees.
During the giveaways, the products above were also given away to a lucky few.
Klairs – a rising star in the K-Beauty industry
Seeing as K-Beauty is a leading trend leader in the global cosmetic world, people were eager to learn more about the products available, and took advantage to the expertise of the Klairs team present at the event.
Many individuals showed interest in the uniquely Korean beauty trends such as the innovative Mochi BB Cushion foundation, and use of ingredients like Vitamin C and guaiazulene for the creation of more effective beauty products. Influencers even personally made their way down to the booth to show their support.
This was not the first event Klairs attended in representation of Korean beauty, and has been active in events like KCON, BeautyCon, InterCHARM and more.
Klairs has and always will support the spread of Korean culture, and is continuing to work to meet fans from all over the world.
Until then, Klairs products are available for purchase at wishtrend.com, or through their various global partners.