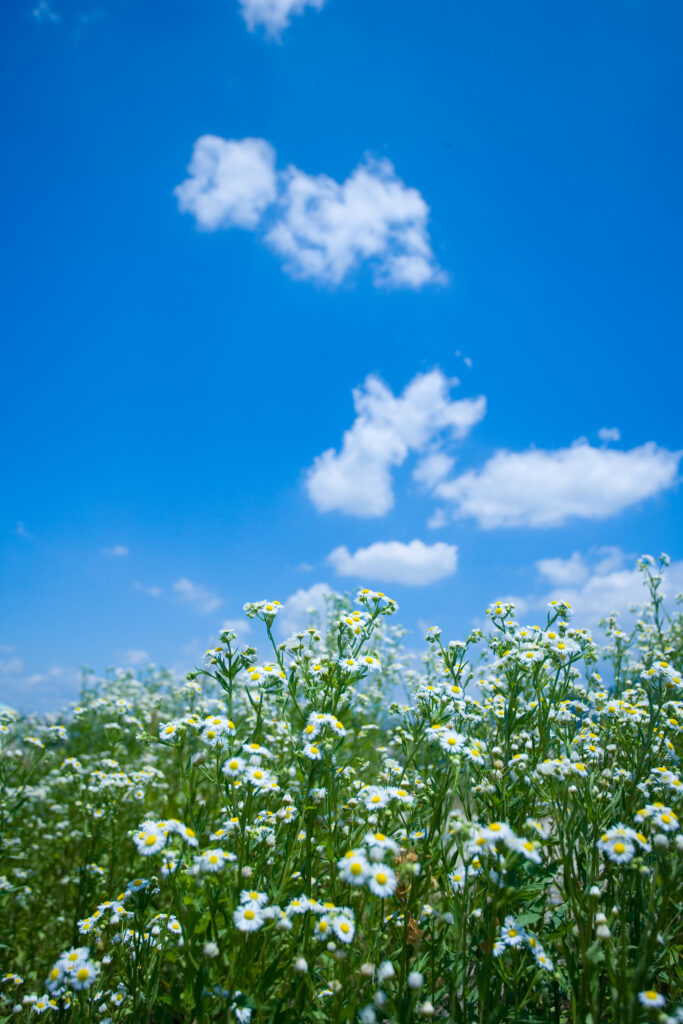 Just as you wouldn't put something in your mouth without knowing the ingredients that go into it, you wouldn't put just anything on your face.
While checking the ingredient list of each cosmetic product is a crucial step in choose which products are right for you, more often than not, the average person can't decipher the 3 plus syllable ingredients that look and sound like they're derived from a foreign language.
Because even skincare experts sometimes get tired of the long, scientific names, Klairs is on a mission to bring you an ingredient feature each month. This month's feature? Guaiazulene.
The history of blue
Simply having read this name in your head might have possibly caused a migraine. But, understanding and remembering its name might come easy when we understand that this naturally occurring organic compound was named after the Spanish word for blue, azul, as an ode to its striking deep blue color.
Also known as 'azulene', this ingredient's roots reach back to the 15th century, when it was first isolated from a German chamomile herb, still the most common source of guaiazulene today, according to "Chamomile: Industrial Profiles" by Rolf Franke, Heinz Schilcher.
Especially gentle on the skin, the U.S. Food and Drug Administration classifies guaiazulene as a coloring agent exempt from certification. In essence, this means that products that contain the oil don't have to go through the FDA's testing and approval process before being sold in the market.
How did they come to this conclusion? Guaiazulene is very much a non-irritating ingredient that is well tolerated even on even hypersensitive skin when used as a coloring agent.
This is why the most common use of Guaiazulene in skincare is as a natural coloring. In its natural form, guaiazulene resembles an oil, which is why it it can't be dissolved, but instead can be in many topical ointments and creams as a colorant. While almost a dark violet on it's own, it imparts a soft blue hue to anything from soaps to hair treatments.
More than just a pretty color
But of course, Guaiazulene is much more than just a pretty color.
Even better than its beautiful blue, Guaiazulene has also been shown to possess anti-inflammatory, anti-allergic, antispasmodic, antibacterial, antipyretic, ulcer-protective, and antifungal properties, according to a report by Paula Gardiner, Assistant Director for the Program for Integrative Medicine and Health Care Disparities at Boston Medical Center.
Studies show that while guaiazulene was first distilled from chamomile, that it is also present in yarrow and blue tansy – all of which are known to have soothing benefits that aid sleep and other ailments.
Midnight Blue
https://www.youtube.com/watch?v=qE9__VU8bts
Because every ingredient in skincare should be meaningful, Klairs has also released their "Blue Line" in an ode to the soothing properties of guaiazulene.
The Midnight Blue Calming Cream and Mid-day Blue Sun Lotion both contain 0.03% concentrate of guaiazulene, and are great for all skin types. The blue super ingredient helps to fight inflammation and redness, making it the perfect fit for those with sensitive, acne -prone skin as well.
According to the U.S Library of Medicine, inflammation occurs in response to the immune system's call for help against foreign substances. To combat this, guaiazulene works to mildly inhibit the actions of the immune system. This means less inflammation, less swelling, less redness. And what do these three things remind us of? Acne.
Products that contain guaiazulene, like the Midnight Blue Calming Cream, are great as a spot treatment for trouble areas, and shows great results when used overnight.
Guaiazulene is a prime active ingredient that works to alleviate the red swelling stages of acne to promote clearer skin, and has antioxidant properties that can lessen the effects of free radicals on the skin, which also makes it effective in the form of a sunscreen, such as the Mid-day Blue Sun Lotion.
All in all, guaiazulene is a product that shouldn't go unnoticed – and really, with its beautiful blue color, it couldn't go unnoticed. it plays a large part in our skincare by infusing it with the soothing, calming qualities that help to minimize irritation and symptoms associated with mature skin.
Shop the ingredient
                                                                            
The blue line, as well as all other Klairs products, are available for purchase at wishtrend.com, or a global retailer near you.