Klairs continues to make huge strides to offline stores alongside Chicor's Grand Opening in Shinsaegae's new Starfield Shopping Mall.
Klairs partakes in the grand opening
In August 2017, Shinsaegae had a grand opening for its third Starfield shopping mall located in Goyang. As it was their grand opening, the mall bustled with people exploring the retail stores, participating in events, and checking out what the new shopping center had to offer. Many stores faced crowds of people – especially Chicor. Chicor, a newly launched one-stop beauty store with products from popular make-up, hair care, and skincare brands, opened their fourth retail space in which Klairs also partook in.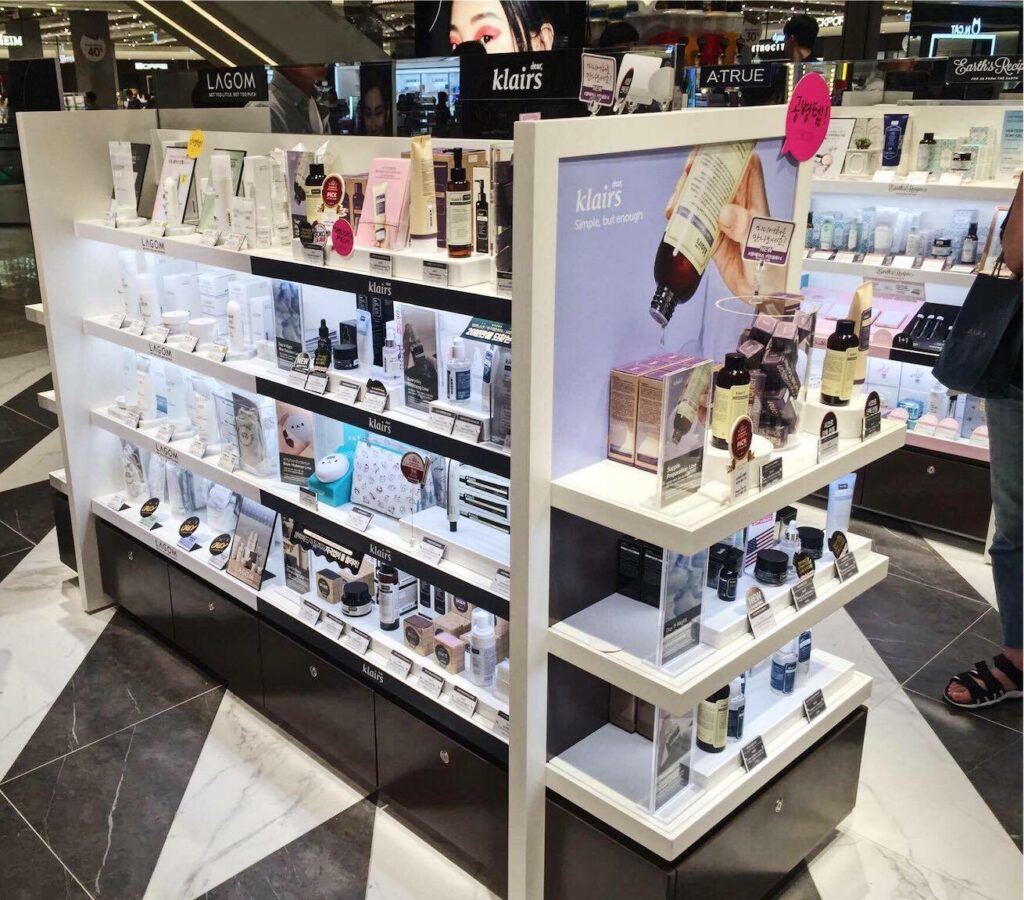 Klairs attracts attention
Displayed in the center of the skincare section was Klairs, which included all of its products such as the well-loved Supple Preparation Toner and the newly launched Midnight Blue Youth Activating Drops. The products were arranged by their product line with a show card introducing each product to attract customer's attention. One product that attracted a lot of attention was the Klairs Mochi BB Cushion. Because of the cute packaging of the Mochi BB Cushion, many customers were interested and intrigued by the product that they picked it up to try it out for themselves. To make it easier for customers to pick the best combination for their skincare needs, Klairs products were also displayed in sets such as the Mid-day Sun Lotion and the Midnight Blue Cream for preventing and calming sun damage.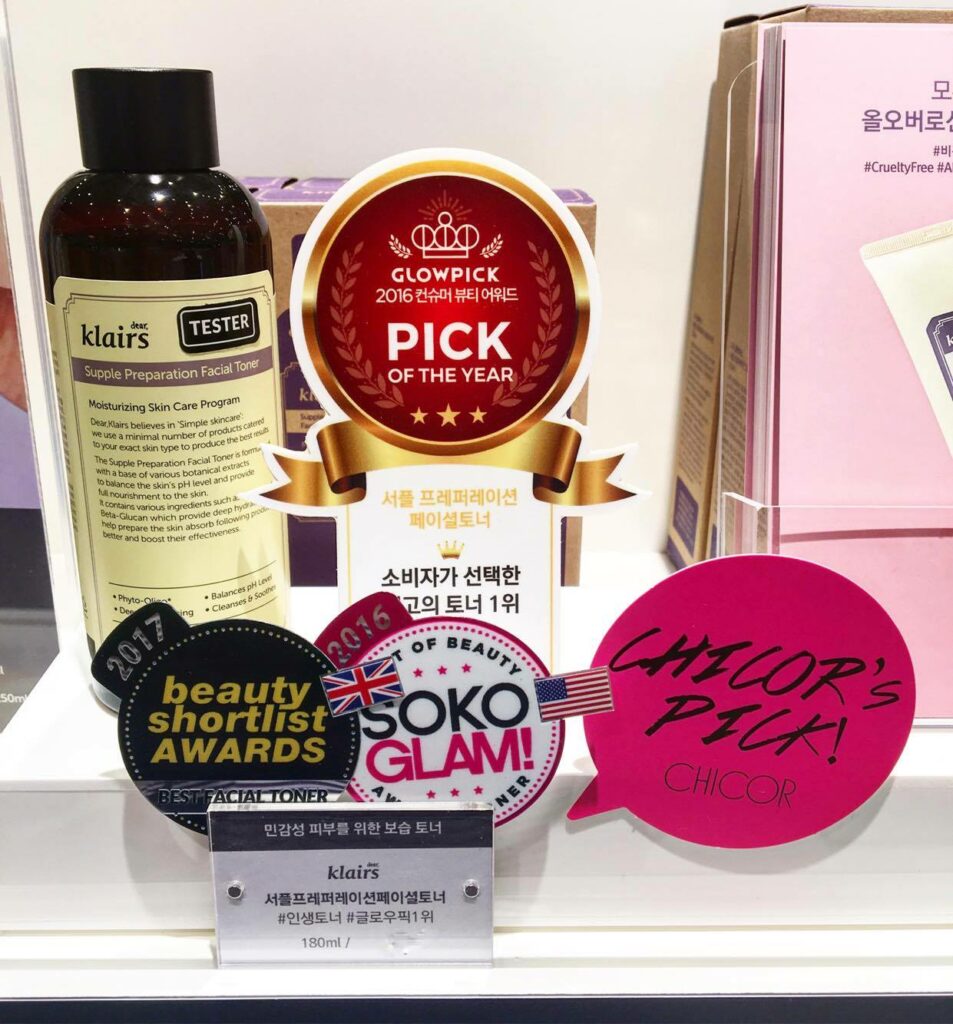 Not only were customers attracted to the BB Cushion, but also the Klairs Supple Preparation Toner since it was covered in awards. Placed in multiple locations within the stores, Klairs Supple Preparation Toner proudly showed its awards such as 2017 Beauty Shortlist Awards, 2016 Soko Glam Best of Beauty, Chicor's Pick, and 2016 Glow Pick of the Year. Because Glow Pick is Korea's leading consumer-led cosmetic ranking application, it also had a wall of its own, where Klairs Supple Preparation Toner ranked #1 in the Moisture Toner Category!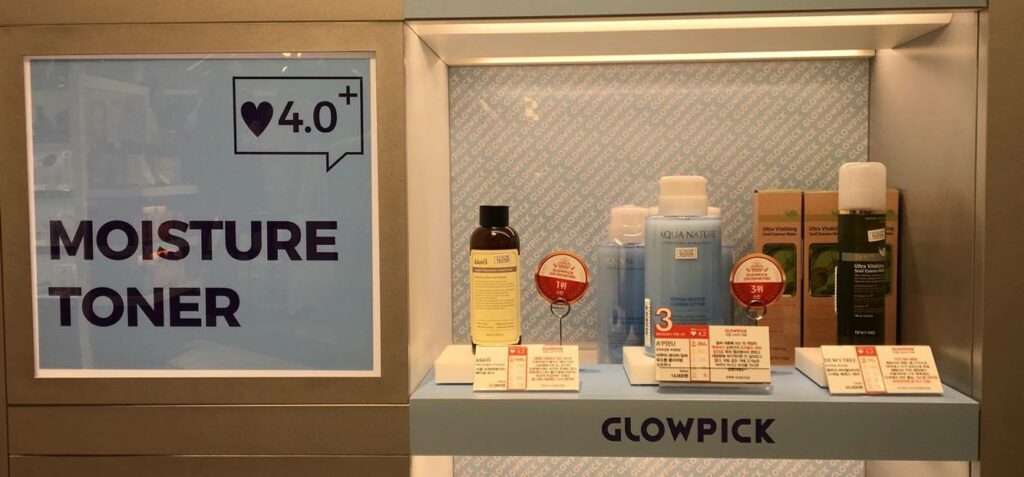 Until Klairs comes to an offline location near you, shop the full collection online with international shipping at Wishtrend.com or through any one of Klairs' global partners.