K-Beauty is definitely making its way around the world – and Klairs is honored to be a part of the movement. Next stop, Klairs travels to Argentina.
This past week on June 17, Klairs took part with creator Jin Yi Hwang for K-Fest 2017, in which the brand had the opportunity to reach out to a wide audience in sharing their philosophy of simple skincare.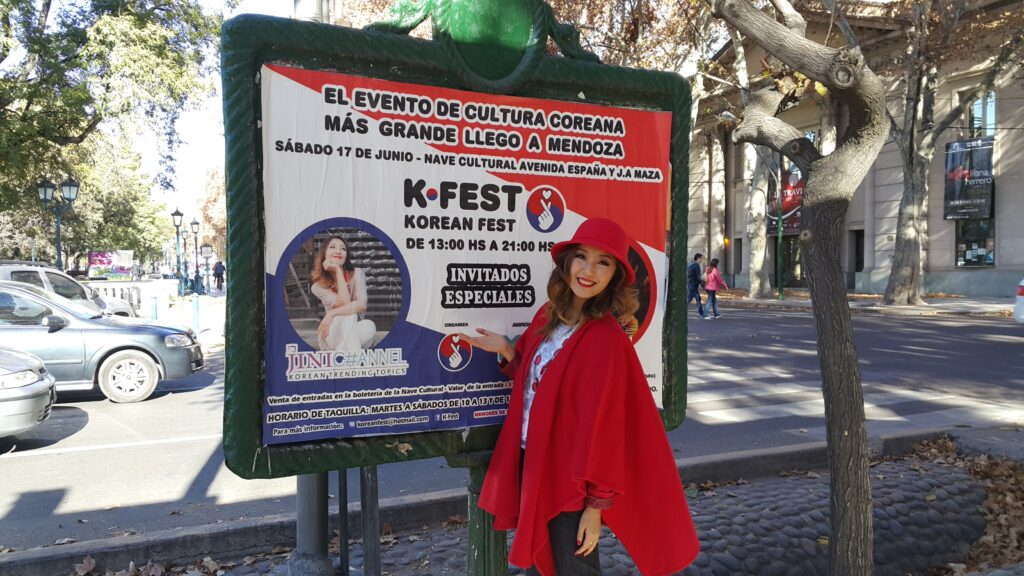 Who is Jin Yi Hwang?
Jin Yi Hwang, also known as Jini Channel on YouTube, is a digital creator based in Argentina that makes content focused on Korean culture.
Her videos – all in Spanish – are viewed by thousands of people around the world with an interest in Korean culture. Her simple approach to the Korean language, and creative videos sharing the latest Korean trends in beauty, fashion, music & more, allow people to get an inside glimpse into Korea, which is why she and her channel have quickly grown in popularity and influence in Spanish speaking countries.
Acting as an ambassador for Korean culture, she was invited to speak at K-Fest 2017 as a featured speaker on a variety of topics, including beauty – in which she shared her support for Klairs.
What is K-Fest?
United by their love and interest in Korean culture, about 2,000 people gathered together in the city of Mendoza, Argentina, for K-Fest 2017.
With the opportunity to show off their love for K-culture, attendees had the opportunity to participate in a K-pop cover competition, watch a fashion show showcasing Korean clothing trends, and learn more from Hwang's presentation on topics such as:
2017 Korean Makeup Trends
2017 Korean Fashion Trends
Make Up Priorities  for Korean women
A regular user of Klairs, Hwang gave a presentation on the different products and solutions Klairs offers, and held a giveaway for excited listeners.
How did people respond to Klairs?

People were excited to hear about Klairs' philosophy of simple skincare, and learn more about the Korean approach to skincare through Klairs, with many eagerly anticipating their selection for the giveaway of Klairs products for the finale of the event.