Unsurprisingly, the Klairs Supple Preparation Facial Toner secured its position as the No. 1 people's choice toner on popular Korean beauty ranking service, Glowpick, for several weeks. With over 700 reviews and more than 3,500 adds to users' wishlists, it scored an average of 4.36 out of 5 points, allowing it to place first in a list of over 1,200 toners from various companies.
The Klairs Supple Preparation Facial Toner also appeared in Glowpick's "2015 Beauty Consumer's Choice" list as the top consumer rated toner, and placed as one of the top overall products from October 2015 to March 2016.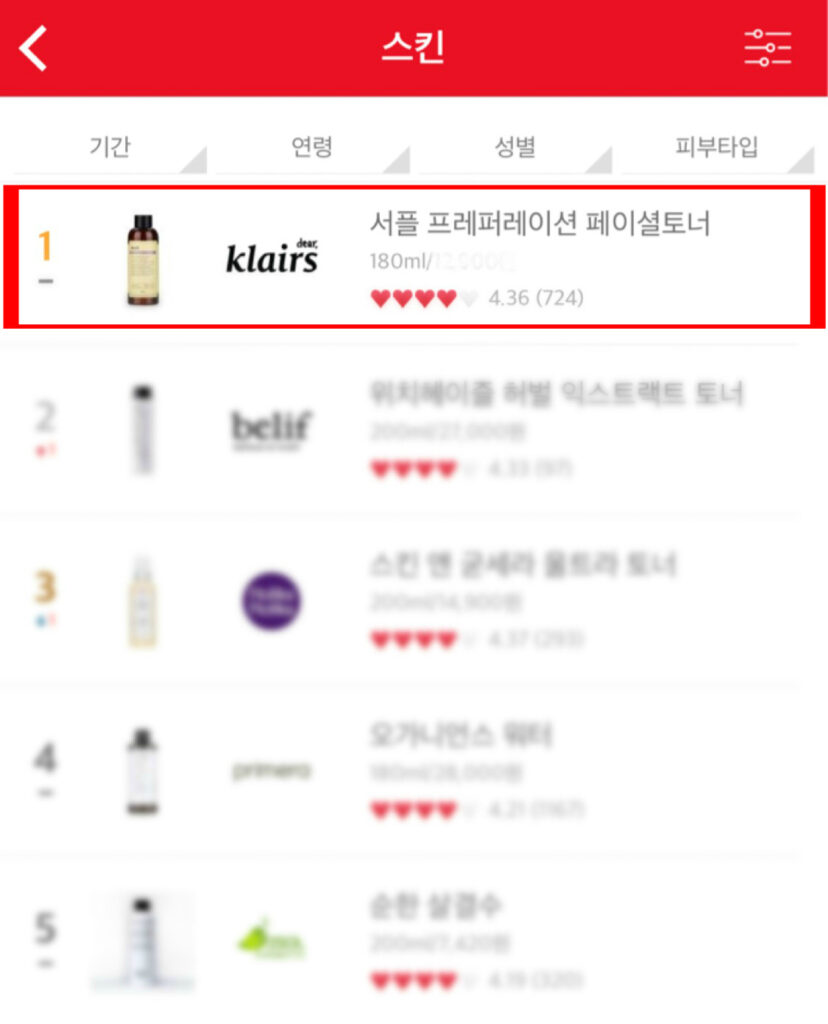 What is Glowpick and why is it a reliable source of information on Korean beauty?
As the beauty industry in Korea is continuously growing, many Korean beauty consumers are starting to rely more on real reviews from others to learn about products. Because of this, Glowpick, an application focused on sharing and collecting information on the cosmetic preferences of the Korean market, rose as one of the the top beauty applications in Korea.
The app quickly grew with over 550 thousand active users now sharing reviews daily.
What are people saying about the Klairs Supple Preparation Facial Toner?
Many top rated comments on Glowpick regarding the Klairs Supple Preparation Facial Toner explained that it was gentle enough for daily use and sensitive skin yet effective in hydrating and rejuvenating the face.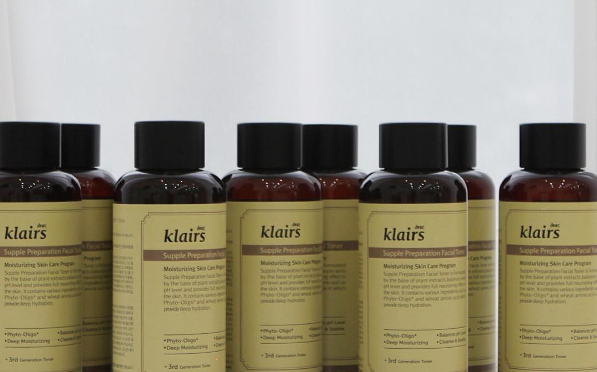 "Anyone looking for a new toner buy this one! I have combination skin that gets dry to the point that my face gets red, but almost like magic, the tightness I had went away and my redness got much better. " – user 김**

" I tried out a line from a different company because I can't use products that have too many ingredients, but my skin just got worse. Because it was spring my skin got drier too. I started using this toner recently and it's so gentle and moisturizes my skin so well." – user 줴****

"This toner absorbs very well and moisturizes my skin. At first I liked it because it was affordable and moist but after using three bottles, I realized there's nothing that compares to this toner for the tight dryness I once experienced. Because the dryness went away, my acne did too. I love you Klairs!" – user d*****

"It feels like my skin is being moisturized from the inside. I have sensitive, oily skin so if I use anything that is too oily or doesn't fit my skin, I break out right away. This toner didn't do that and simply locked-in moisture." – user 으****
Part of the Klairs Rich Moist line, its non-irritating, plant based formula includes active ingredients that decrease inflammation, optimize pH balance, and lock-in moisture for smoother skin.
Why does the Klairs Supple Preparation Facial Toner appeal to so many people?
The Klairs Supple Preparation Facial Toner is effective even when used in different ways. Netizens share that they use it as a mask, mist, or apply it consecutively two, three, or even seven times to increase its effects.
After the renewal, many people left positive reviews on the Klairs Supple Preparation Facial Toner. The new version increased by 30ml and was reformulated to include more natural components.
Anyone can enjoy the soothing moisture of the Klairs Supple Preparation Facial Toner all year because of its less oily, more absorptive formula with active components like hyaluronic acid and beta-glucan.
Reaching beyond Korea, many positive reviews from around the world feature the Klairs Supple Preparation Facial Toner. The toner is available through Klairs Korea and Wishtrend, the e-commerce site of Wishcompany, who produces Klairs.