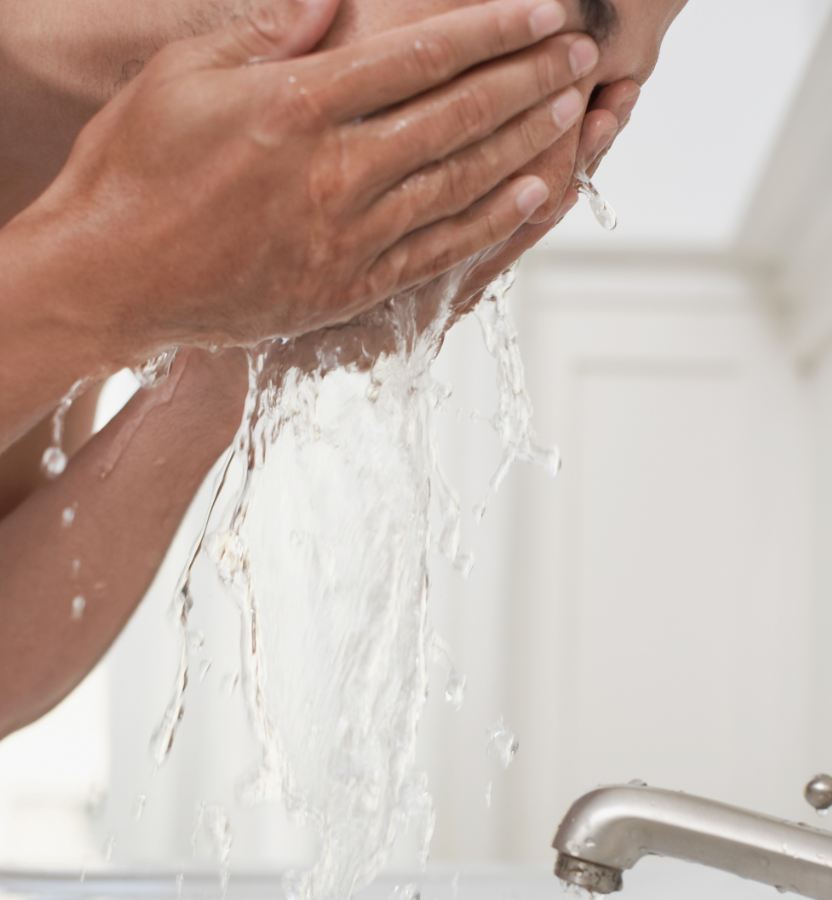 While individual products each person uses in their skincare routine is unique, there are certain aspects of skincare that are accepted as a universal truth.
Of course, for the most part, we all wash our face on the daily and follow up with our choice of moisturizers and intensive treatments if needed. But, the real controversy comes in when we think about the order of application, amount of product and frequency of use.
In a short conversation with a friend – who notably has the kind of skin that would be the envy of many – we came across the topic of exfoliating, with her going on to day that she exfoliates daily. While everyone can only be an expert of their own skin, this made the alarm bells in my head start to ring. One thing that we need to enforce in our skincare is the idea of "Simple but enough". Sometimes our skin is calling out in crisis because it needs to be exfoliated more, or the opposite – exfoliation might be doing more harm than good.
So how do we know if what we're doing is right for us? Well, the answer is in our skin. Not all dry, flaky skin fall into the same category. Depending on an individual's skin type, we can learn about when and how to exfoliate, and what the best way to care for flaky skin is.
Exfoliation to the rescue
The reason why so many individuals with oily skin also commonly have blackheads and more frequent acne is due to the buildup of oil, sebum and dead skin cells that eventually clog the pores.
If you fall in this category, the best thing you can do for your skin in this case is simple – exfoliate as needed 2-3 times a week. Oily areas like the T-zone could use the help of a caring hand, and by removing the burden of this excess waste, skin turnover should improve and lead to a more radiant glow from within.
But, the key is definitely having a gentle hand. While exfoliating definitely does have its perks, being too harsh or using physical exfoliants with jagged sharp edges that don't dissolve (for example, nutshell or pit fruit seeds) will actually cause small scratching and scarring of the skin.
It's easy to be greedy with skincare, because a lot of the times, we feel like more is better. When exfoliating, this comes at us with full force. In an interview with InStyle, Jessica Weiser, M.D., she explained that over-exfoliating pulls away skin cells that aren't yet ready to be shed. This is just a painful end to a better alternative.
"[It] can trigger irritation and inflammation, and even worsen acne breakouts," she added.
This is why exfoliators like the Gentle Black Sugar Facial Polish is a great choice. It contains rounded, definitely not jagged, crystals of all-natural black sugar. The dark shade comes from molasses, that moisturizes the skin, along with equally as hydrating shea butter and cranberry seed oil.
One pro-tip we can leave is to take a warm steam-towel, pat into the face for a few minutes, and let the skin release all its toxins and soften up. This makes the scrub's job easier, and leaves you feeling fresh and clean. If you skin is on the sensitive side, try mixing the scrub with a few drops of oil to make everything much more gentle, but just as effective.
Related: "Black is the new green – black superfoods that do your skin justice"
Exfoliation as the enemy
On the other hand, sometimes we need to take a more defensive approach to skincare rather than being offensive and getting hurt in the process.
For those with dry and/or sensitive skin, patchiness is a daily uphill battle that can only be made worse with over treating the skin with unnecessary too-harsh exfoliation. This leads to a dangerous cycle of dried-out skin and sensitivity that we want to avoid.
Related: "Getting down and dirty on the science behind washing your face"
Before we even knew what exfoliating was, our ancestors in Ancient Egypt, Greece, Rome and more, regularly applied oil-based products to care for their skin. For centuries, we have recognized the importance of moisturizing our skin, and still do today.
In modern times, we have a plethora of 'insert modifier' creams for just about anyone. But going back to the idea of "Simple but enough", we don't want to over do it. A basic but trusty line of a toner, serum, and cream can do wonders when used correctly.
For example, on drier areas like the cheeks, use all three in addition to a light oil. For the oiler T-zone, use a light touch of cream.
All in all, make sure to hydrate the body to hydrate the skin. Drinking plenty of water each day, a whopping but do-able 2 liters per day, helps to make the skin, hair and nails healthier as well.
Understanding your body is the key to a happy and healthy lifestyle, and with the help of a few simple changes in your daily routine, you can make your skin better by tenfold.
All products mentioned above can be found on Wishtrend.com, or through a local retailer near you.