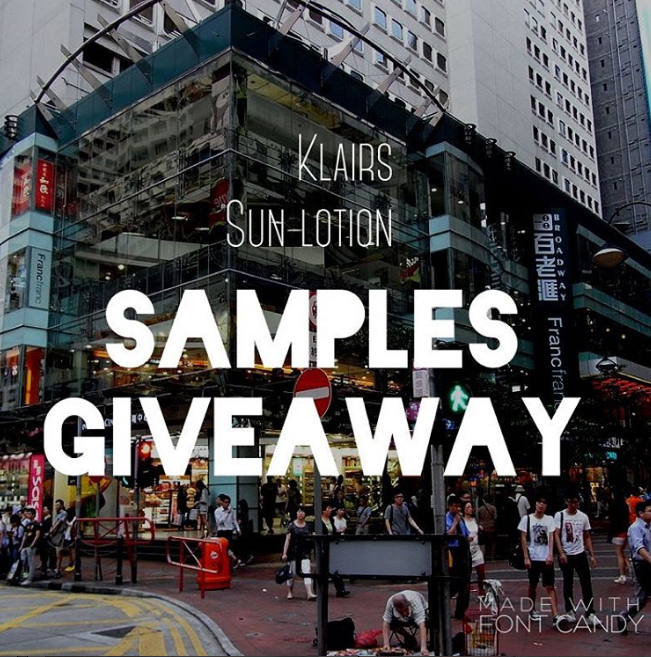 This past summer has been no joke for East Asia. Temperatures in Hong Kong hit the high 20s to low 30s this past week, while the humidity of the sub-tropical region made things all the more worse.
The Klairs team took to the streets this September 9 to raise awareness of the importance of sun care and help the people of Hong Kong overcome the intense summer heat.
Klairs paints Causeway Bay blue
UVB and UVA rays are silent, invisible attackers that prey on the skin. They cause burns, discoloration, premature aging and can eventually lead to the development of skin cancer. While much of this is common knowledge, many still fail to apply a sunscreen or care for their damaged skin after a long day outside.
Much of this could be blamed on laziness, but a large portion can also be attributed to the fact that one simply has not found a sunscreen that works for them.
Some misconceptions about sunscreen is that they all have oily finishes, they all leave white casts, or they all irritate the skin. These generalizations made from a few bad examples has somehow come to become the main descriptive factors of all sunscreens.
To break these misconceptions and to let people get a closer look at the new Klairs Mid-day Blue Sun Lotion and well-loved Midnight Blue Calming Cream, the Klairs team handed out free samples of the product to passers-by at Causeway Bay, "the shopping mecca of Hong Kong", CNN notes.
Dressed in white and blue ensembles, the Klairs team handed out water bottles prepared with a small informational tab and sample of both the Mid-day Blue Sun Lotion and Midnight Blue Calming Cream. Responses were enthusiastic, and many showed interest in trying out the innovative products Klairs had to offer.
Related: "The anticipated arrival of the Klairs Mid-day Blue Sun Lotion"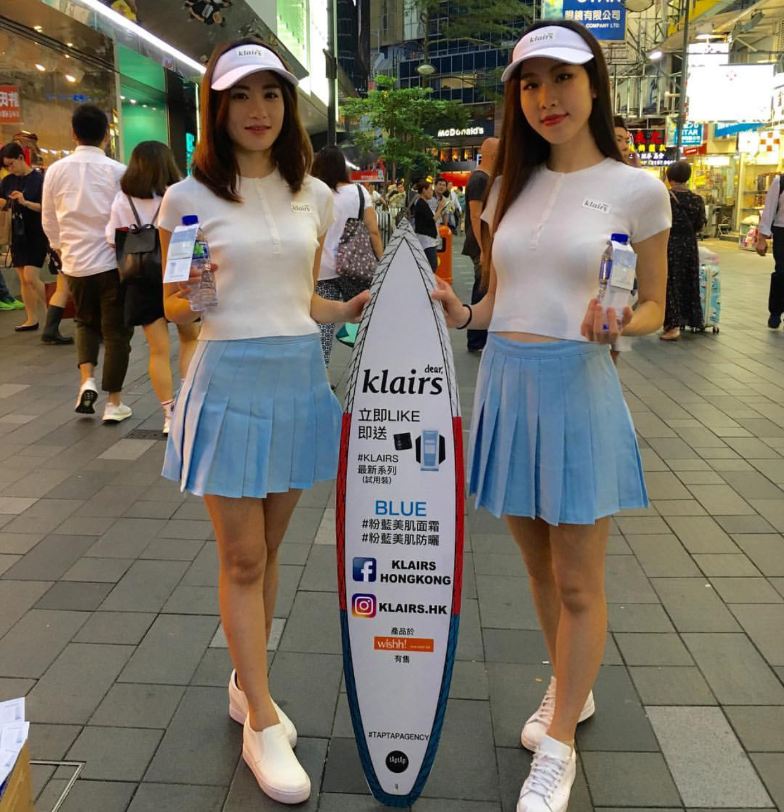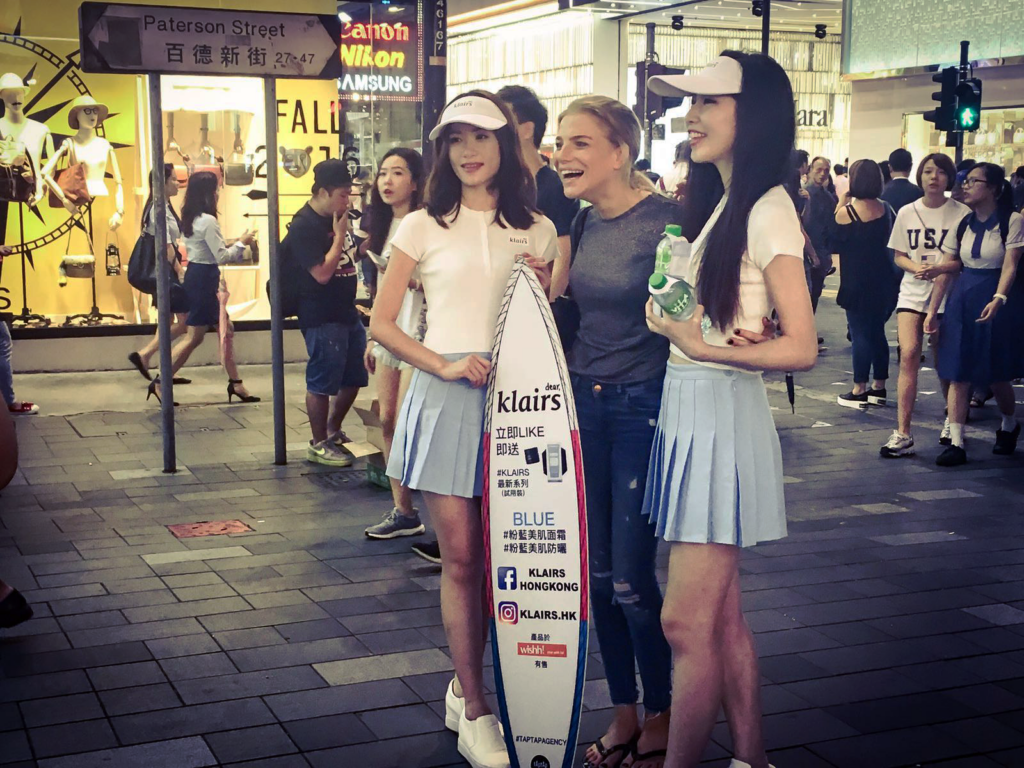 The sun care duo: #BlueSunLotion #BlueCream
Both fortified with soothing ingredients like Chamomile-based Guaiazulene, the Mid-day Blue Sun Lotion and Midnight Blue Calming Cream have been rising as a best-selling sun care duo for day and night.
The light, moisturizing application of the #BlueSunLotion makes it a healthy candidate for everyday wear for people of all ages, male or female. Because of its formula that uses both the benefits of a physical sunscreen (creating a thin, physical layer of mineral power to reflect light) and chemical sunscreen (works on the cellular level to fight UV rays), there are no worries of a white cast and can be used quickly and easily as it absorbs in the skin quickly.
Also great for the Hong Kong heat is the sunscreen's heat protection properties.
But, equally as helpful is the #BlueCream, which continues to capture people's attention with its beautiful color and has them staying for the gentle, but intensely soothing benefits it provides against redness and sun damage.
Continuing to receive interest in not only Hong Kong but also the global market, the sun care duo is available through Wishtrend.com or a retailer near you.