Dear, Klairs' offline flagship store is located in Garosu-gil, Gangnam-gu, Seoul.
Klairs Seoul gives people the chance
to actually test and purchase all Dear, Klairs' products.
Not only testing out the products,
there are various benefits and events for the visitors.
1. Benefits When Purchasing Dear, Klairs products in Klairs Seoul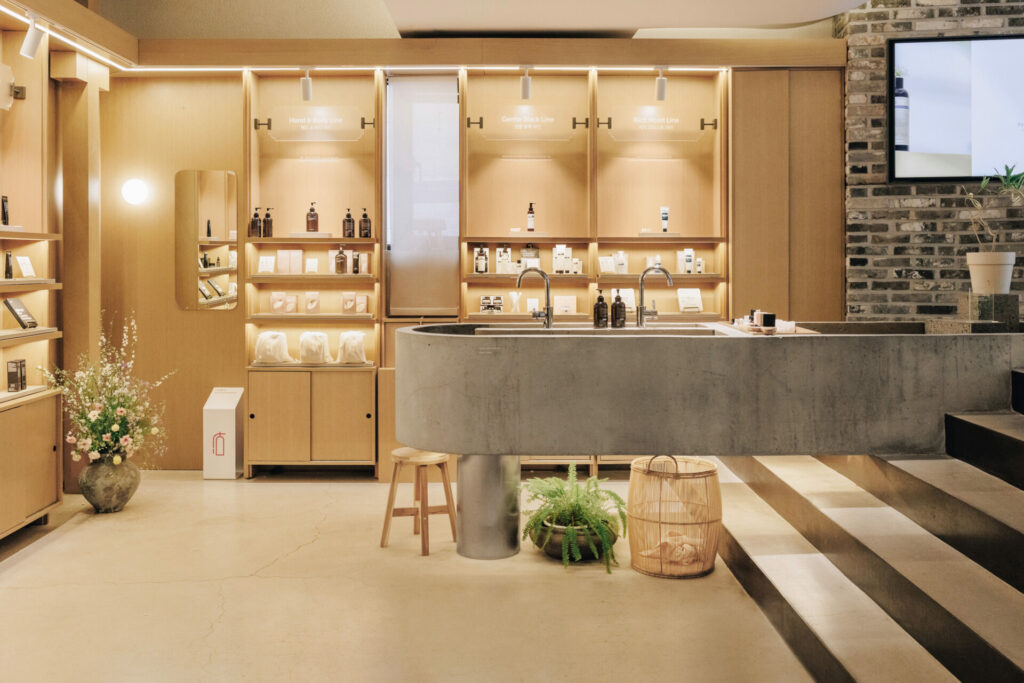 1) Tax Refund
Visitors who purchase more than 30,000 KRW and less than 500,000 KRW
can receive an immediate tax deduction by bringing their passport.
2) Free gifts that vary each month
(which come with different purchase amounts.)
2. Friendly Explanations From Staff
Friendly staff can also provide detailed product explanations in English.
Many of the reviews on Google Maps say how satisfied visitors were with the staff.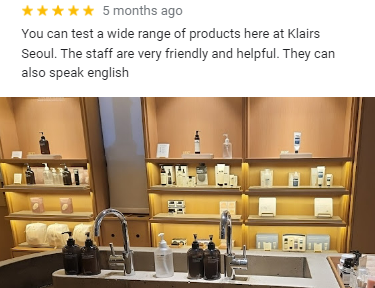 Korean, Japanese, and English brochures might help you to learn more about the products!
3. A Kit with Six Different Free Samples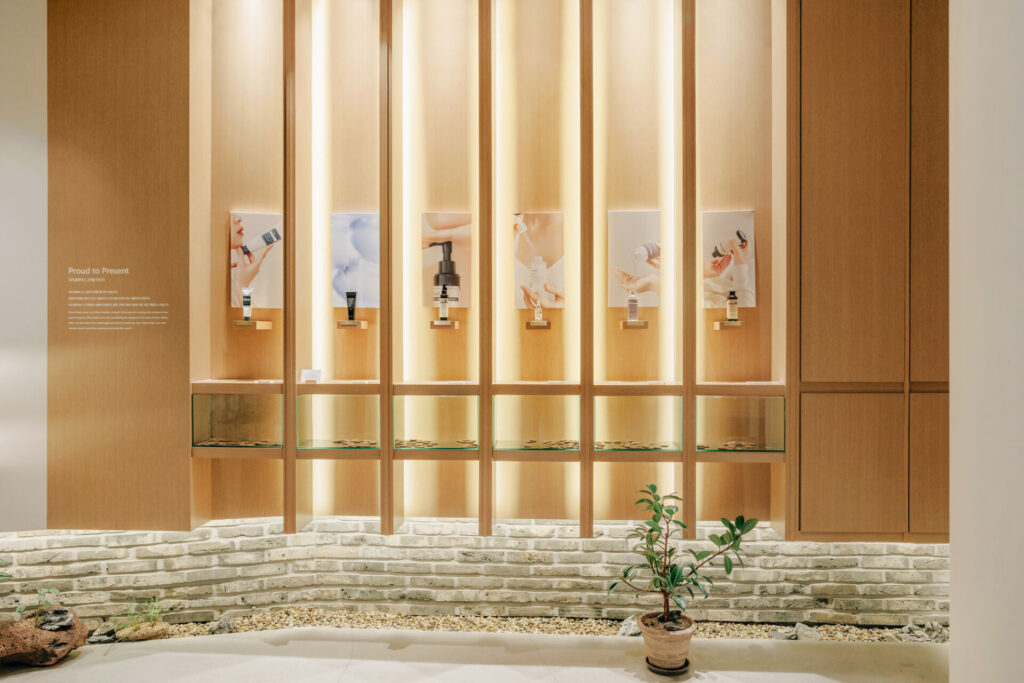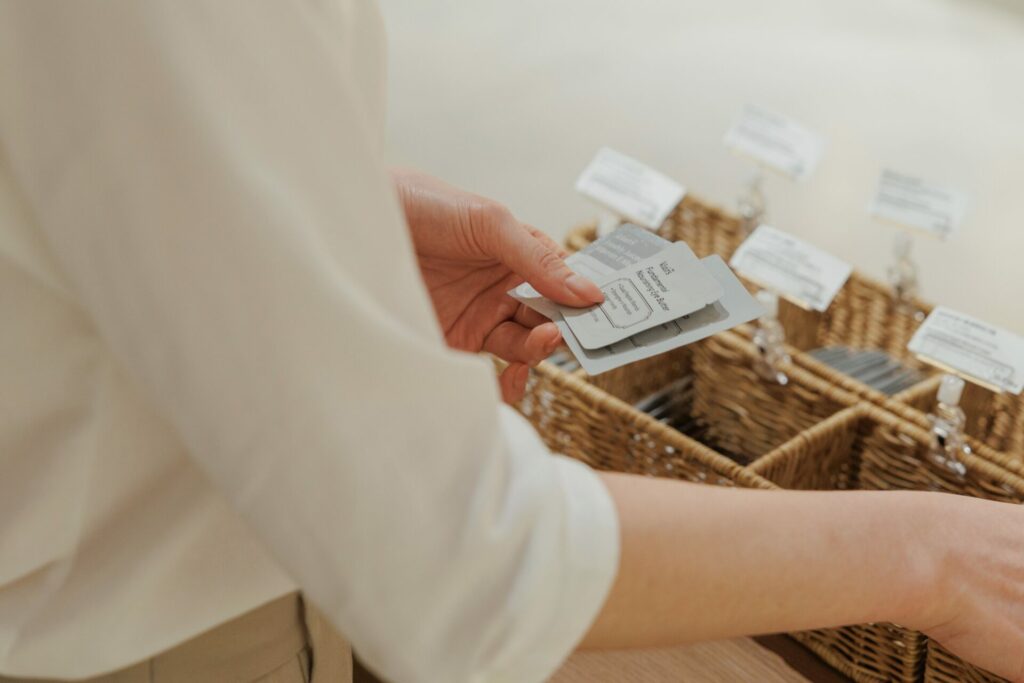 You can choose six samples for your free gift,
so it's a great opportunity to try the products you liked after testing them!
(No purchase necessary to receive a free gift!)
4. Enjoy and Relax: Sinsa Tearoom
Enjoy a cup of tea with traditional and Fusion Korean Desserts
to calm your mind in this neat and quiet tearoom.
Please note that Sinsa Tearoom operates on the Naver Booking advance reservation system.
You may use the following link to make a reservation if you are unable to use Naver Pay:
https://www.uofhorang.com/book/p/magpieandtigertearoom
Sinsa Tearoom on Google Maps:
https://goo.gl/maps/MKCuf9rkLZYfKpUN9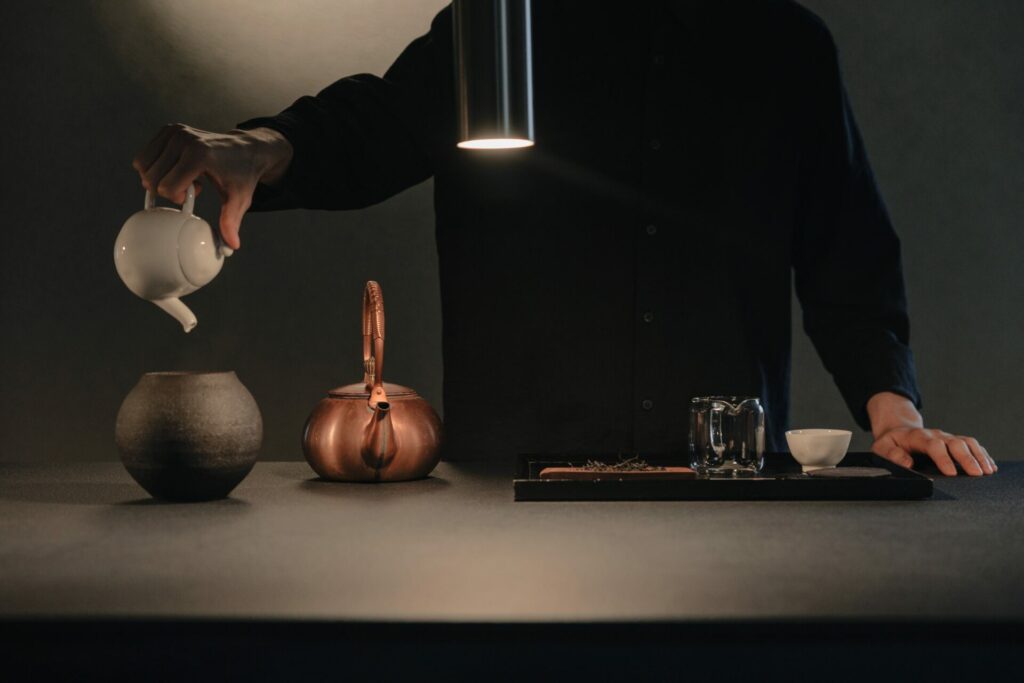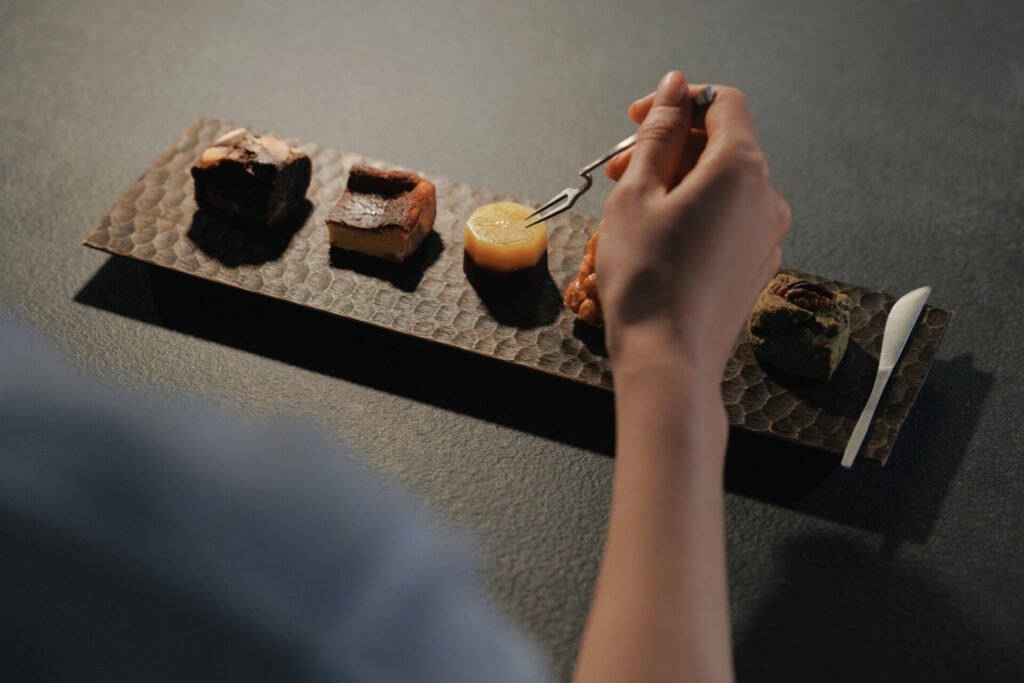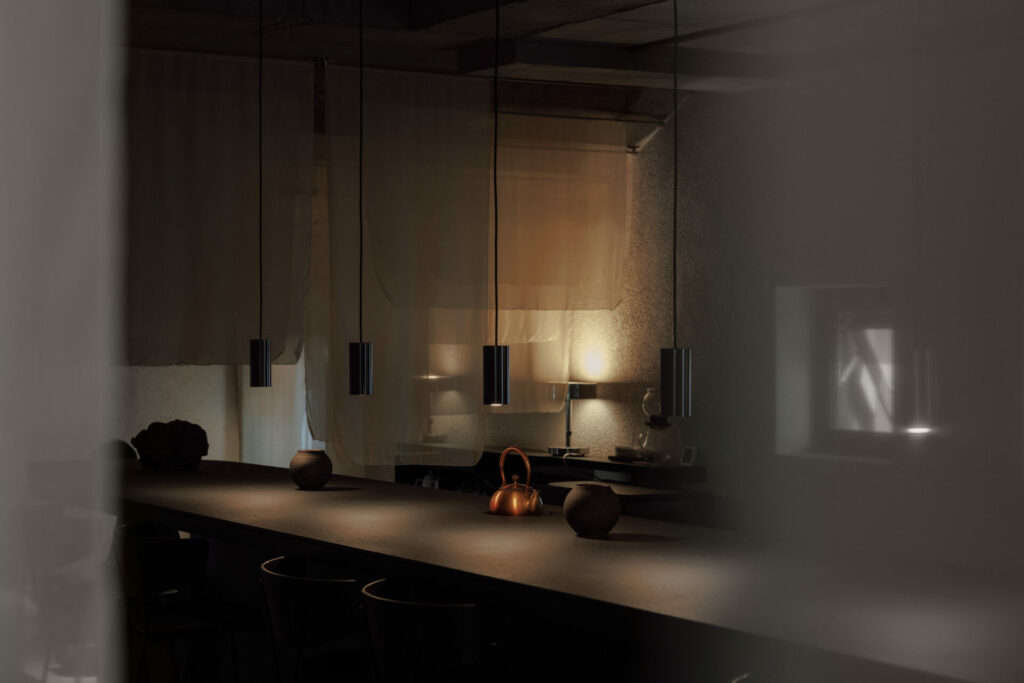 5. Klairs Seoul, a Complex Cultural Space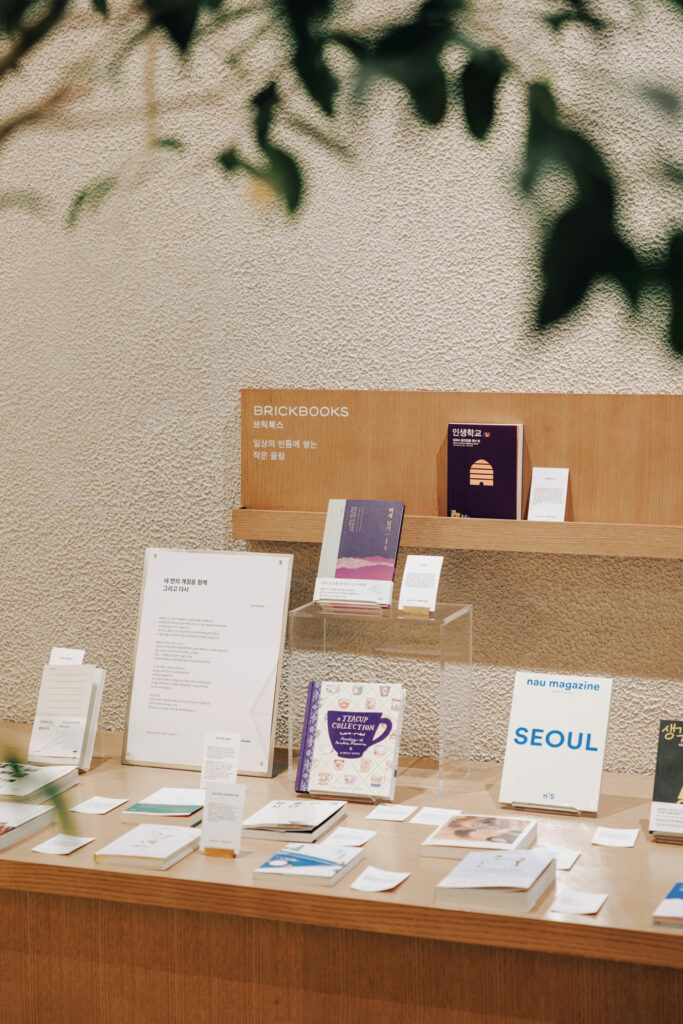 You can find Brick Books and Sound with Klairs on the first floor of the basement.
Brick Books is where Dear, Klairs introduces books on a quarterly basis
that have been carefully curated along with Dohwa Books.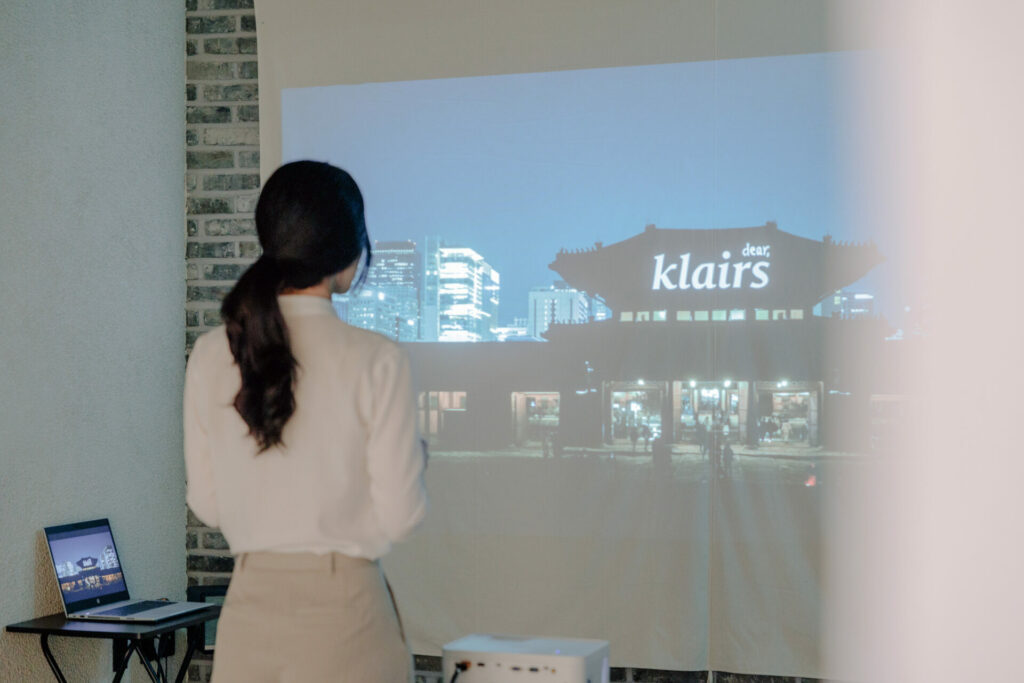 You can also visit Sound with Klairs to experience
ASMR videos that capture the sounds of everyday life.
Dear, Klairs' Daily Balancing Tea is served as a welcoming tea on the first floor of the basement.
Have a sip of blended tea leaves from Hadong, the birthplace of tea cultivation in South Korea,
and take your relaxing time with ASMR
Sound with Klairs Youtube Channel : https://www.youtube.com/@SoundwithKlairs/videos
6. Discover Grosu-gil Restaurants worth visiting
There is a 'Foodie Map' about the good restaurants of Grosu-gil
that have been carefully selected and visited by Klairs Seoul staff.
Foodie Map will help you find the perfect place to eat after shopping.
Let us tell you how to get to wonderful Klairs Seoul!
How to Get to Klairs Seoul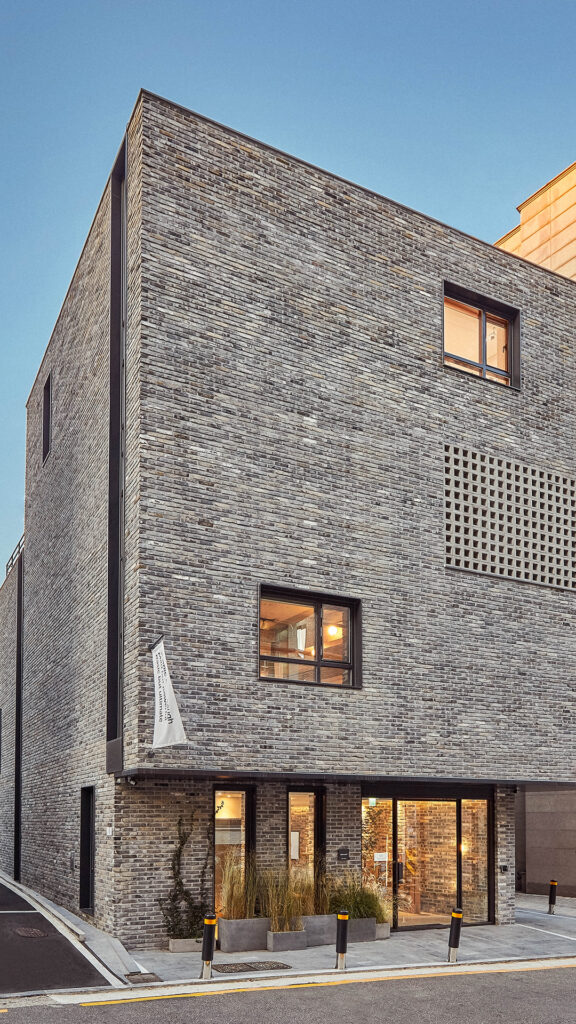 The address for Klairs Seoul is as follows:
44 Nonhyeon-ro 153-gil, Gangnam-gu, Seoul.
By Foot
1)Get off at Exit 8 at Sinsa Station. Pass Garosu-gil,
then head straight to the street where Hotel Anteroom is located.
2)Pass Hotel Anteroom on your right and walk straight for four blocks.
3)Turn right when you get to the GS25 convenience store.
4)The gray brick building to the right of the GS25 is Klairs Seoul.
Please call Klairs Seoul if you get lost!
+82-70-4366-0856
Klairs Seoul ​Hours of Operation
Business Hours
12:30-21:00 (12:30 PM to 9:00 PM)

Closed: Lunar New Year's Day and Chuseok

(Notice Posted to Instagram for Closures on Other Holidays)

Magpie&Tiger Sinsa Tearoom Hours of Operation

Business Hours: 13:00-20:30 (1:00 PM to 8:30 PM)

Closed: Mondays and Tuesdays
Klairs Seoul is worth to visit for testing out,
discounts and giveaways.
so visit Klairs Seoul and don't miss all the benefits!