Exfoliating can improve the appearance of your skin in many ways. Regular exfoliation helps prevent clogged pores, increases collagen production, prevents acne, and evens skin tone. There are also many types of exfoliants, but physical exfoliants like cleansing scrubs are easy to apply and wash off right away.
Klairs offers two types of physical exfoliants, the Gentle Black Sugar Facial Polish and the Youthful Glow Sugar Scrub. Both exfoliants are sugar-based scrubs, but they also have their differences.
Gentle Black Sugar Facial Polish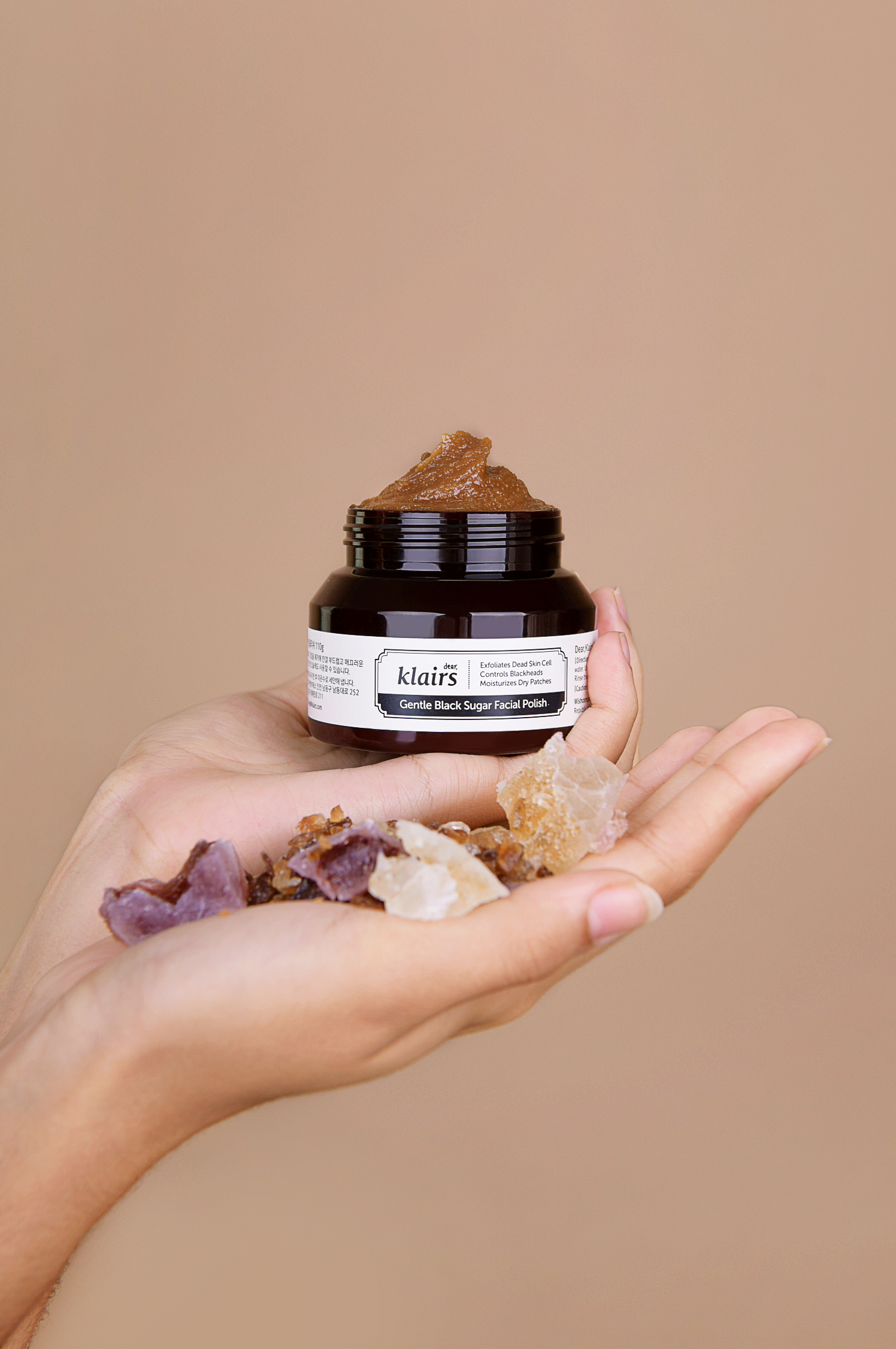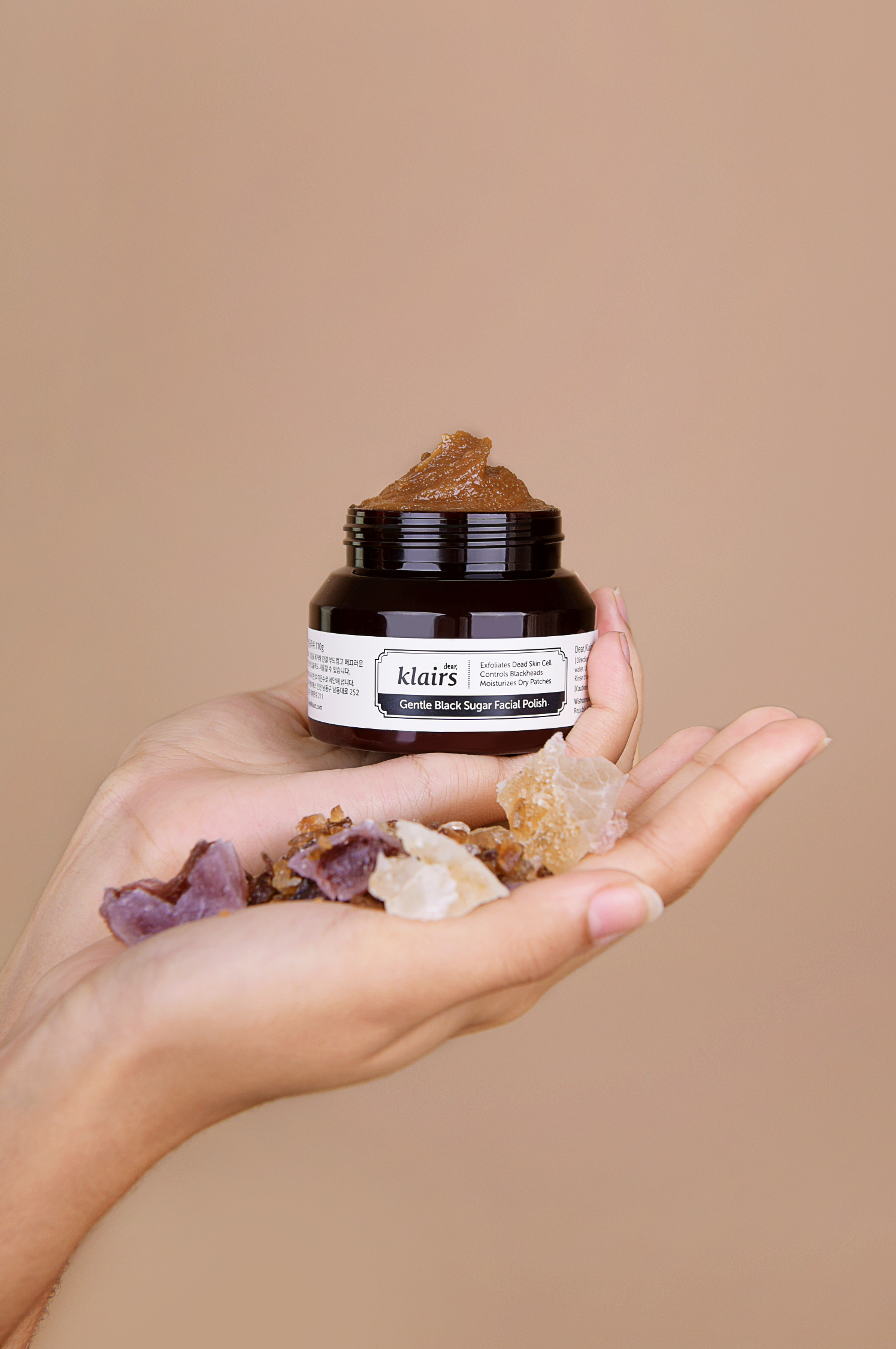 The Gentle Black Sugar Facial Polish has the main ingredients of cranberry seed oil, shea butter, black sugar, and Vitamin A & E. Black sugar does not only provide exfoliation manually but also chemically, being that black sugar is a natural source of glycolic acid. In addition, black sugar brings a great range of minerals like potassium, iron, and calcium to the skin. The black sugar granules are there to not only remove dead skin cells but to effectively melt away pore-clogging debris and oil even with a single-use.
While most oily skin types prefer this scrub, all types of skin can use this product to exfoliate.

How to use Gentle Black Sugar Facial Polish
Youthful Glow Sugar Scrub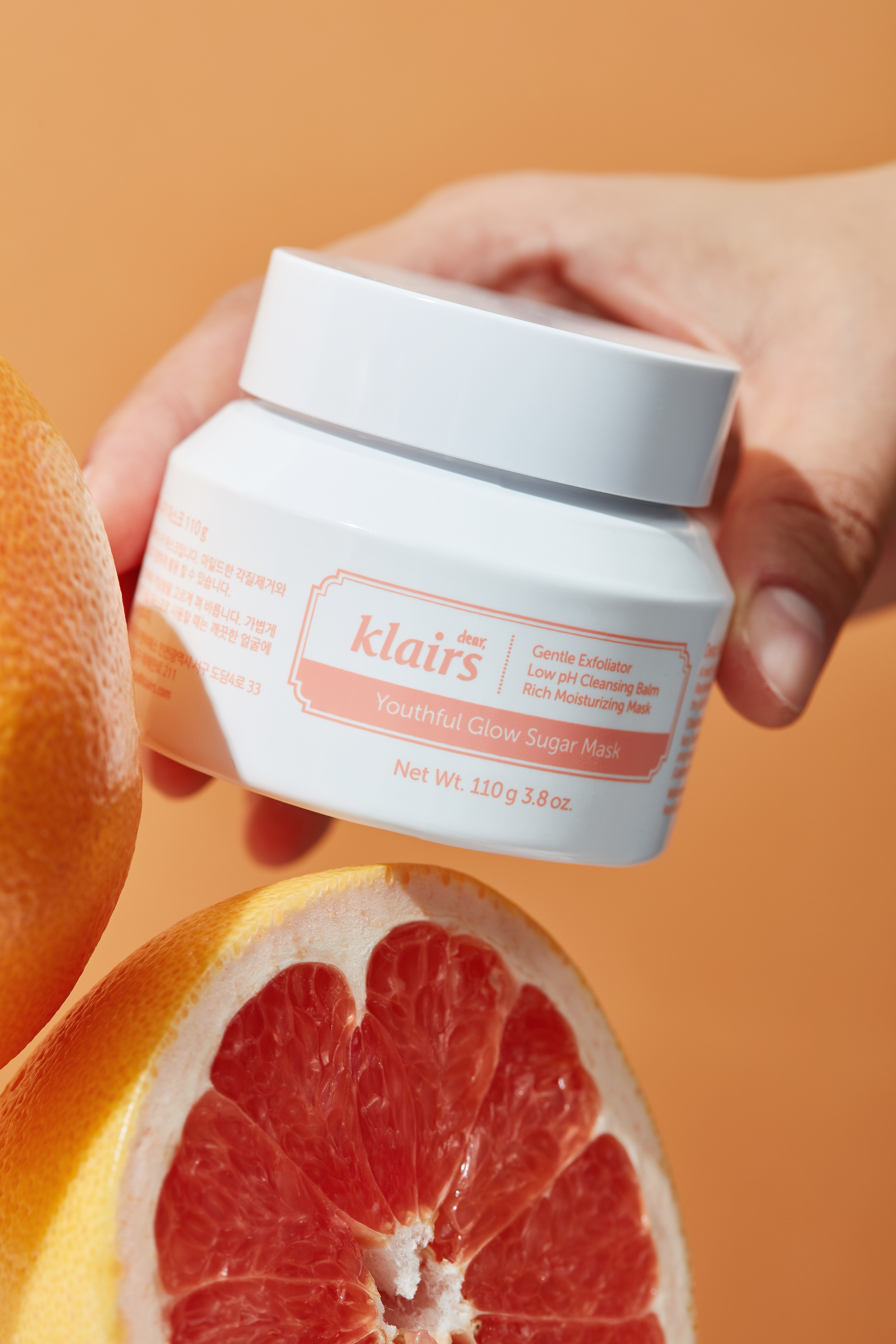 Grapefruit extract and kaolin in this low-irritating sugar mask soften your skin texture without irritation while shea butter, raspberry oil, and jojoba with rich nutrition leave your skin moisturized after washing off. It also contains anti-inflammatory calamine to soothe the skin.
Like the Gentle Black Sugar Facial Polish, all skin types can use this product, but it's best for people with dry skin. The best quality about this mask is that it's an all-purpose product that can be used as an exfoliator, a wash-off mask, and a cleansing balm. If you do use this product as a wash-off mask, it is best to leave it on for 5 to 15 minutes and rinse it off with warm water.
How to use Youthful Glow Sugar Scrub
How often should we exfoliate?
It is important to note that too much exfoliation can irritate the skin, so we recommend exfoliating 1 to 2 times a week. Moisturizing after is necessary because it helps replenish any moisture loss from exfoliating.
The Gentle Black Facial Sugar Polish and the Youthful Sugar Glow can be purchased online and offline.