Do you love skincare, trying new skincare products, and creating content?
Then we'd love to hear from you!
Klairs skincare is a Korean skincare brand with a mission to provide high quality, all skincare products. We believe in our products being, "simple, but enough" and the cleaner the ingredients, the better! We have 8 product lines with products designed for all skin types.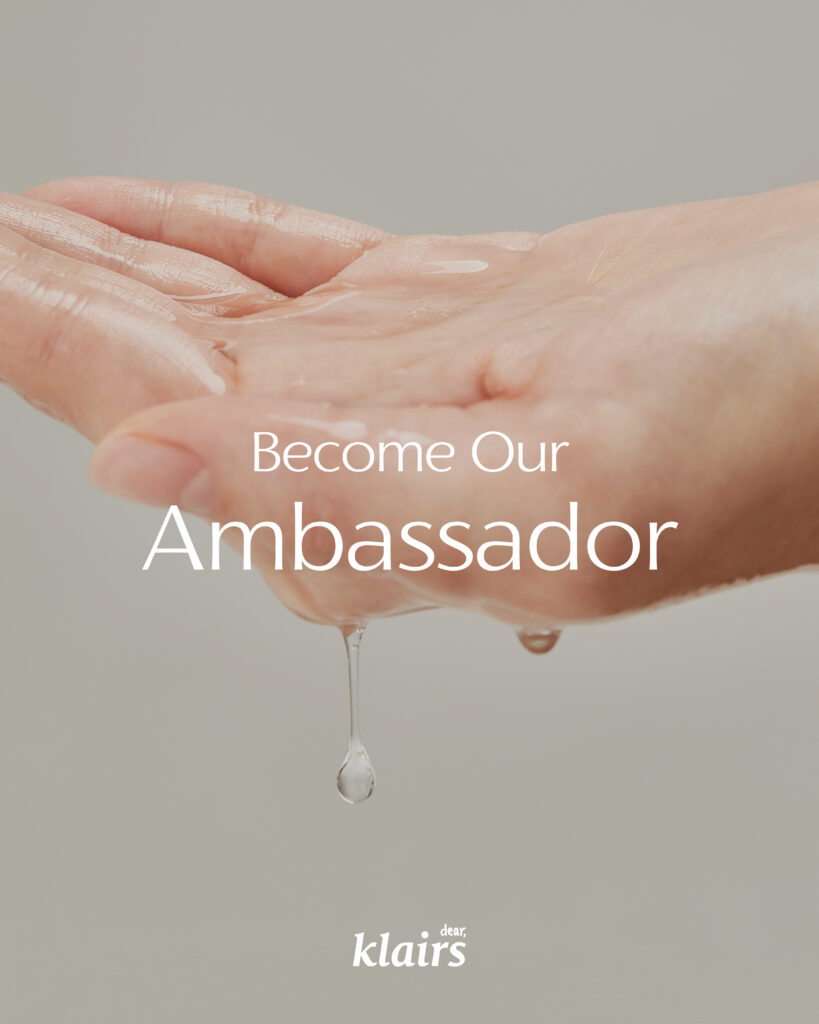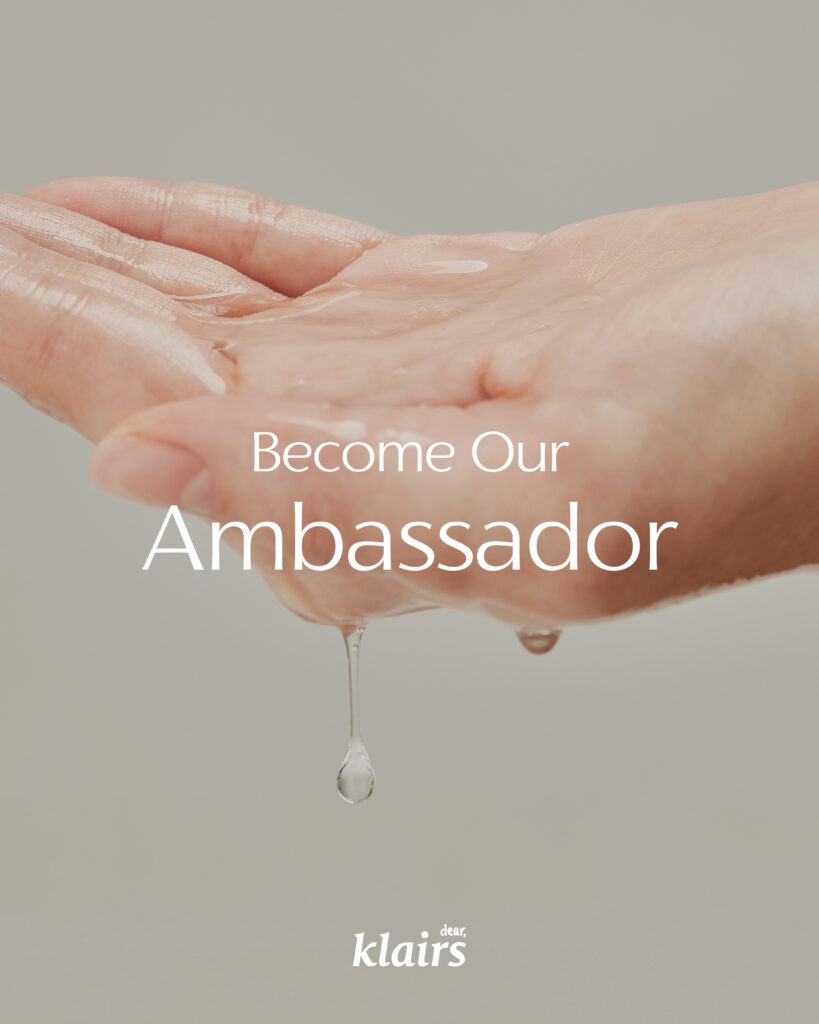 We're looking for ambassadors who genuinely share our love for cruelty-free and vegan-friendly skincare products and their benefits through our brand ambassador program. We are seeking creative, energetic, and outgoing people who are passionate about skincare and creating content. We want people just as enthusiastic about our products as we are to join our crew. We welcome everyone from students, bloggers, influencers, to people working nine-to-five.
Please fill out the form below if you are interested in joining!
■ Application Deadline: September 1, 2021 – September 17, 2021
■ Ambassador Program: October 2021 – December 2021
■ Number of Ambassadors: 100 ambassadors
* We will contact the chosen ambassadors through email on September 20, 2021.
Why Become a Klairs Brand Ambassador?
· Brand Ambassadors receive a special package containing our curated products every month (different products in every package until December 2021)
· Top Brand Ambassadors and their content will be featured on our website and social media pages where we have a following of over 500K collectively.
· Get exclusive giveaway information
· We'll pick one lucky winner every month and give $1000 worth of Klairs products and their video/photo will be reposted on Klairs Global Instagram page.
What do we require from our Brand Ambassadors?
· Have an active and strong presence on social media.
· Include "Brand Ambassador @klairs.global" in your social media bio until the end of the program
· Share content, posts, videos, stories, IGTV, reels featuring Klairs products that you received
· Commit to a three-month period as a Brand Ambassador (Ends December 2021)
Shipping Policy
You must reside in countries that we currently ships to, and check if you are eligible. https://www.wishtrend.com/shipping-delivery/
Depending on the customs & tax policy, any additional taxes and fees that may occur are the responsibility of the recipient. Due to strengthened custom policy in the EU, there are higher chances of customs fees occurring. Any fees that may occur are the responsibility of the recipient. Ambassadors residing in EU countries are only eligible to test out the products from Klairs and By Wishtrend that are approved by CPNP.
Please email us at communication@wishcompany.net for questions or concerns regarding the Klairs Brand Ambassador Program.