Meet KLAIRS in Australia
You can now meet Klairs in Adore Beauty, one of the largest retail channels in nature-friendly Australia where clean nature breathes! On February 22nd, Klairs was launched in Australia's leading online beauty store Adore Beauty. Adore Beauty is Australia's first and largest online cosmetics store with a collection of more than 200 cosmetic brands. In celebration of Klairs' launch, Adore Beauty is offering 30ml of the Supple Preparation Facial Toner for purchases over $70 of Klairs products, so if you are yet to try any Klairs products, take your first step with Klairs at Adore Beauty 🙂
You can also find Klairs in other places in Australia other than Adore Beauty.
Where? Let's find out now 🙂
The official distributor of KLAIRS in Australia.
Klairs' first launch in Australia in 2017 started along with the grand opening of Boniik's first offline store. Klairs was also launched in Boniik's first K-beauty flagship store in Sydney's Westfield Mall.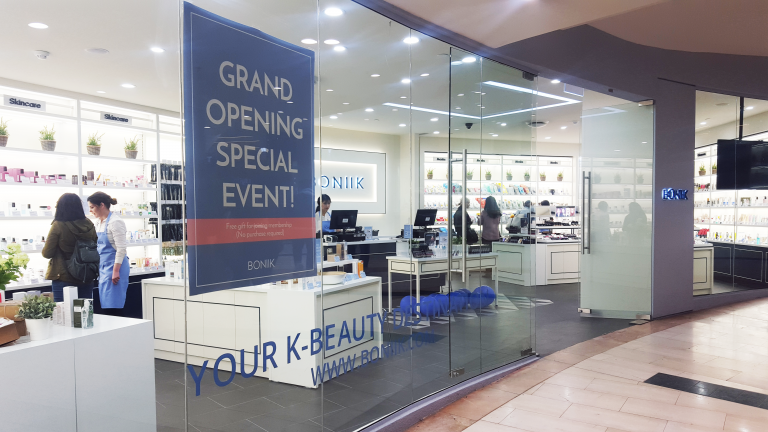 The grand opening of the first of many Boniik stores marked the expansion of K-Beauty into Australia, and is a powerful representation of the growing power of K-beauty on a global scale.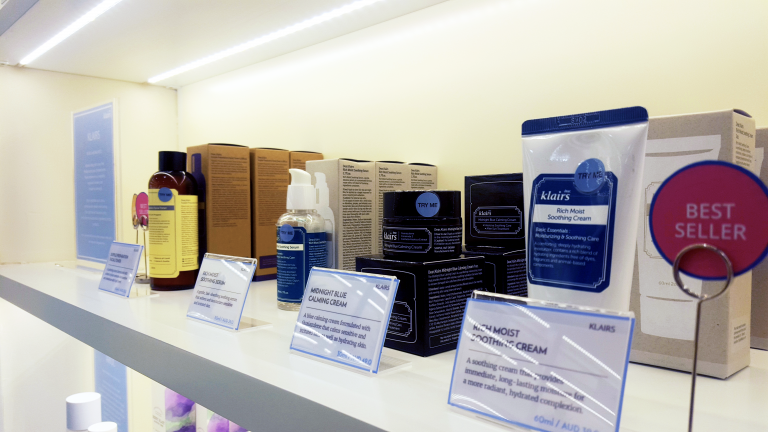 From skincare to makeup, the store offered a variety of products for sale. Even within the large selection of curated items, both the Klairs Supple Preparation Facial Toner and Rich Moist Soothing Cream were featured as a "Best Seller" at Boniik, while the toner was also featured as an "Award Winner". Hoping to touch the hearts of many skincare fans through their simple but effective line of products, Klairs continues to receive much love from around the world. Shop the whole Klairs selection online here, and Klairs online at Boniik, here.
Nudie Glow is a Korean Beauty & Skincare Store that is an official Australian partner of Klairs. If you are a K-beauty lover in Australia, you've definitely heard of them. Featuring over 70 brands of Korean skincare, makeup, and beauty devices along with 8000+ reviews, Nudie Glow has become a community space for Australian K-beauty lovers.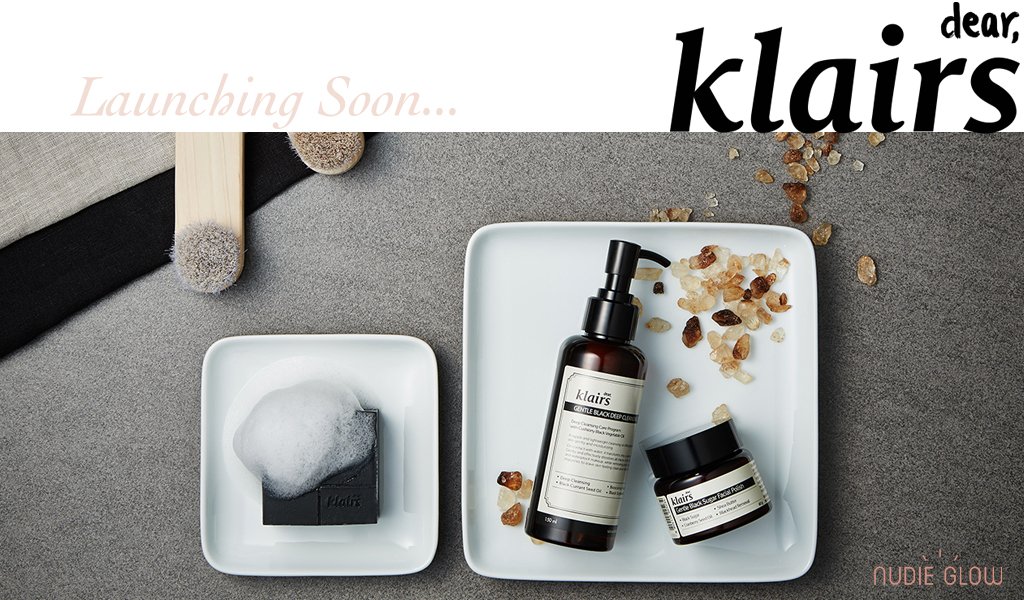 Plus, Nudie Glow always tries their best to minimize waste. While Nudie Glow can't do much about the individual product packaging 😢 Nudie Glow has ditched plastic and over-the-top fancy packaging for a simple box that does what it needs to do – deliver goods to customers. Extra boxes, wrappers, ribbons, crinkle paper or frills may look pretty and add 5 seconds of excitement to customers' unboxing experience, but they also add an unnecessary burden to the planet. Just like how Nudie Glow likes to keep customers' skin clean and beautiful, they are just trying to do the same for mother Earth! 🌏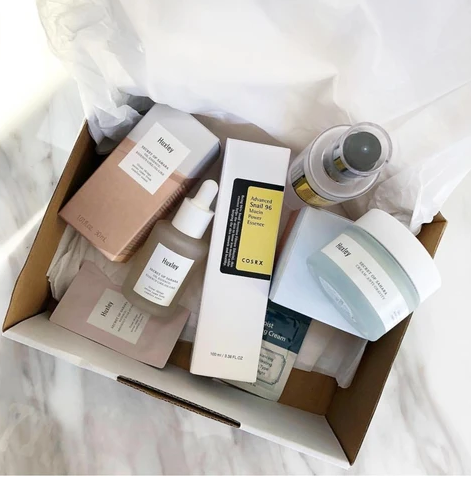 Nudie Glow
has also picked the
Klairs Gentle Black Fresh Cleansing Oil
as the Best Skincare Cleansing Oil for sensitive skin as well 🙂
To find out more, check out Nudie Glow's Instagram!
Australia's Korean Cosmetic Online Store
NEWFACE Believes "The smallest acts can make the largest differences" and they think "Good things come in a good package", and that's why NEWFACE uses 100% recyclable♻ and eco-friendly packaging.
In addition, You can also meet Klairs at #Amazon AU, #Look Fantastic AU, #RY.COM.AU. We are always waiting to meet you! 🤟🏻