Still haven't had a chance to experience the Freshly Juiced Vitamin E Mask? Here are

five

reasons why you should today.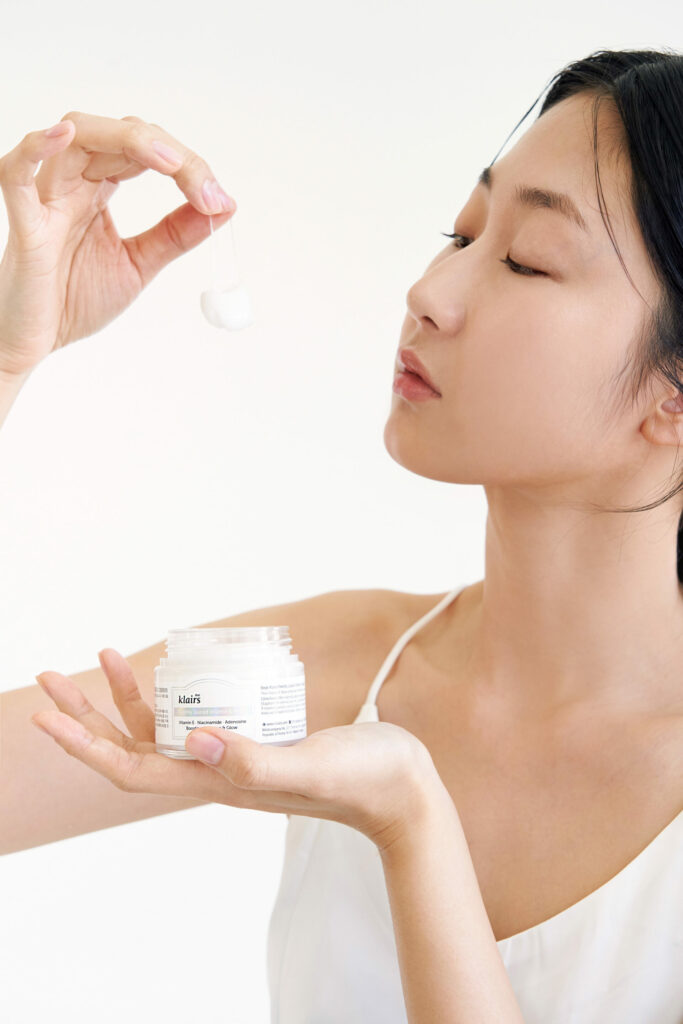 1. Rapid brightening.
Formulated with Vitamin E and Niacinamide, also known as Vitmin B3, the vitamin mask works to reduce pigmentation by preventing melanin pigments from migrating to the epidermis. Its skin-restoring ingredients offers multiple benefits such as a brighter complexion, and an overall whiter appearance.
With continued use, it also helps to suppress sebum secretion, and therefore improves acne caused by an oily complexion.
2. Improves fine lines and wrinkles.
In addition to Vitamin E and Niacinamide, the vitamin mask contains high levels of adenosine, one of the most powerful active ingredients that work to improve wrinkles.
Absorbing deep into the skin, this superpower ingredient strengthens fibroblast proliferation in dermal layer, and promotes collagen synthesis for a more youthful look.
3. The texture.
Boasting a unique texture much similar to that of a pudding or custard, the vitamin mask is formally classified as a 'shape memory cream'.
While this may be a new term, think about it as you would a memory foam mattress. The cream retains, or "memorizes" its original shape, so it goes back to its original shape even after it is met with pressure.
Not only is the texture interesting, it also helps the mask tightly adhere onto the skin, allowing for an even, smooth application.
4. Locks-in moisture.
Created through a method of dissolving Vitamin E in oil, this mask holds powerful moisturizing power. And thanks to the unique pudding-like texture of the mask, it transforms into a rich essence when coming into contact with skin.
Lighter than your typical cream but heavier than your typical serum, this mask is the perfect day moisturizer, or even overnight sleep mask, for hydrated skin all day long.
5. Fights UV damage.
As strong antioxidants, Vitamin C and E play a crucial role in fighting the damage on our skin caused by UV rays.
When applied during the day before going out, Vitamins C and E act as a primary source of defense for the skin. As UV rays hit the skin, it oxidizes the the Vitamin E present rather than the nutrients in the skin, while Vitamin C reduces the level of oxidized vitamin E to its original state and reactivates it.
This whole process prevents cell destruction and aging for healthy, flawless skin.