We are excited to announce the launch of long-awaited, Klairs Supple Preparation Unscented Facial Toner this March 15th! Yes, that's right, you heard us; we are finally launching the unscented version in hopes to give those who were not able to try our widely loved toner due to the fragrance or essential oil.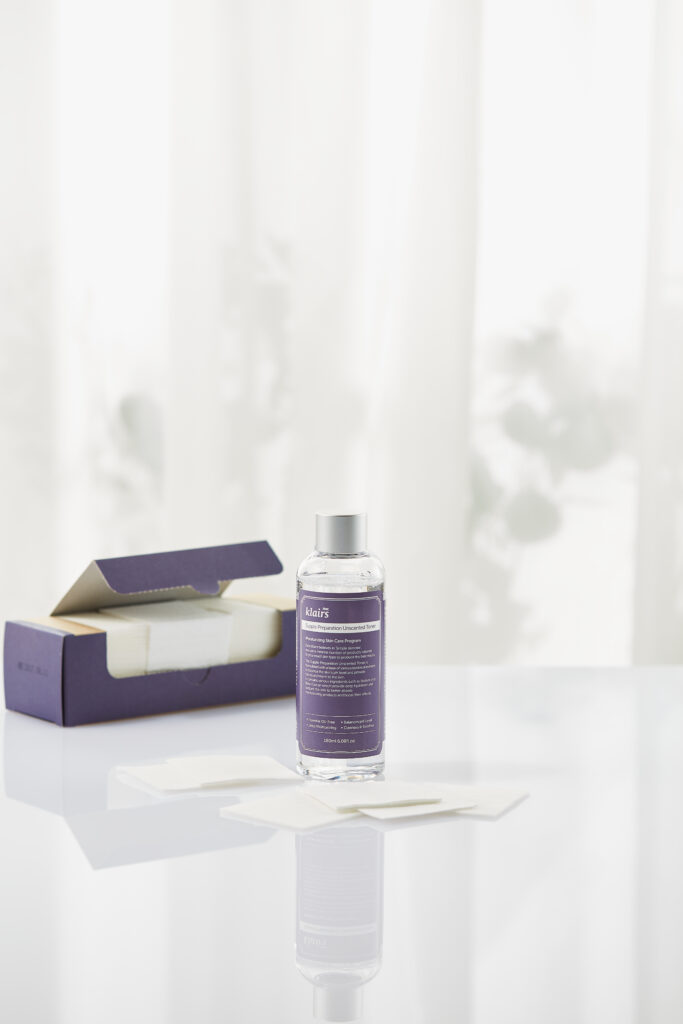 We at Klairs HQ, care about the quality of our product and our customer's concerns and needs so we spent a lot of time and attention to come out with a product that everyone can enjoy. Since some of our fans were unable to enjoy the Original Klairs Supple Preparation Facial Toner due to the essential oils, our Brand team came together to recreate Klairs most widely loved and popular toner with an unscented version, without essential oil. Think of it like the version 2! It will now give the customers an opportunity to select between the two products based on their preference.
Presenting the Unscented Toner, a lightweight, moisturizing product for all skin types, specifically oily and sensitive. Fragrance free and made without essential oil and harsh ingredients. Its gel-like consistency seeps into the skin to make the skin less dry, more smooth and plump with consistent use. Feel free to add a little more of the toner in the areas that are dry. Like the original one, this toner also has star-studded ingredient list that is perfect for all skin types, and features a soothing blend of plant based extracts, along with hydrating ingredient hyaluronic acid, and the soothing centalla asiatica.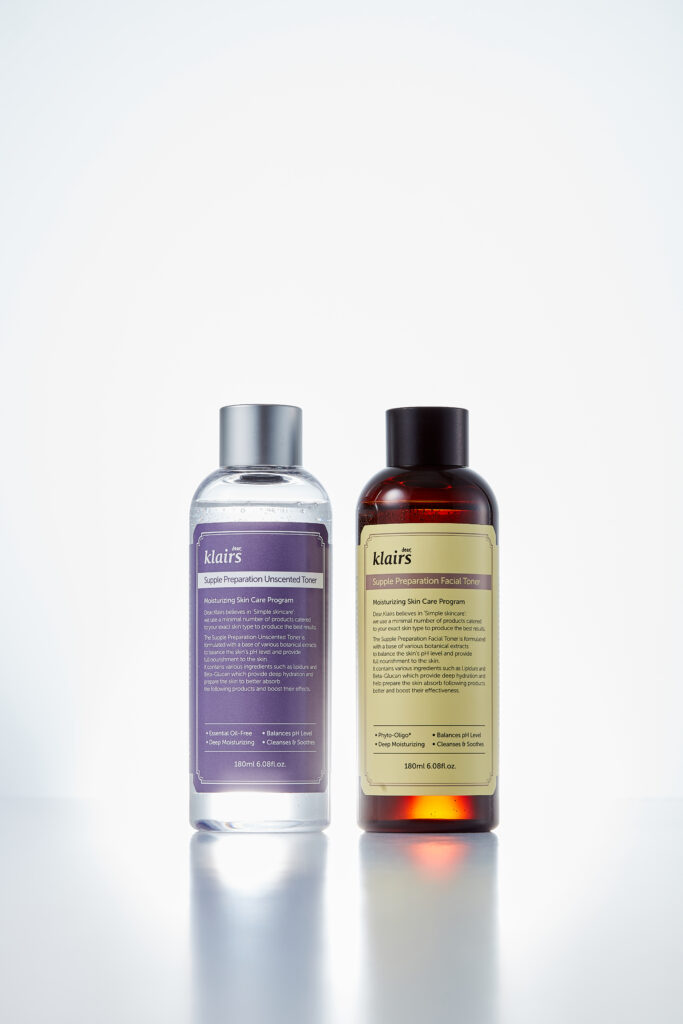 Main Functions and Differences:
✔ Fast absorbing
✔ Lightweight texture
✔ Low irritation
✔ Vegan-friendly
The main difference between the two are that the unscented packaging has changed from a brown bottle to a transparent bottle to match the theme of the no essential oils. In addition, there is a beautiful purple and silver color theme for a newer, fresher, and sleeker feel to the product. Therefore, you now have the option to choose between the two!
Below is a criteria that you can always reference to when you are deciding between the two versions of the toner:
If you are…
Sensitive to fragrance or essential oil = Unscented
Prefer skincare products with some fragrance = Original
Prefer lightweight and fast absorbing toner = Unscented
Enjoy natural fragrance or essential oil = Original
Klairs toner will be launching officially at Wishtrend.com, or  you can visit Klairs' global partners near you.