Klairs Cosmetics is proud to announce the highly anticipated popular Korean web drama Office Watch Season 2, along with KBS World. Office Watch S2 is a drama series that has premiered on KBSWorld this March 2, 2018. There will be 8 episodes and you can watch the the show every Friday at 19:20 (Seoul UTC+9).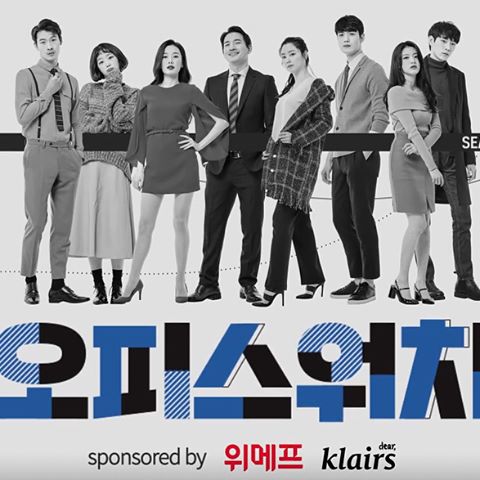 Office Watch is a story about what goes on in an office, but with a twist  to make things exciting. This plot takes places in the actual office of Wish Company (where Klairs is headquartered at!) with actors that play roles involving pride, jealousy, and so much more.
In the KBS website, it briefly shares the synopsis:
Ji Hyun was proud to be the only employee who was good at playing office politics, until her rival Hye In joins the company to work on a short-term project. Hye In outclasses Ji Hyun in every way, including physical beauty and track record. It's a matter of course that she steals the spotlight from Ji Hyun, especially the attention from Senior Direction Byun… Meanwhile, another couple, Sa Ra and Kyung Jun, face their own crisis. It's because of the delivery man who frequently drops by the office. Kyung Jun, who is quick-witted, keeps a close eye on Sa Ra and the delivery man who seem to have a strange chemistry going on. The advent of new characters (Project Manager Hye In & delivery man) unfolds an even more nerve-racking office tale.
To learn more about the drama, the characters, and to watch the show, click here.
Also, be sure to be on the watch out for Klairs products to be featured in it! Also, do not fret if you do not understand Korean, as English subtitles will be provided! Thank you for your support in our Klairs and we look forward to doing exciting collaborations like this in the future!