Chicor Beauty Best Seller
Chicor, where has both the merits of a drugstore and a department store, has recently opened best-seller zone at all stores in Korea to provide customers to go through popular products at a glance. It's updated once a month, focusing on skincare, hair, and body products. As from April 2019, the best-selling products were Klairs Supple Preparation Facial Toner, LAGOM Cell up Micro Foam Cleanser, and Urban Decay All Nighter Makeup Setting Spray Mini. It's important to note that the Vegan-Friendly skincare brand Klairs' toner has reached the highest rate of sales by nicknamed as 'Life Toner' that anyone can enjoy.
*Based on sales volume of Jan-Mar 2019 in Chicor offline stores nationwide.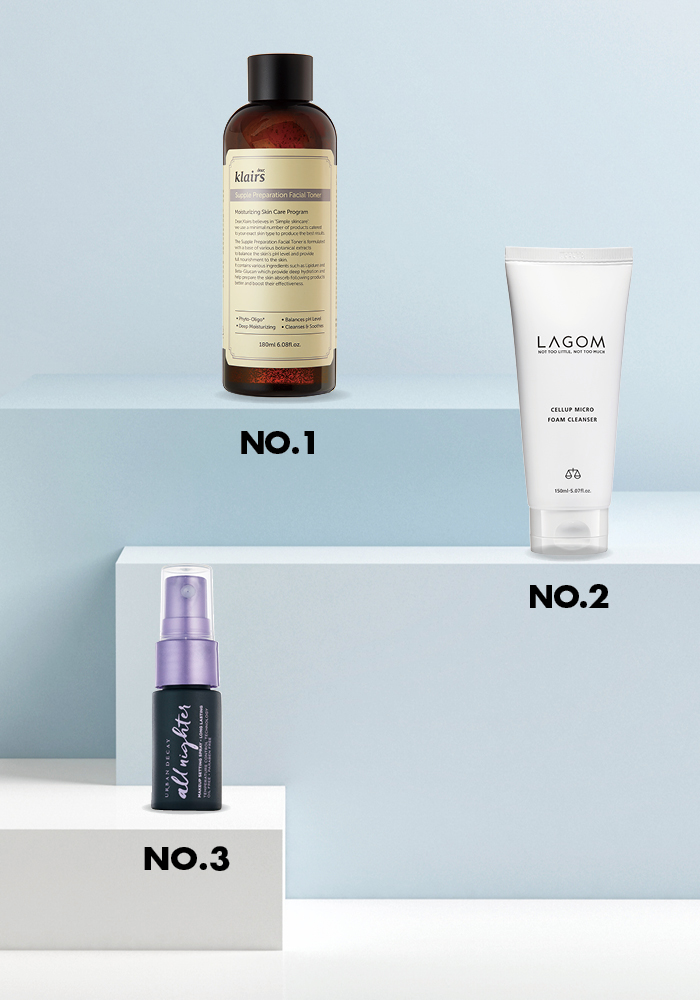 Becomes the #1 Life Toner!
Klairs Supple Preparation Facial Toner
Since the product is for those with sensitive skin type, it does not contain alcohol, artificial fragrances or any other harmful ingredients. 180ml USD 21.99
>> Read More