For the second time, Klairs traveled across the world to visit the leading cosmetics international Italian trade fair, Cosmoprof Worldwide Bologna 2018, along with sister brand By Wishtrend, Jungle Botanics, and our exclusive brand I'm, From. All of these brands were displayed beautifully under Wishtrend's booth. From March 15 to 18, the BolognaFiere Exhibition Centre were filled with talented individuals from all over the world united by their passion for discovering new beauty and sharing their expertise.
Cosmoprof Worldwide Bologna 2018
Beauty in Bologna?
It's the 51st year of the expo, and there was a record of international attendance, exceeding over 250K visitors from 150 countries. Furthermore, on top of a 11% increase in the presence of foreign professionals in comparison to 2017 statistics, and whopping 2,822 exhibiting companies from 70 countries.
"Creativity, research and innovation to meet the needs of consumers who pay increasing attention on safety and sustainability: these are just some of the winning elements that confirm the cosmetics among the excellences of Made in Italy. The national cosmetic sector, which records over 11 billion euros in turnover (+ 4.3%), – says Fabio Rossello, President of Cosmetica Italia – The Personal Care Association 
This event further went to prove the great strength the beauty industry continues to have within Italy, and the great variety of brands, products and people the event attracted was a visible testimony.
But even with this diversity, they were brought together through a theme of Cosmoprof's upcoming cosmetic trends in the European market:
The Skin Challenge: "Examining skin differences internationally and how to adapt and market products regionally"
Reinventing Beauty: "Presenting some of the most promising and exciting beauty startups"
Beauty and Artificial Intelligence (AI): "How the combination of AI (artificial intelligence) + EI (emotional intelligence) are crucial in the future [beauty] strategy"
Natural & Organic: "Latest developments in the natural and organic cosmetics industry"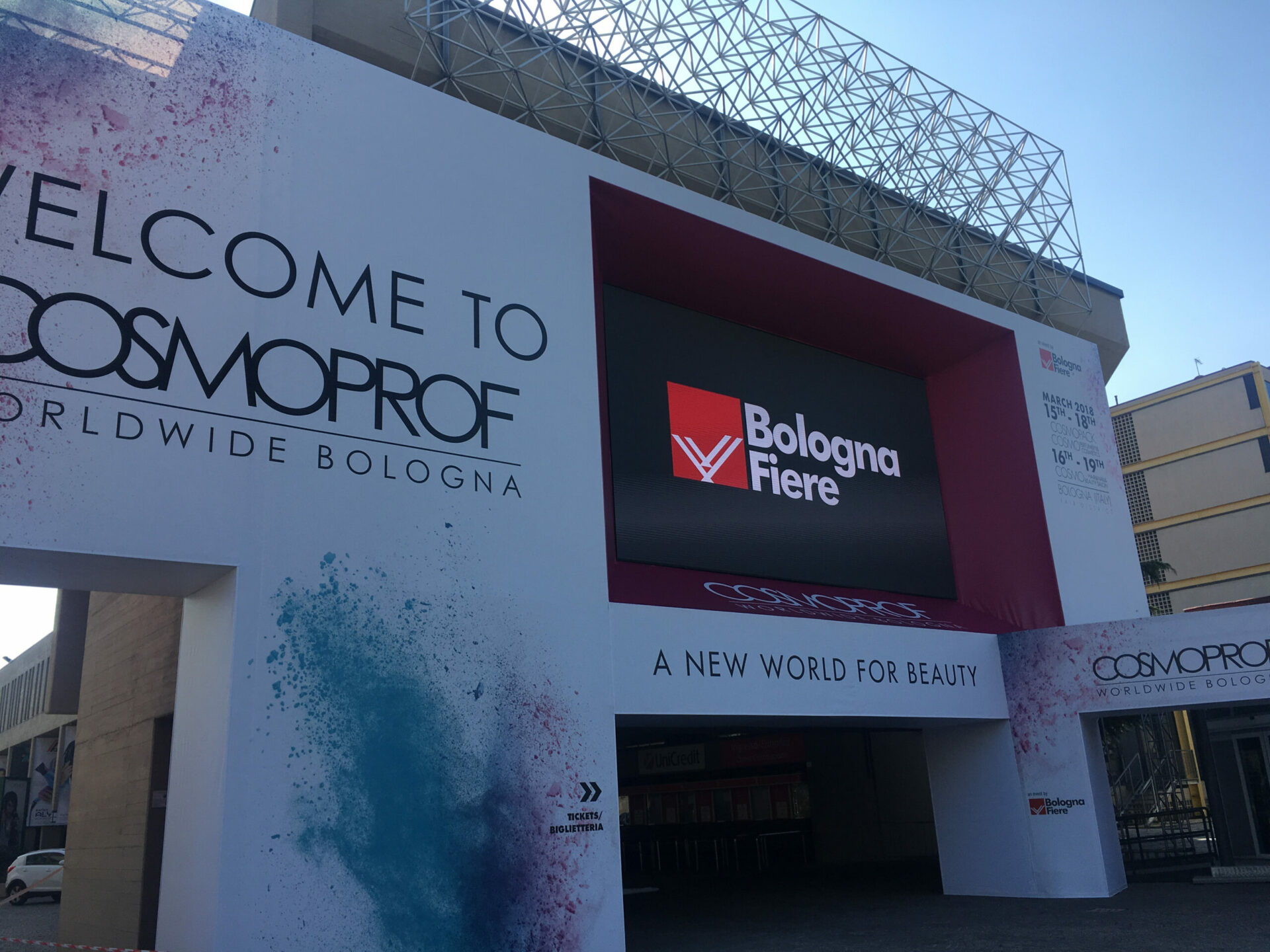 What was the response?
It  was apparent that the new year's focus on cosmetics was a more innovative, futuristic approach and with an emphasis on skincare.
Wishtrend brands along with Klairs was definitely able to bring something fresh to the table through their ingredient focused, formula conscious skincare products.
The newly arrived products such as the Klairs Supple Preparation Unscented Toner and the Freshly Juiced Vitamin E Mask, received much attention not only its beautiful packaging, but also for its innovative formula and texture that comes from ingredients such as hydrating ingredient hyaluronic acid, and the soothing centalla asiatica.
Klairs was an easily recognized brands by many of the visitors . Receiving recognition for their products rather than their label under the K-beauty category, Klairs had the pleasure of speaking to representatives from all over Europe.
Where can you find Klairs in Europe?
In response to the positive continued growing interest Klairs received at the trade show, the brand hopes for and is planning to expand further into Europe.
Klairs is currently working on their debut in countries like Italy, Bulgaria, Netherlands, Eastern Europe and more.
Until then, shop the full Klairs collection with international shipping online at Wishtrend.com, or through any of their European partners.