Seoul-based cosmetic brand Klairs traveled half-way around the world to visit the leading international Italian trade fair,  Cosmoprof Bologna 2017, along with sister brands Jungle Botanics and By Wishtrend. From March 16 to 20, the convention halls of the Hotel Bologna Fiera were packed with individuals from all over the world united by their passion for discovering new beauty and sharing their expertise.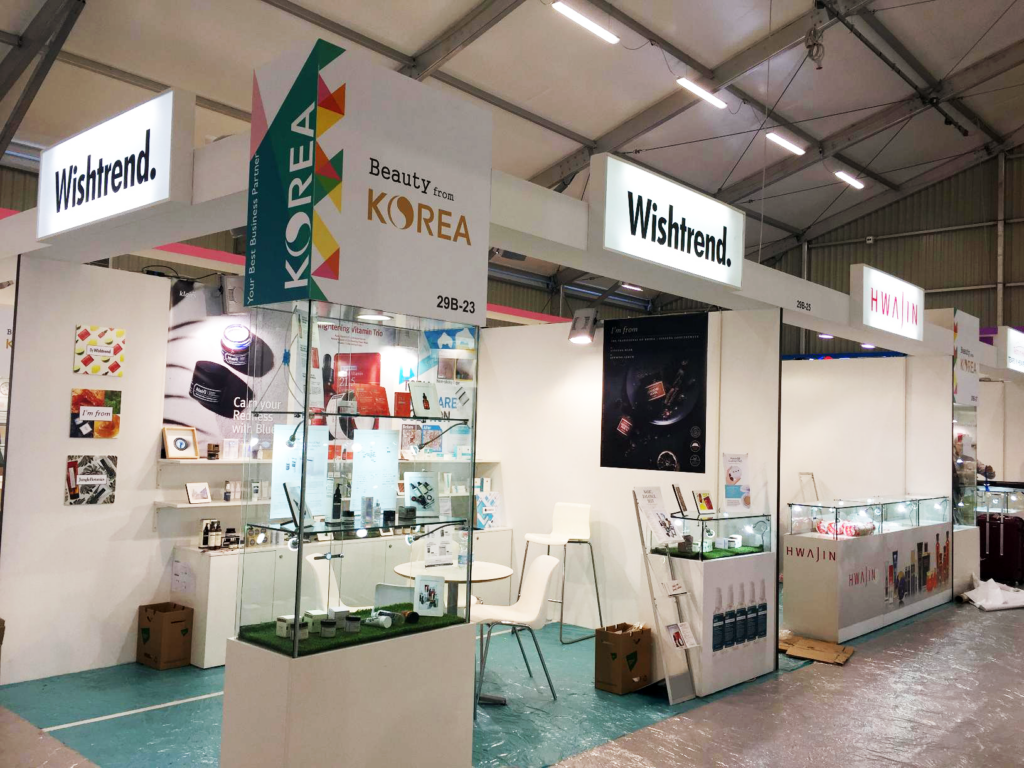 Beauty in Bologna?
As much as it was the 50th anniversary of the expo, a record international attendance of more than 250K visitors from 150 countries was recorded, on top of a 16% increase in the presence of foreign professionals in comparison to 2016 statistics, and whopping 2,677 exhibiting companies from 69 countries.
"The cosmetics industry is cyclical, as demonstrated by the data in 2016 evidencing the value of the total turnover of 10.5 billion Euros (+ 5%)", President of Cosmetica Italia Fabio Rossello said for a press release with Cosmoprof.
This event further went to prove the great strength the beauty industry continues to have within Italy, and the great variety of brands, products and people the event attracted was a visible testimony.
But even with this diversity, they were brought together through a binding theme of Cosmoprof's six proposed upcoming cosmetic trends in the European market, which included the following six categories:
Selfie-ready: products to make flawless selfie-ready skin possible
Urban Shield: products that shield the skin from the stress and pollutants of urban life
Hygge: natural, well-being products that work to relax the body and mind
Hypersensitive: ultra-gentle products that keeps the skin free from irritation
Sensoriality: products that offer a sensual and emotional experience with use
Viva Vegan: cruelty, gluten & preservative-free – 100% vegan cosmetics
Cosmoprof 2017
What was the response?
With these key words, it was apparent that the new year's focus on cosmetics was a more natural approach paired with a greater importance on skincare, rather than makeup.
Klairs was definitely able to bring something fresh to the table through their ingredient focused, formula conscious skincare products.
Products in particular such as the Midnight Blue Cream, received much attention at first for its beautiful blue hue, but later for its innovative formula that takes from the soothing powers of guaiazulene, a natural dye and natural extract of Chamomile.
While the K-Beauty wave is starting to get larger in Europe, and will continue to, this wasn't the sole reason Klairs began to received attention. Receiving recognition for their products rather than their label under the K-beauty category, Klairs had the pleasure of speaking to representatives from all over Europe.
Where can you find Klairs in Europe?
In response to the continued interest Klairs received at the trade show, the brand hopes for and is planning to expand further into Europe.
Already well loved and established in countries like Spain, Norway, Poland and the UK, Klairs is currently working on their debut in countries like Italy, Germany, France, Bulgaria, Ireland and more.
Until then, you can shop the full Klairs collection with international shipping online at Wishtrend.com, or through any of their European partners.