The Stay Beagley project has been launched, inspired by a story in New York: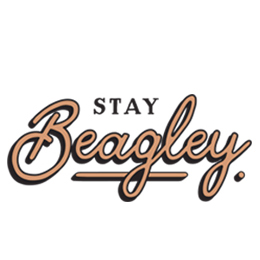 Beagles are known for their calm, obedient, and submissive personality — traits that are very appealing to loving families, but unfortunately, it also makes them more attractive for animal testing in laboratory. Thus, making them the most experimented dog breed. Because of man's greed, many beagles were tortured, others went under violent experimentation, and some lives were lost.
Although there were efforts to save the beagles from animal testing, it was not enough. Within the last 15 years, around 150,000 female beagles were tested on and only 23 of them were rescued. In hopes to solve this matter, in August 2016, New York passed the "Beagle Freedom Law" which is a step forward to decrease the amount of beagles that are used in animal testing. With policies and rules like the "Beagle Freedom Law", we hope that the world can be more aware of these unethical experimentation and learn to be more kind towards all animals because no animals should be tested on.
Inspired by the enactment of the "Beagle Freedom Law", the Stay Beagley Project was created by Klairs to help spread awareness and give back to the community. Teaming up with Pin Awakens and Daeroo Coffee to produce memorable items, Klairs will be donating 100% of its profit to the Beagle Rescue Network in Korea.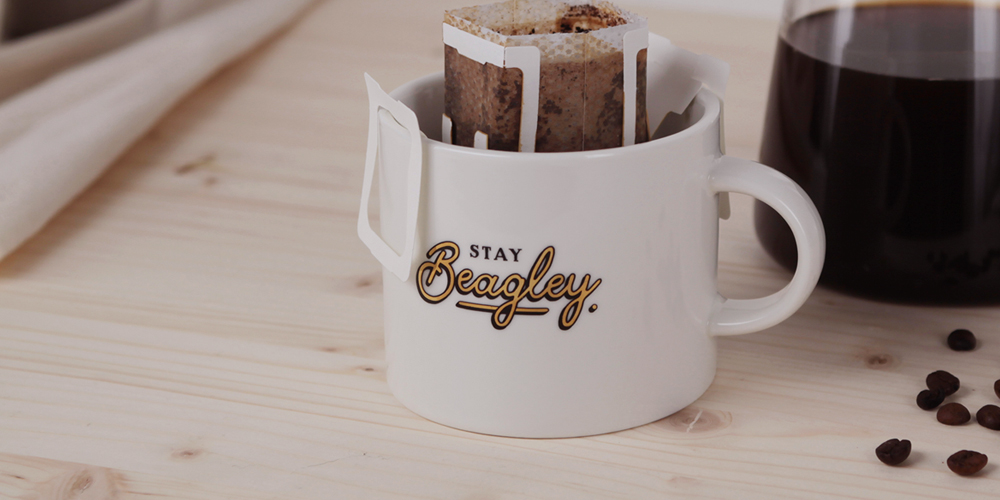 The meaning behind 'Stay Beagley'
Beagles are one of the breeds that are known to follow instructions well and can be calm. Unfortunately, these positive characteristics of beagles has been taken advantaged of by the human greed for experimentation.
Not only are Beagles known to be serene and submissive, they are also known for their bright and sociable personality. However, after going through brutal experimentation, many beagles lose their natural brightness and outgoing personality. In Korean, the word 'beagle' means to be outgoing, trouble-maker, fun, and bright which inspired the name of this project to be "Stay Beagley" in hopes that beagles or any animal can continue to stay bright. Not only is "Stay Beagley" a reminder to stay happy and cheerful, but it is also a reminder that beagles are beautiful animals that deserve to be treated well.
It became the leading messaged behind this collaboration – to remind others to stay bright and to remember the lives of many animals lost due to cruelty, abandonment, and abuse.

Joining Hands: Klairs x Daeroo Coffee x Pin Awakens
Thanks to the hard work of Pin Awakens, a small group of designers that create pin badges, and Daeroo Coffee, the owner who adopted a beagle and is also against animal testing has developed coffee that goes along with a mug to raise funds to donate towards this campaign.
The purpose of this project and collaboration is to give a voice to the many animals that have lost their lives through animal testing, and to raise their voice against the continuation of this injustice. Klairs joined hands with Pin Awakens and Daeroo to release a series of pin, mugs, and coffee with all proceeds donated to the Korean Animal Welfare Association.
The series of mugs, coffee, and pins that were available for purchase were not only a physical reminder of the suffering of all the Beagles in the world, but also gave a voice to the many animals that lost their lives through animal testing.
Klairs' part in supporting animal rights
As a firm believer against animal testing, this campaign is very close and dear to Klairs' heart.
Since the beginning of our brand in 2009, we have maintained cruelty-free methods and have continuously pushed for the eradication of animal testing in not only cosmetics, but as a whole.
Fortunately, Korea is now making strides. New laws have been prohibiting not only cosmetic animal testing, but also the use of materials tested on animals in cosmetics, will has taken effect since February of 2017.
This meaningful change was made possible only through the constant, tireless effort of the many individuals pushing against animal testing for a better alternative. Through the 'Stay Beagley' project, we here at Klairs hope to spread awareness of beagle stories and be of service – no matter how small – to this cause. This project was a strong step forward towards the continued fight against this injustice.
Thanks to the hard work of Klairs in collaboration with Daeroo coffee and Pin Awakens, 'Stay Beagley is touching the hearts of many.
While this special collaboration project is open in Klairs Korea at the moment, it will soon be available on Wishtrend.com.
And remember, to Stay Beagley.