For the very first time, Klairs traveled all the way to the Philippines to meet our fans in person, and share our skincare secrets. Ahead of our journey to the Philippines, we have announced our visit on Klairs official Instagram (@klairs.global), and fans were excited to see us at the event site.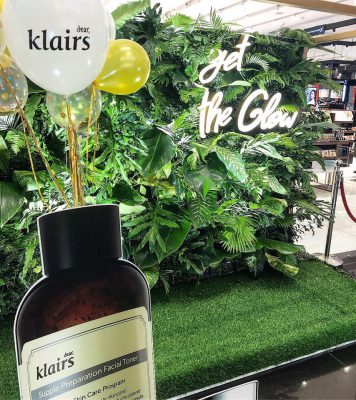 On December 14th, we have teamed up with Watsons in the Philippines and hosted our fans, influencers, and media at one of the biggest malls in Manila, the Philippines, SM Makati. Hosted by one of the world's popular H&B stores, Watsons, the event was held under the theme of 'Glowing Holiday'. Klairs has opened a booth and filled up the place with Klairs products, finger foods, and set up a beautiful photo spot with green leaves and Get the glow sign. And of course, we have prepared fun events for visitors as well. Ahead of the main event, everyone participated in the dice game and card games to receive surprise gifts.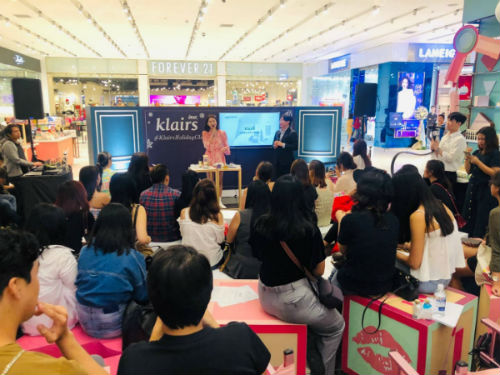 Wishtrend TV's main host as well as Klairs' Ambassador, Eunice has shared tips for skin care and make up for the upcoming Christmas Holiday makeup look. Eunice introduced the important steps to get that radiant, and glow holiday look using Klairs products. She also shared her tips and thoughts fit for Philippine weather and techniques on how to make the most out of the Klairs products.
The place was packed with local customers, influencers, and media were willing to learn more about Klairs and skincare tips. The interest and enthusiasm for Klairs filled up the event as it shows good prospects for Klairs to reach out not only in the Philippines but also in many other countries and cities to share our philosophy and skincare tips.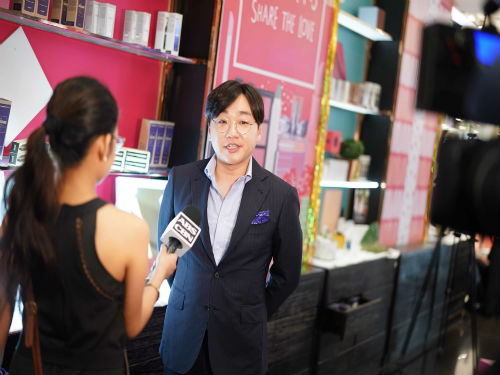 Before we wrapped up the event, the media were excited to share this news and interviewed the Founder of the brand, Seongho Park. In addition to the history and brand philosophy, Park has briefly shared how we have officially launched in the Philippines market and it was because we've noticed and been getting great traffic which made us step further. Moreover, he added "It's a good time to invest more and meet our customers in person" and thanked for the love and support that the fans in the Philippines showed.
All the Klairs products are available for purchase at Wishtrend or through any one of Klairs' partners.
Find more related articles
[Cosmopolitan]What is a low pH toner and why is it good for your skin?
[The Manila Times] Skin Solutions
[Inquirer] A mask for every day of the work week
[Preview] Here's why you need a low pH toner to have good skin
[Spot] In case you missed it: You can now shop Dear Klairs in Manila
[Trend Hotspot] Dear, Klairs officially launches in the Philippines
[Kikaysikat] Dear, Klairs officially launches in the Philippines
[Metro.style] 5 beauty discoveries we loved this week: The skincare edition
[Status] These skin care products will be your lifesavers this holiday season
[Onemega] Fail-safe gifts perfect for your last minute Christmas shopping
[Starstyle] The most talked about skincare products of 2018
[Posh Possibilities] How skincare can be a no fuss, no muss routine
[ABS CBN] In focus: 6 skincare resolutions we're swearing by this 2019
[BusinessWorld] These K-beauty products work nicely
[Daily Tribune] Cult classic of K-beauty
[Project Vanity] K-beauty brand Dear Klairs is now in the PH
[Clozette] Insider roundup: Dear,Klairs arrives in the PH & more
[Ashleydy] Dear, Klairs officially launches in the Philippines