Hanoi was filled with over 1,000 fans from all over Vietnam visiting to see their favorite brands, keynote speakers, and performers.
Wishtrend TV, including brands like Klairs and By Wishtrend, partnered with Sammi Shop in this year's "Journey of Beauty" event, held on Sunday, December 10th, 2017 in Hanoi, Vietnam. The popular Korean Beauty store in Vietnam, 'Sammi Shop', hosted Journey of Beauty and created a special event filled guest speakers, beauty tips, games, and prizes.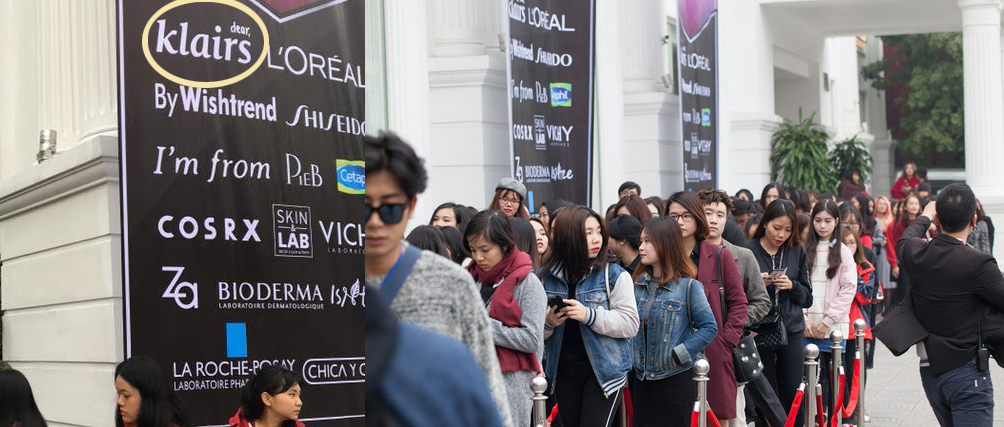 This was the 8th time Sammi Shop had held this event, but this year, the level and scale of the event was much bigger since it had a bigger venue, well-known skincare brands, professional speakers, and special guests. Over 1,000 individuals who are passionate about beauty and skincare pre-registered for Sammi Shop's event and Wishtrend took part in inviting 50 lucky fans to participate. Klairs, alongside with many globally recognized brands like By Wishtrend, L'Oreal, Shiseido, Cosrx, Bioderma, La Roche Psay, was featured throughout the event.
This event was a great opportunity for Klairs to get brand recognition amongst other popular brands. It was a great chance for Klairs to share their skincare remedies with individual from around the world. With a detailed and well-received presentation sharing winter skincare tips from Klairs representatives, participants were more aware and interested in Klairs, which demonstrated their success in obtaining brand awareness and exposure.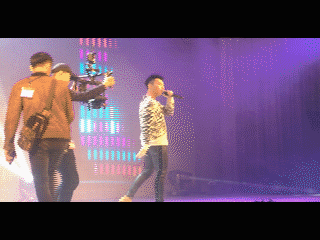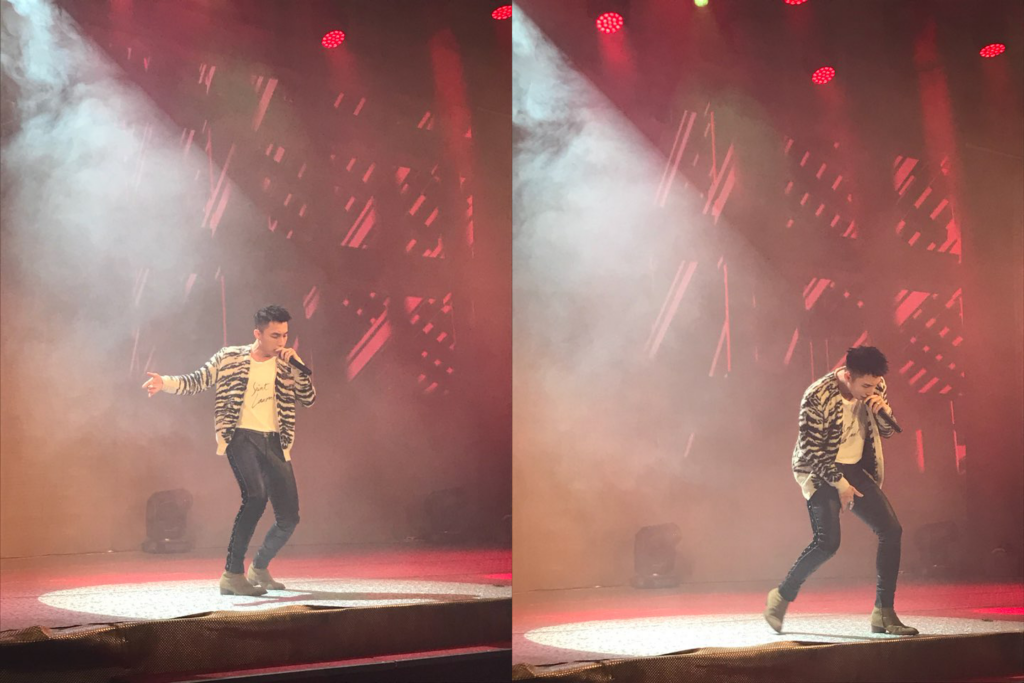 At The Event
Famous musicians who participated in the event included Son Tung M-TP, Tang Nhat Tue, Tino, and the group Zero9. Many fans were especially eager to see Vietnam's Top Star singer/songwriter Son Tung M-TP performed his hit songs "This Place Has You", "Farewell," and "Yesterday's Baby". Throughout the incredible performance, the venue thundered with excitement from the fans and participants.

After the performances, the guest speakers took the stage to host a beauty talk show. Makeup artists Quach Anh and Quan Bee discussed and explained how to achieve the perfect foundation look and how to cover up acne for a clear skin makeup look. Following their presentation, Scarlett Ma (Wishtrend TV Team leader) presented on the hot topic of teen acne, and then Eunice Cho (Wishtrend TV Host) shared her tips on anti-aging and how to stay youthful.
After their presentations, the media had the chance to ask questions to the CEO, Ryan Park and Contents Team leader, Scarlett Ma.
Ryan said that their partnership with Sammi Shop has been a great journey so far and is excited for the direction that Sammi Shop is headed along with their brands Klairs and By Wishtrend. In addition, Scarlett has shared how grateful and meaningful this experience has been because she was able to meet the viewers of Wishtrend TV and to share tips and skincare product recommendations on a more intimate and personal level in Hanoi.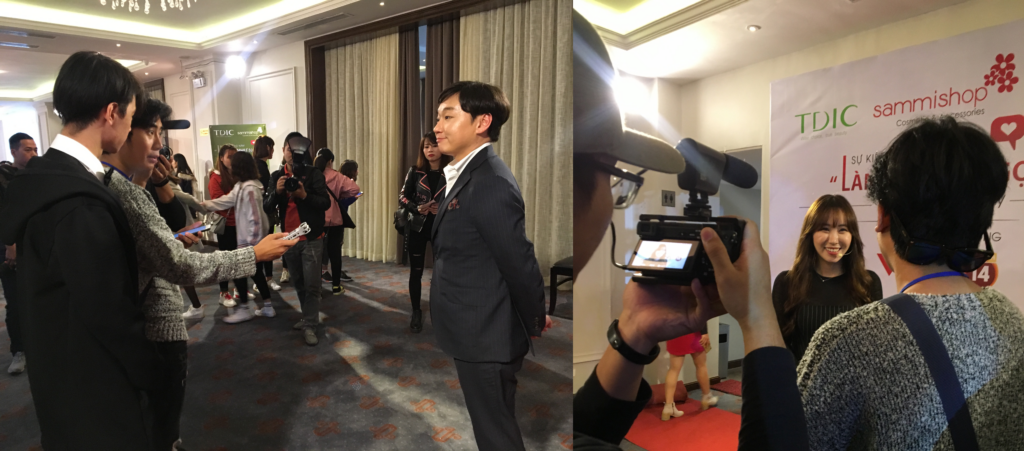 Because the information was delivered in a lighthearted and with a bright manner, eyes and ears were open on the sharings of Scarlet and Eunice. When it came time for a skincare Q&A session, attendees of the event were less than shy to express their interest in Klairs.
This interest and enthusiasm for the brand stretched across the event.
The brand also acted as a true ambassador of Korean beauty during their featured appearances in a makeup demonstration highlighted the differences between Korean beauty vs. American beauty.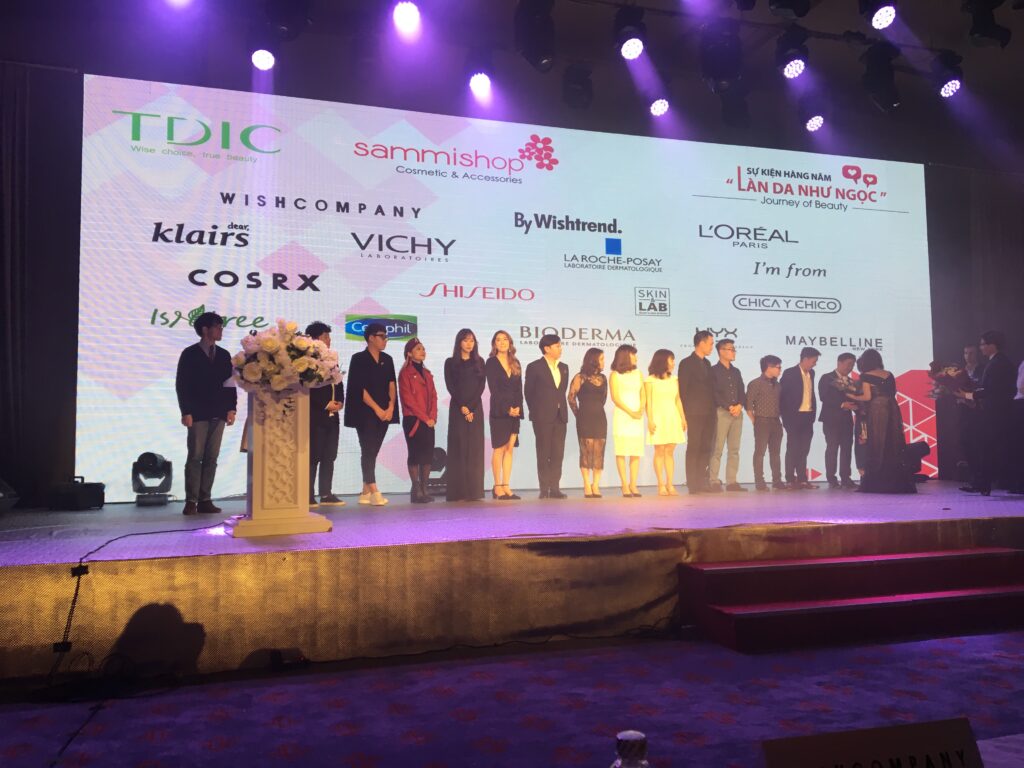 Future in Vietnam
This event was a great opportunity to bridge the information gap many global audiences had regarding beauty and skincare, as well as a great way for Klairs to be able to make a beneficial change in the skincare routines of many Vietnamese youth.
The enthusiastic response received from the audience shows good prospects for Klairs as they continue to reach out to not only Vietnam, but also other fans in other parts of the country.
At the end of the event, Sammi Shop provided gift bags filled with samples and full-sized products, including a full-size of Klairs Supple Preparation All-Over Lotion, to the attendees.
Until then, all Klairs products are available for purchase at Wistrend, or through any one of Klairs' international partners.
Join the Experience
For further updates on all things Klairs, including events, please follow: