Dear, Klairs Rich Moist Soothing Line Renewed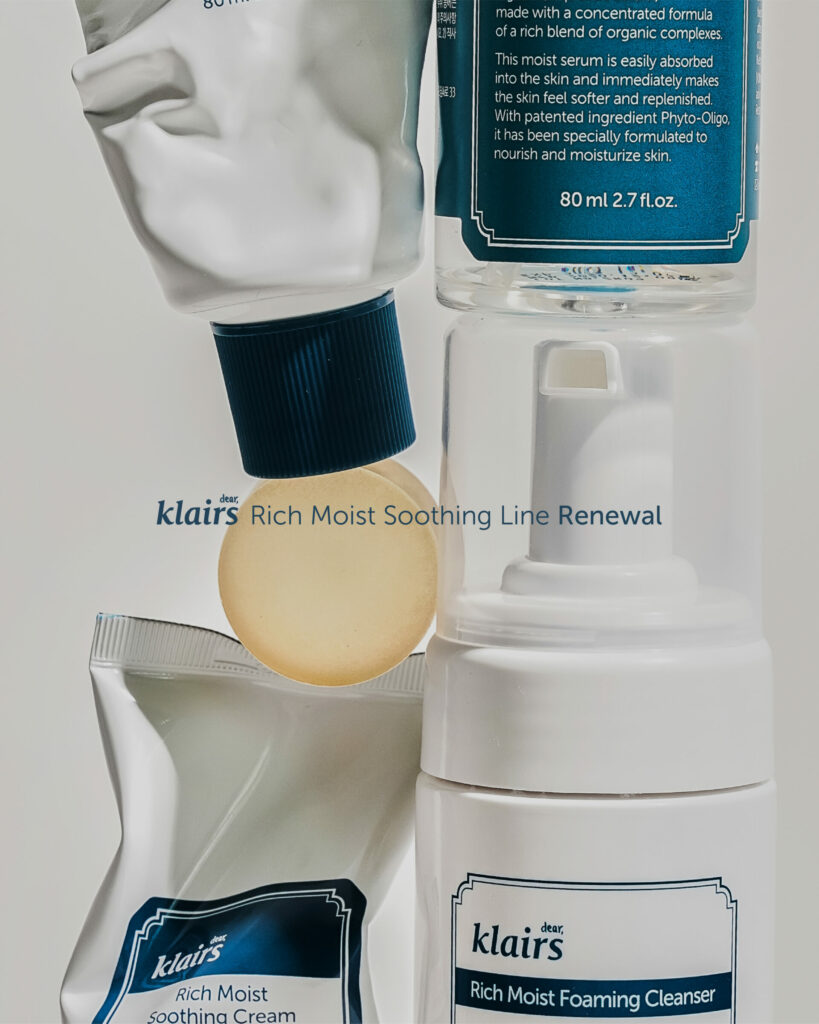 At Dear, Klairs, we prioritize developing essential and functional skincare products over following skincare trends. Because of this, we also focus on upgrading our existing products over launching new ones. With this purpose, we renewed three products in the Rich Moist Soothing Line, a skincare line designed to provide deep moisturization and soothe skin by considering the optimal oil and water ratio in the products.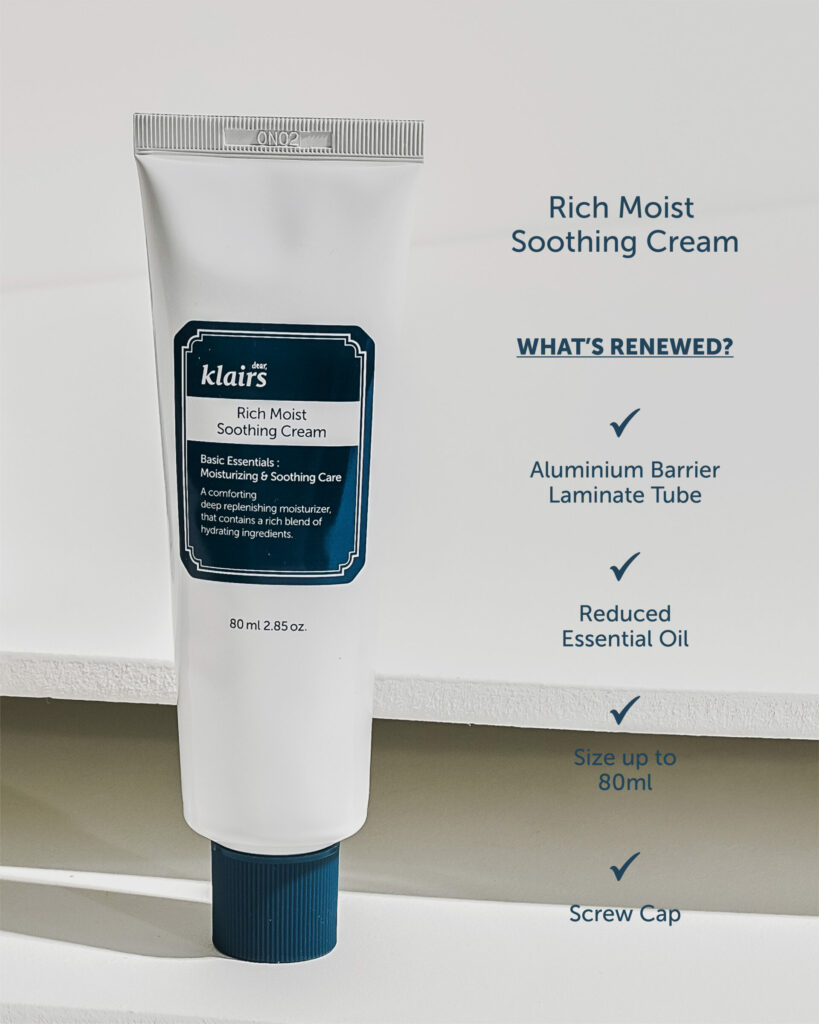 With an 80% repurchase rate, the Rich Moist Soothing Cream is infused with skin-soothing and calming ingredients like yeast-derived Beta Glucan which fortifies the skin's natural moisture barrier. We upgraded our steady seller, The Rich Moist soothing cream, from 60ml to 80ml. We also changed the packaging by upgrading to screw-type caps for convenience and an aluminum barrier laminate exterior, which possesses the best barrier properties and preserves products from light, oxygen, and moisture. Furthermore, we reduced the amount of essential oils in our upgraded formula.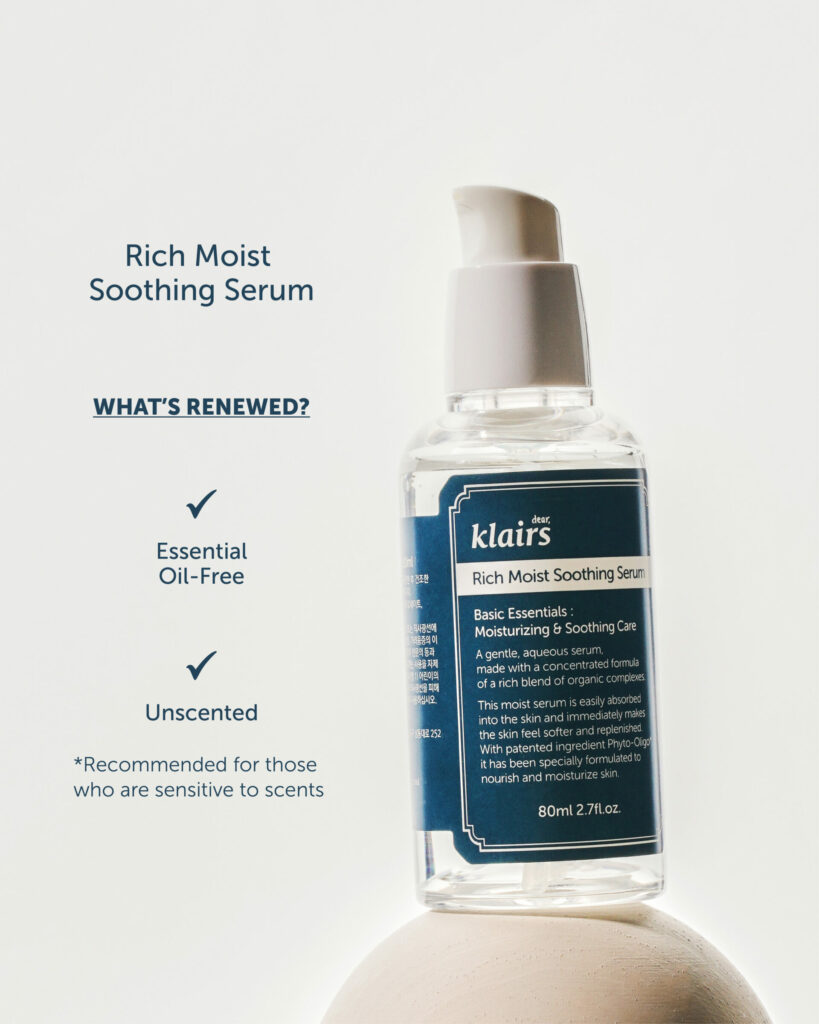 The Rich Moist Soothing Serum is a hydrating serum that lowers the surface temperature while providing deep moisturization to calm and cool the skin. We upgraded the formula by removing fragrance essential oils. The serum also helps to replenish the skin's moisture level and give it a smooth and radiant glow.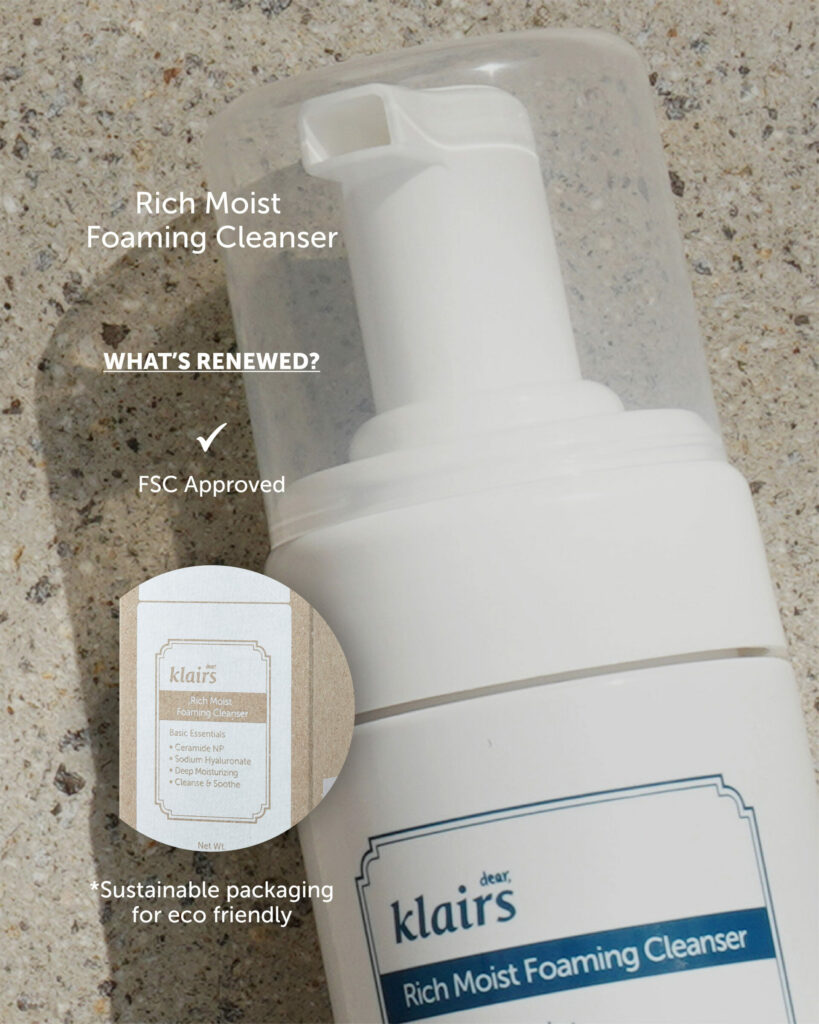 The Rich Moist Foaming Cleanser contains amino acid, the main component of protein, instead of chemical detergent (SLS). It is packed with moisturizing and skin-soothing ingredients like hyaluronic acid, ceramide 3, tea tree leaf oil and houttuynia cordata extract. We upgraded the product by removing vinyl packaging and applying FSC-certified eco-friendly factors.
Dear, Klairs is always prepared to listen to our customers. We value their skincare concerns and suggestions and strive to be a brand that is always learning and growing. ❤️