An estimated 80 percent of people between ages of 11 and 30 suffer from acne breakouts according to
National Institute of Health
. Though acne can occur easily, it can be difficult to treat.
What is acne and why does it occur?
Acne is a skin condition that affects oil glands, which are connected to pores by follicles. These oil glands create natural oils and sebum that carry through the follicle and push dad skin cells to the surface. A pimple forms when follicles clog with this mixture of natural oil, sweat, and dirt.
It is a myth that stress, dirty skin, and chocolate and greasy food causes acne, however, a few major causes can be hormones, genetics, or excess buildup of waste. Acne also varies in severity from person to person depending on lifestyle and skin type.
What are some different types of acne?
Taking place in various forms, acne affects the face, back, neck, chest and shoulders. Although acne usually occurs on the face, 60% of all cases affect the back and chest as well.
Mild acne can take the forms of whiteheads, blackheads, and papules, which are small, tender, pink bumps. If neglected, mild acne may develop into more extreme forms such as:
Pustules: red pimples that contain pus
Nodules: large, painful, solid pimples that are deep in the skin
Cysts: the most severe; deep, painful, pus-filled pimples
What are the appropriate steps to prevent back acne?
In treating back acne, the most important step is preventing further infection by caring for current scars and spots.
A healthy, active lifestyle and keeping hydrated is important in flushing out toxins from the body. However as the back is constantly in contact with clothing, it is also important to wear clean clothes and let the back ventilate.
A simple one-step acne treatment
Constantly touching affected areas or picking and squeezing spots with the hands results in increased chance of infection and scarring. Acne treatment can be as simple as cleansing the skin with the appropriate products.
Just as the face reacts to products it comes into contact with, the back is equally as sensitive which is why you should treat it with the same care and high quality products.
In order to rid the skin of impurities that may accumulate throughout the day, gently wash the back regularly with mild soap to exfoliate and clean.
Many netizens left positive reviews of the Klairs Be Clean Natural Body Soap and how it became their go-to acne treatment.
The acne fighting formula of the Klairs be Clean natural Body Soap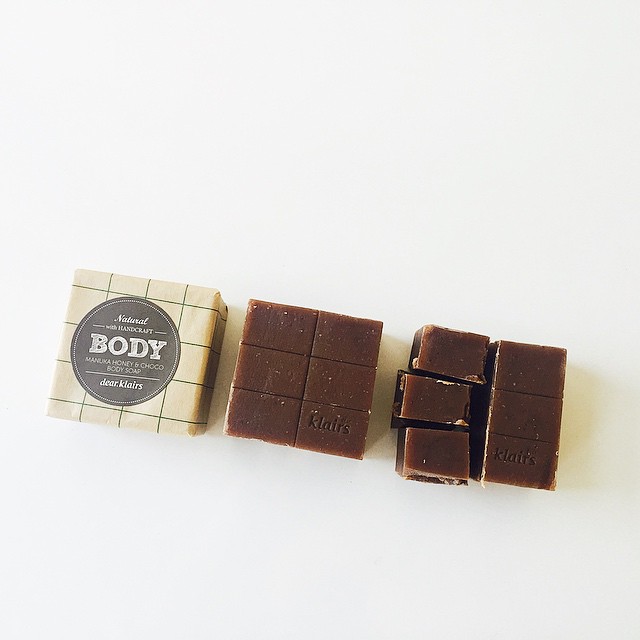 The Klairs be Clean Natural Soap is gentle on the skin but effective in ridding built-up bacteria and dead skin that lead to clogged pores.
The soap is made with AHA, or Glycolic acid. It powerfully exfoliates and helps new skin form, effectively treating trouble areas and helping fade scars. Other natural ingredients like Propolis and Coconut butter help soothe and calm the skin, while honey, chocolate, and Jojoba oil keeps the skin moist to prevent formation of more acne.
Already popular in Korea for its effective results on body acne, users continue to recommend this product.
"I first saw the review for this on WishTrend TV and I thought it would be a great gift for my boyfriend since he has acne on his back. We both have been using it for about 1 month, his acne is not totally disappearing but he stopped having big acne that would hurt when you touch it. Totally recommend!" – user Samantha X****

"I'm a male; I bought this for my back acne. Like I've heard, it works great. Looking forward to using this." – user 최**

"No matter what, my body acne never disappeared but I can see it getting better after I started using this! It lathers well and it smells like chocolate too!" – user 나**

"I have a lot of back acne so I put my trust in this soap and bought it. I haven't used it too long so I'm not sure but no new pimples came up while I've used it! Very satisfied." – user 이**
Following this simple one-step treatment for back acne is easy and effective. Prevent future breakouts and treat existing acne by simplly keeping the body clean with the Be Clean Natural Body Soap.
To reach more about how to treat body acne for the upcoming summer, visit Wishtrend Glam and WISHtrend TV for helpful tips, and visit Klairs or Wishtrend, the official e-commerce source of Wishcompany, to purchase a Be Clean Natural Body Soap.