Dear, Klairs Rich Moist Soothing Cream Renewed
– Renewal to reflect consumers' opinions… 'Rich Moist Soothing Cream' now larger in size and smaller in price point
– Rich Moist Soothing Cream, with optimal oil-to-water ratio for the skin…effective for moisturizing·soothing care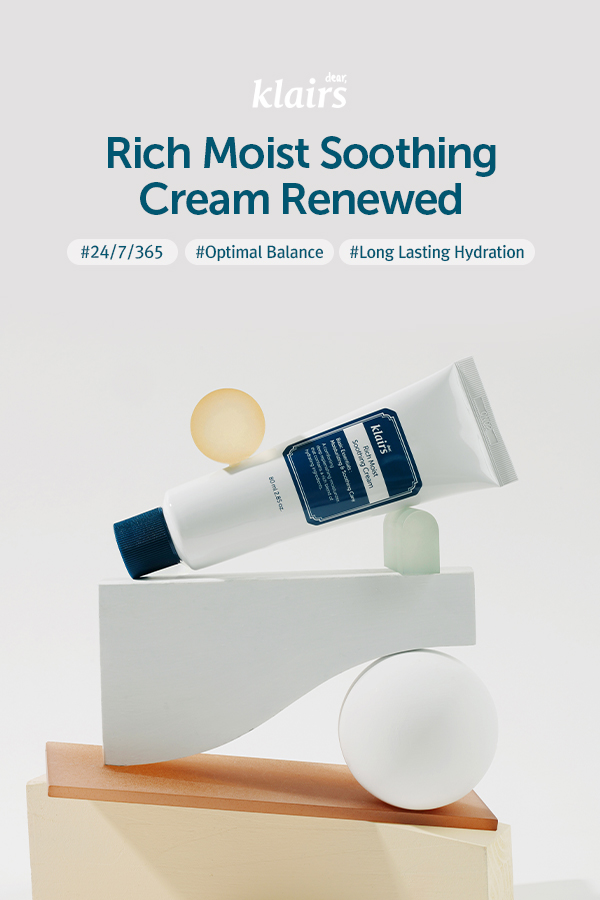 On the 13th, beauty brand·content·commerce company Wishcompany (CEO Sungho Park) announced the renewal of the Rich Moist Soothing Cream from their sensitive skincare brand Dear, Klairs (hereinafter Klairs).
The Klairs leading steady seller product 'Rich Moist Soothing Cream' has been increased in size by 30%, from its original 60㎖ to 80㎖, and the price has been lowered by 20% compared to the size. In addition, the product now has a screw-type cap and the packaging was made thinner to improve the consumers' convenience.
The Rich Moist Soothing Cream is effective in regaining sensitive skin balance with the optimal oil-to-water ratio for moisturizing and soothing the skin. It helps regain unstable skin balance for dry skin, cools down overheated skin, and provides not too much or too little comfort for the skin.
A Klairs official said "This renewal reflected the opinions of our customers that continue to show their love for Klairs. In particular, the Rich Moist Soothing Cream was a product that recorded a high repurchase rate in the Klairs store,, and many customers asked for a larger size. We will continue to listen to our consumers' needs and provide products that will satisfy our customers."
Meanwhile, Klairs is holding a free gift and discount event to celebrate this renewal. If you purchase the 'Rich Moist Soothing Cream' at the Klairs official online mall, you will receive a Handy Tube Wringer as a free gift. In addition, the Rich Moist Soothing Line can be found at a 15% discount. The renewal event will be held until the 31st.
Klairs products can be found at the Klairs official online mall, Wishtrend.com, Chicor stores nationwide, and online select shops 29mm and W Concept.
ㅡ
PR Contact: Communication@wishcompany.net