– K-beauty brand "Dear, Klairs" sold in over 60 countries, is known for its simple yet elegant design

– Flagship store "Klairs Seoul" won the main award for interior design, making it the second year in a row to be awarded

– Cultural complex space provides an extension of brand experience and "proposes balanced life and realizes brand value" in Garosu-gil Road, Seoul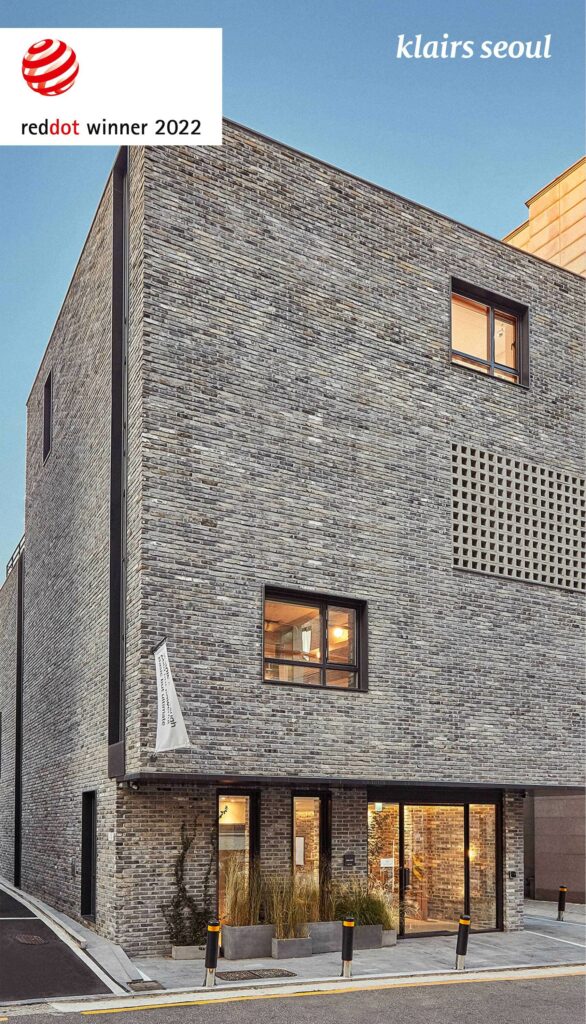 Wishcompany (CEO Park Soung-ho), a global beauty content company, announced that it won the Red Dot Award: Brand & Communication Design. This year, it won the main award for its offline complex cultural space "Klairs Seoul," proving its design capabilities and efforts to provide an expanded brand experience through communication with customers.
Red Dot Design Award is one of the three major design awards in the world, including the "iF Design Award" and the "IDEA Awards," and it awards the most innovative and creative designs in product, concept, and brand and communication sectors every year.
Wishcompany won the main award for the mirror objet under the theme of "A Moment," and this year, it also won the main award for its flagship store, "Klairs Seoul," located in Garosu-gil, Seoul.
Klairs Seoul, which opened in 2020, reflected the brand value of pursuing a "balanced life" from the beginning of construction and was constructed with a relaxed design using natural objects such as stones and wood as its mediums. The space has established itself as a complex cultural space that provides expanded brand experience with various events such as tea ceremonies, reading, and lectures by collaborating with lifestyle brands based in Seoul, the brand's birthplace. In addition, Klairs Seoul is broadening its brand value to the lifestyle sector by providing comfort and relaxation to visitors.
Wishcompany CEO Park Soung-ho said, "We were able to win the awards for two consecutive years thanks to our customers who love our representative skincare brand, Dear, Klairs." He added, "We will do our best to realize the core values of a brand that pursues a balanced life, and become a brand that lives with customers."
On the other hand, Dear, Klairs is a global skincare brand launched in Seoul in 2010. It is a K-beauty brand that has been steadily loved and sold in over 60 countries around the world. All skincare products consist of vegan formulas which have been certified vegan by PETA, a global animal rights organization. Moreover, its steady sellers, "Supple Preparation Facial Toner" and "Freshly Juiced Vitamin Drop," are setting new million selling records continuously in and out of the country.