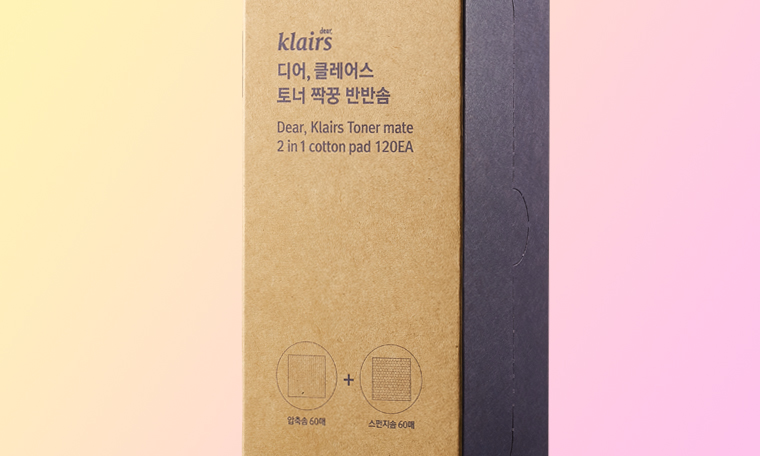 The Klairs Toner Mate 2-in-1 Cotton Pads were recently introduced in a feature for The Klog, web blog of e-commerce site Soko Glam. In this article, Charlotte Cho, co-founder of Soko Glam and author of "The Little Book of Skin Care", shared her special love for the cotton pads.
"Just a fair warning to you all.", Cho said. "Be prepared to cross over into the territory of cotton pad snobbery, because you may never come back."
Slowly gaining popularity in not only Korea but also the global market, these cotton pads are providing a fresh take on skincare tools and highlighting the important role they have in the overall condition of the skin.
"There are two reasons why you need cotton pads: to remove makeup and impurities, and to apply skincare products onto your skin. Klairs identified these two purposes and put them into one."
The Toner Mate 2-in-1 Cotton Pads are available for purchase online at Wishtrend.com, or through any one of their global partners.