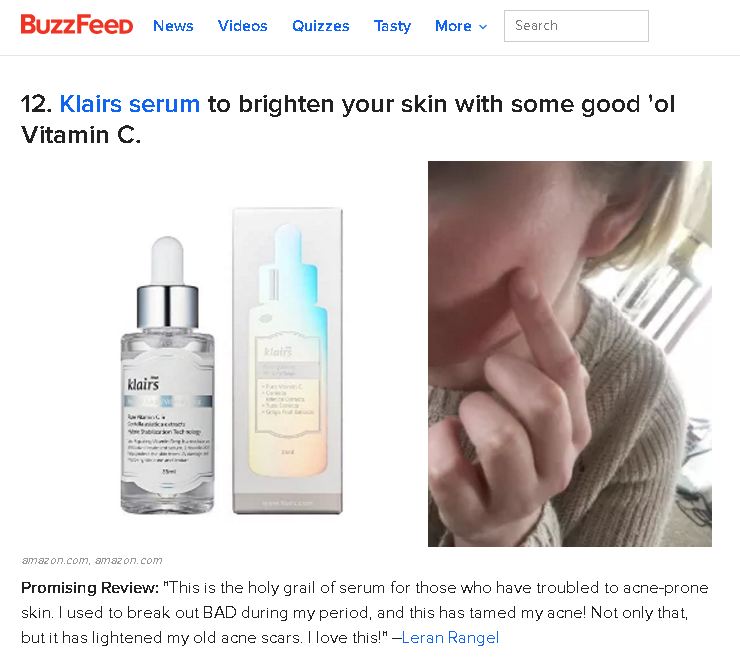 The Klairs Freshly Juiced Vitamin Drop was featured in a recent Buzzfeed article titled, "19 Products On Amazon Our Readers Are Loving Right Now".
It's no surprise the vitamin drop is now rising on Amazon after the recent rise of the Midnight Blue Calming Cream and the Supple Preparation Facial Toner as "Amazon's Choice" products.
Made famous not only for the continuous K-Beauty boom, the serum made a name for itself in the skincare world for it's gentle but effective approach to vitamin C skincare, and has since been featured in various magazines and books within the beauty industry.
The vitamin drop serum is available for international purchase online at Wishtrend.com, or through any one of Klairs global partners, including Amazon.