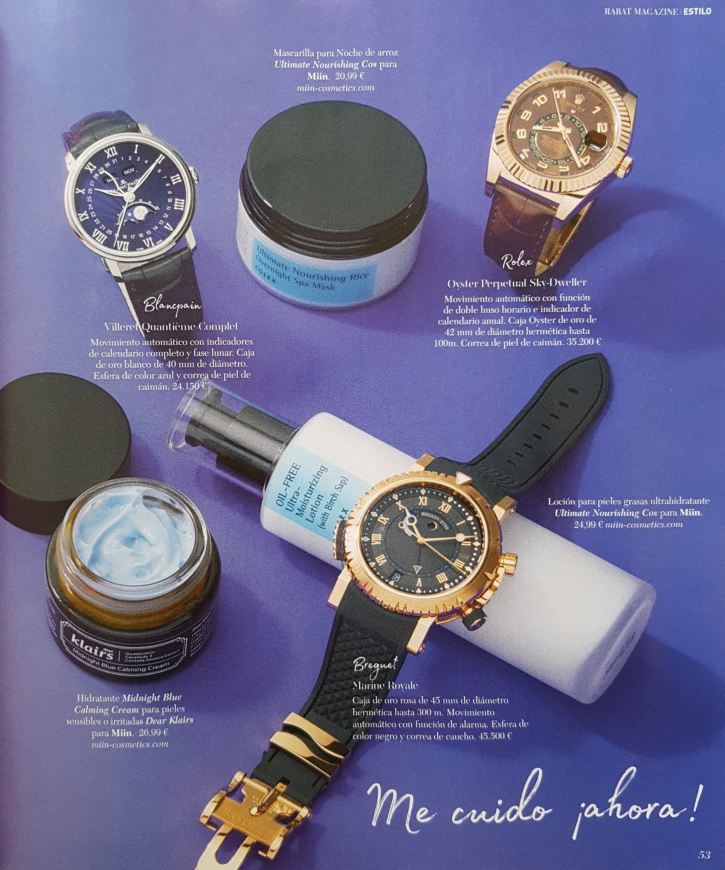 The Klairs Midnight Blue Calming Cream was featured in the summer 2017 edition of Rabat Magazine, a Spanish publication focused on luxury and premium goods.
In their section titled, "Care for myself now!", the blue cream was introduced as a moisturizer for sensitive or irritated skin.
Loved for its soothing formula fortified with calming natural ingredients like guiazulene and centella asiatica extract, the Midnight Blue Claming Cream continues to receive praise around the world.
The blue cream is available for international purchase online at Wishtrend.com, or through any one of Klairs global partners.