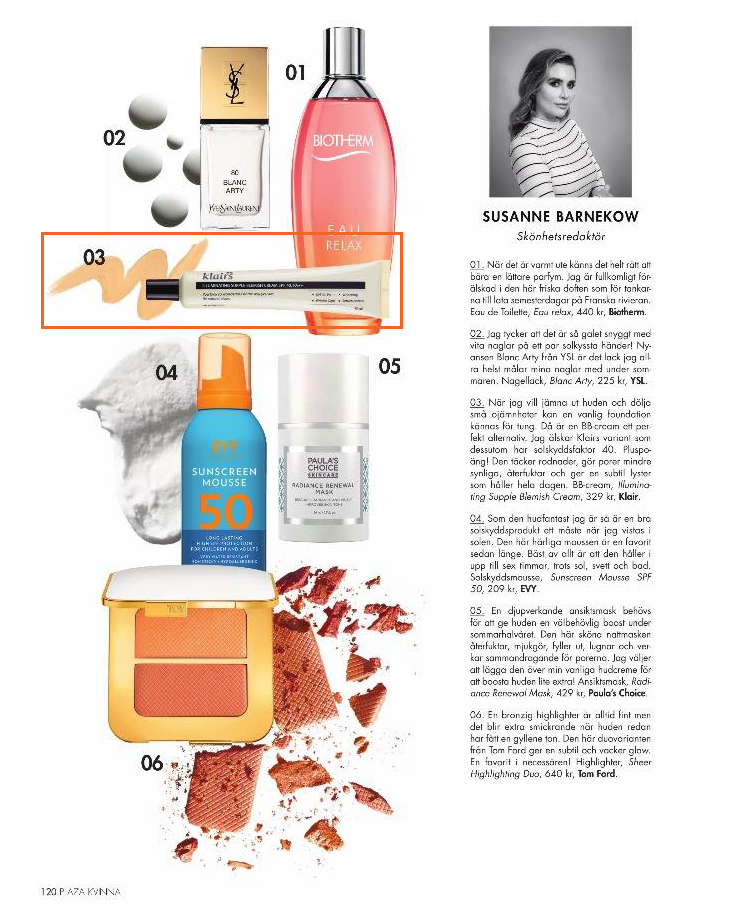 The Klairs Illuminating Supple Blemish Cream was featured in the latest issue of Swedish magazine, 'Plaza'.
In the magazine, Susanne Barnekow, one of Swedens most famous Beauty-editors, introduced the BB cream as a must-have.
"When I want to make my skintone to look even, a common foundation can feel too heavy," Barnekow said. "Then a bb cream is a perfect option!"
She went on to explain why she recommends the Klairs BB cream.
"I love the Klair's Illuminating Supple Blemish Cream, which also has sunscreen factor 40, plus points! It covers redness, makes pores less visible, moisturizes and gives a subtle luster that lasts all day."
The BB cream, along with the full Klairs collection, is available for international purchase online at Wishtrend.com, or through any one of Klairs' global partners.