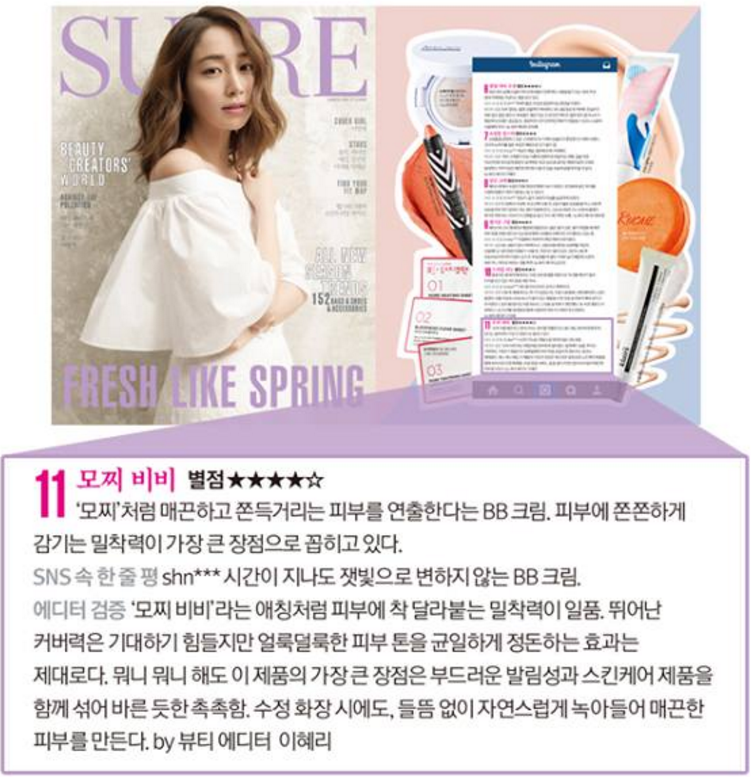 Popular Korean lifestyle and beauty publication, Sure, has featured the Klairs Illuminating Supple Blemish Cream on their "Fresh Like Spring" March 2016 edition.
Already well-known in Korea as the 'Mochi BB' for the soft, natural finish it leaves, the Illuminating Supple Blemish Cream made a name for itself on social media and through word of mouth.
"This BB Cream doesn't have any darkening effects even after time passes." one user on social media said to Sure.
Sure's beauty editor, Hyeri Lee, continued on to explain why the Klairs BB was her top choice.
"Above all, the biggest strong point of this product is that it has very smooth application and is so moist it feels as if I applied with a lotion," Lee said.
The BB Cream is available for international purchase online through Wishtrend.