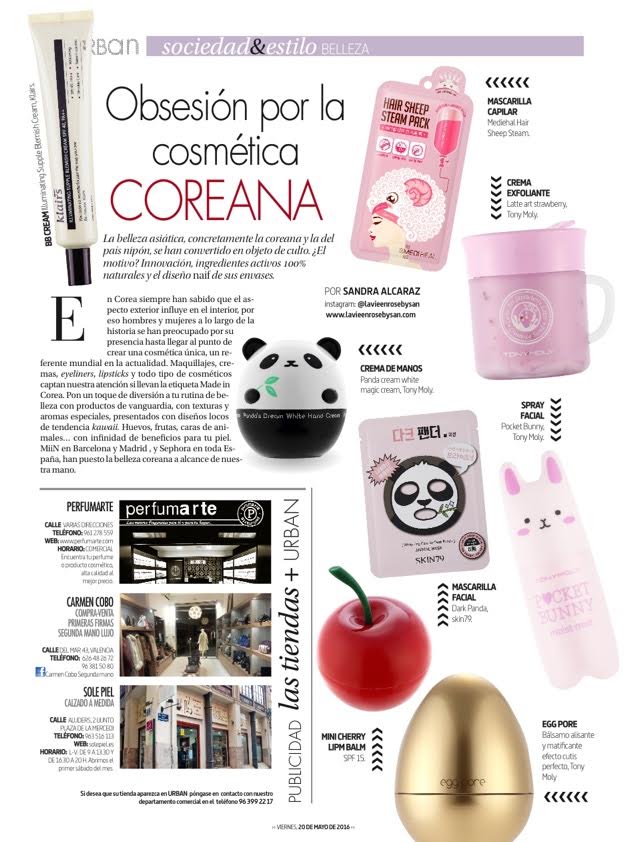 The Klairs Illuminating Supple Blemish Cream has been featured in the March 2016 edition of Urban Magazine.
Popular in Valencia, Spain for their lifestyle, fashion, and beauty advice, the magazine mentioned the Illuminating Supple Blemish Cream as one of the best Korean beauty products.
While Korean beauty may be a long time player in the cosmetic market for other countries, Spain has recently just opened to the world of K-Beauty.
"Asian beauty, more specifically Korean and Japanese beauty, have become objects of worship," Urban Magazine said. "The reason? Innovation, 100% natural, active ingredients, and package design."
Loved for its simple but effective formulas, Klairs has gained many fans since their entry to Spain in summer of 2015 through partnerships with Sephora Spain and MiiN Korean Cosmetics.
The Illuminating Supple Blemish Cream continues to be one of their most beloved products and has made its way on many top seller lists in Spain.
Those in Spain can purchase the BB Cream through Sephora Spain and MiiN Cosmetics.